While high schools around the state gear up for the start of the spring sports season, a trio of local basketball programs – River Ridge and Tumwater boys and Black Hills girls – still have some business to attend to as all three are heading to Yakima for the Class 2A state tournament.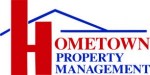 The double-elimination tournament will be held March 3-5 at the Yakima Valley SunDome.
River Ridge Boys Basketball
River Ridge (22-2) returns to Yakima a year after finishing third in the 2015 state tournament and opens its road towards the program's first ever state championship with a 7:15 p.m. game against Shorecrest (17-8).
Last year's finish matched the best in school history. The Hawks have, arguably, been even better this season, leading the 2A classification in scoring. Once again undersized, River Ridge is likely the most athletic team remaining in the 2A ranks.
Hawks coach John Barbee is not shy of shuffling players in and out of the lineup due to the luxury of his team's deep bench. The goal all season has been to apply as much pressure, causing turnovers which are turned into easy points.
Senior point guard Kobe Key, the 2A South Puget Sound League most valuable player, directs River Ridge's offense, which features eight players who average seven or more points a contest.
"I think 1 through 9 there's not much of a drop off," Barbee said of his team. "It's a nice problem to have. There's not a lot of difference between our bench and our starters."
LaBrandon Price, a first-team all-SPSL selection, does a little bit of everything and has been a nightmare for the opposition on both ends of the court the entire season. Jaden White and Issiah Scott are two of several Hawks who can light it up from long-range, while teammates Mac Armstrong and Kelle Sanders do a lot of the grunt work for the squad.
River Ridge has won 18 of its last 19 games with its only setback coming against Liberty of Issaquah (66-55) in the quarterfinals of the district tournament.
Don't let the Scots' third-place finish in the 3A Wesco South Division fool you, Shorecrest is peaking at exactly the right time, winning its last five games, including a 62-56 win over Squalicum in the district finals and 66-57 over Steilacoom in regionals.
Tumwater Boys Basketball
Tumwater, fresh off its second consecutive conference and district championships, brings plenty of momentum into the state tournament, having won seven straight games, including a 60-54 victory over Selah in the regional round.
The Thunderbirds (17-6) will face an upstart Ellensburg (14-10) team in the quarterfinals at 9:00 p.m.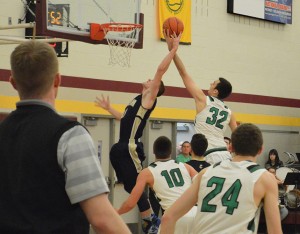 "We're excited to be heading to state," said Tumwater coach Thomas Rowswell, the 2A Evergreen Conference coach of the year. "We will prepare and the kids will be ready for it."
Tumwater's last state playoff appearance came in 2011. The T-Birds have not placed since finishing fifth in the 3A tournament in 1998.
"When we came in as freshmen," said Jacob Gibbons, who along with fellow senior Spencer Dowers earned all-EvCo first-team honors this season, "we saw all the football banners hanging in the gym. There were no basketball banners. We wanted to change that."
Tumwater should be one of the bigger teams among the eight remaining squads as 6-foot-10 senior Weston Vandenazel and 6-5 junior Cade Otton patrol the paint and have proven to be a difficult matchup for opponents.
The Bulldogs, the fourth-place team out of the CWAC, dropped five of their last eight regular season games, including an 81-51 loss to Selah on February 2, before stringing together two straight wins in the district tournament.
After losing in the district title game to Wapato, 71-57, Ellensburg (14-10) secured its state playoff berth with a 70-59 victory over Mark Morris in the regional round.
The Bulldogs lack size this year outside of 6-7 Coleman Sparling, who has been a double-double machine this season. The senior is coming off a 34-point, 16-rebound performance in Ellensburg' win over Mark Morris.
Should both River Ridge and Tumwater advance, it would set up an all-Thurston County semifinal showdown on March 4.
The two teams met in the regular season in a non-league clash on December 30 with the Hawks posting a convincing 71-50 triumph.
Defending champion Clarkston (22-1) enters the boys tournament as the team to beat. The Bantams are seeded on the upper half of the bracket and would not face River Ridge or Tumwater until the championship game.
Black Hills Girls Basketball
Over on the girls side of the state tournament Black Hills is hoping the dream season can continue for three more victories.
The Wolves (20-3) received one of the tougher quarterfinal matchups as they open the tournament against Lynden (21-3). Tipoff is scheduled for 2:00 p.m.
Led by EvCo MVP Emma Duff and sophomore point guard Linsey Nurmi, a first-team all-EvCo selection, Black Hills has lost only once to a 2A opponent this year, dropping a non-conference clash against Port Angeles (38-36) on January 22. The team's other two losses occurred early in the regular season against 4A Puyallup and 3A Prairie.
The highlight, so far, this season for Black Hills has been a 53-30 drubbing of Mark Morris, last year's 2A state champion.
Good luck to all three Thurston County teams!