Currently enjoying their eighth season, the River Ridge High School Taiko Ensemble has earned quite a reputation. Their music is literally heart-pounding: its raw power shakes the sternum, while its sheer beauty stirs the soul.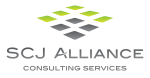 Perhaps you've been lucky enough to hear them play while strolling through the Lacey Spring Fun Fair. Or maybe you've admired their gorgeous instruments in between races at the Dragon Boat Festival, hosted by Saint Martin's University. Certainly, their packed concert calendar includes many venues and events, giving residents of Thurston County ample opportunity to enjoy this traditional Japanese drumming ensemble.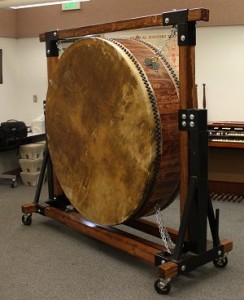 If you've ever experienced this auditory delight, you've probably found yourself wondering about all the invisible work involved. Just how, exactly, do those students learn to play with such unified precision and graceful athleticism? Can anyone—even someone without a musical background—learn to play?
Yes, yes they can. And now everyone in the community, not just River Ridge students, will have that opportunity.
Lacey Parks and Recreation has teamed up with River Ridge band instructor John Theine to offer a Beginning Taiko Drumming Class. The class meets from 6:30 p.m. to 7:30 p.m. on Thursdays. Interested community members can register here for an opportunity to personally experience the taiko drums.
Says Theine, "Our target audience for the Lacey classes is anyone 16 years or older who wants to give it a try. No experience is necessary. I don't hand out 'notated' music for them to use, so anyone could attend."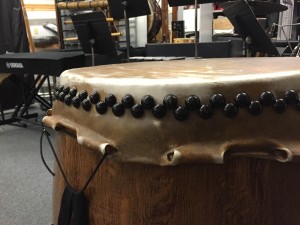 A typical class begins with stretching shoulders, wrists, knees, and legs. "There is a lot of flexing and motion," explains Theine. "They should get a bit of a workout by the end of the night." From there, participants practice their technique and hone their focus with games like follow-the-leader. Then, they review the previous session's work before finally proceeding to new work for the week.
This community class came about for several reasons. In part, it was because audience members have approached Theine about how they could get involved in a taiko group. Theine says that, in the past, "It inevitably led to disappointment on their part because the closest taiko groups were either Portland or South King County." Happily, this is no longer the case.
On a more general level, Theine sees the community class as fulfilling a need for busy, musically-inclined people who are "looking for a place to play or something to do with music. It does get harder to do as an adult; your time is pulled in many different directions between work and family obligations."
Each participant in the community class pays a $45 fee. "The city keeps a portion of the fees to cover their administrative costs and the rest of the fees go to the taiko program at RRHS to help maintain the drums," Theine explains. "This is a very good thing because maintaining the taiko program is not in the school district's budget and the last time we put new heads on the drums, we had to come up with $2,000 just for the rawhide to make new heads."
Theine, you'll note, does not get paid—not for the community class, and not for his taiko work at River Ridge High School. He donates tons of time to the program. Every Wednesday afternoon, he joins a small group of staff and peer tutors in drumming with several students enrolled in the special education department. There are also two taiko performing groups that rehearse weekly and perform anywhere from 8 to 16 times a year.
Imagine running all of this, voluntarily, on top of a demanding high school band program and two fifth grade band classes—all of which require multiple performances outside the regular school day. Obviously, Theine's a very busy guy! The words "dedicated," "visionary," and "giving" also come to mind.
His drive and energy stem from a deep love for music as well as a thorough appreciation for its life-altering power. Theine describes how band and orchestra classes build key brain pathways and nurture intensely positive habits in students. "They start out in fifth grade with a near-daily dose of focused practicing, working towards a common goal, supporting each other, building skills one step at a time, and taking something that seems impossibly hard at first and chipping away at it until they learn it. All of this builds perseverance, focus on goals, among other things."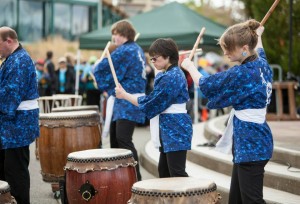 Eight years of this experience can really change a person, especially considering Theine's focus on belonging and participation. His program emphasizes performing and giving back to both the school and larger community. Theine sees it as vital that kids connect to each other and to their world. "This type of experience helps create students—no, people—who have a higher sense of community obligation."
Clearly, that's an outcome worth supporting.
To learn more about the River Ridge Taiko Ensemble, click here. To register for Beginning Taiko Drumming through Lacey Parks and Recreation, click here. The community group meets from 6:30 p.m. to 7:30 p.m. on Thursday nights. The next session runs from February 25 through March 31. Pre-registration is required. $45 fee.