There are few things in life as pure as the joy you experience while sledding down a hill in numerous feet of snow. Gripping tight to whatever you can, the rush of having the wind in your face in the wintery wonderlands of the Pacific Northwest is one of the greatest experiences we can have during the snowy season.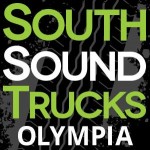 For adults, sledding becomes a time machine, stripping away our stresses and responsibilities of adulthood, reverting us back to the kids at heart we all long to be. For children, this is the height of awesomeness, with each sledding run forging a new happy memory in the powdery whiteness we rarely see in the lowlands around the South Puget Sound.
Because the lower elevations of the regions see very little, if any, snow each winter, most of us have to get a bit creative to have the ultimate sledding experience. Without tall peaks in the Olympia area, we look to the mountains of the Olympics and Cascades. Towering above in the horizon, our iconic mountain ranges give us access to unfathomable depths of snow.
Whether you drive to Hurricane Ridge near Port Angeles or stay closer to home and head to Mount Rainier National Park's Paradise region, amazing winter sledding adventures are just a short drive away.
Pack up your snow gear, load up the kids, and head to one of these three amazing winter sledding destinations soon, before the snow melts.
1. Paradise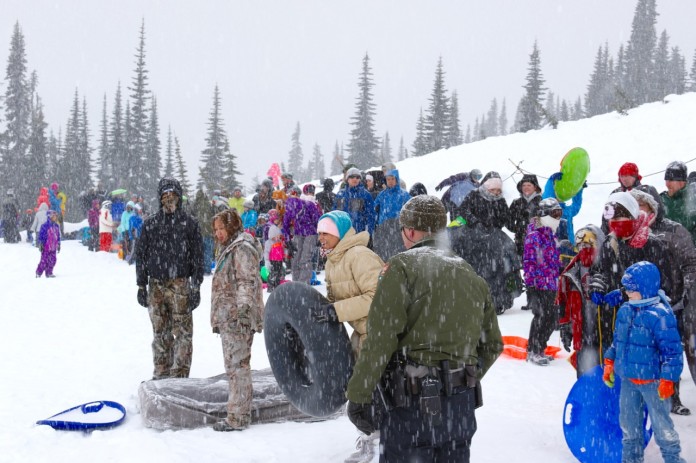 Visitors wait to sled during a crowded winter day at Paradise in Mount Rainier National Park.
Located in Mount Rainier National Park, two hours from Olympia, the Paradise sledding area sees an average of over 50 feet of snow each winter. At 5,400 feet above sea level, this wintery wonderland rests in the shadow of America's most iconic mountain. The snowplow area at Paradise is one of the best and is typically open from December to March, depending on how long the snow sticks around.
Keep in mind that on weekends after heavy snowfall, the snowplow park at Paradise can become quite busy. Don't let this deter you, though. Rangers are staffed to help the flow of the sledding hills and keep everyone safe. Sledding at Paradise is where many of us have our earliest sledding memories, and many adults continue to return every year, rekindling the euphoria they felt on Mount Rainier as kids.
Sledding is great fun, but keep in mind that there are a few rules you need to follow if you head into Mount Rainier National Park. You will have to pay entry to the park; and in the winter, chains are required in all cars and trucks. Sledding is allowed only in designated snow play areas around Paradise, due to dangers in other locations.
Sledders are also required to use only "soft" sliding devices: flexible sleds, inner tubes, and saucers. Do not bring a hard toboggan or your rustic runner sled. The sledding area is typically open daily, but inclement weather can restrict access to Paradise at any time. Before heading up, please check Mount Rainier's Twitter feed for the latest road conditions and restrictions.
2. Snoqualmie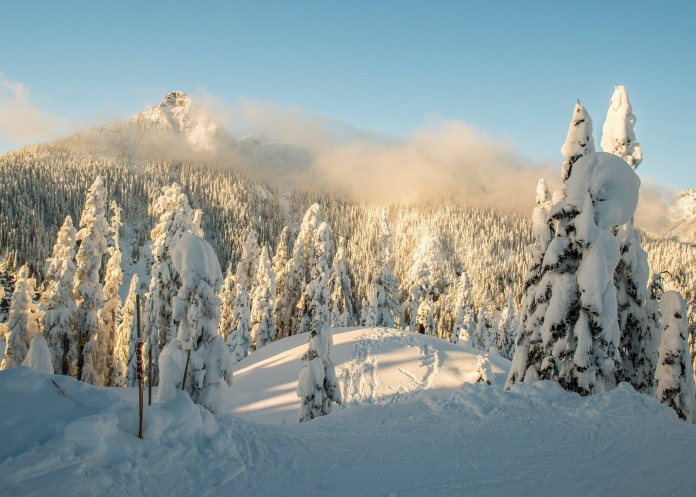 Beautiful vistas highlight Snoqualmie where sledding is just 1.5 hours away. Photo courtesy: The Summit at Snoqualmie.
About 1.5 hours from Olympia, Snoqualmie Pass is another fantastic destination for those looking for an adrenaline-pumping time in the snow. The Summit Tubing Center has tubing on eight lanes on a hill that is 550 feet long and drops 40 feet in elevation. While no outside tubes or sleds are allowed at Snoqualmie, the tubes are provided with the cost to use the hill. Set up in two hour chunks, the cost to use the tubing area is $22 for adults, $20 for youths and $5 for kids under five. For those just hoping to watch and take pictures, viewing tickets must be purchased for $5.
Snoqualmie is great because it is along Interstate 90, making it accessible most winter days. While you do have to pay, you are guaranteed smaller crowds than at the other locations and awesomely-maintained snow and tubing runs. If you do head to Snoqualmie for tubing, make sure you arrive 45-60 minutes early to allow for parking and walk time to get to the area.
3. Hurricane Ridge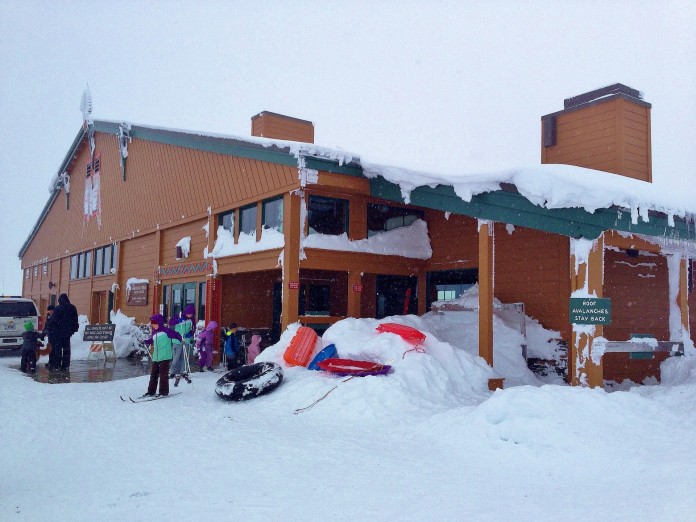 This is a typical winter scene at the Hurricane Ridge Visitor Center in Olympic National Park.
Possibly the best views of any sledding location in Washington State, Hurricane Ridge is worth the three-hour drive. Averaging 33 feet of snow a year, this is your Olympic Peninsula destination for powder. Located 5,000 feet above Port Angeles on the Northern Olympic Peninsula, the views from Hurricane Ridge are stunning, breathtaking and every bit as great as you can imagine. While Hurricane Ridge is only open Fridays, Saturdays and Sundays during the winter, the snow is amazing and the area is perfect for younger kids and families. Hurricane Ridge is also a ski and snowboard area and offers some of the best snowshoe and cross-country skiing routes in the state.
The sledding area at Hurricane Ridge is a bit small, but that should not be a deterrent to visit the nation's 7th-most visited National Park in the winter. Young kids will have a blast on the short hills, while older kids and kids at heart will get exhausted from exploring the region's many trails and viewpoints.
Before you leave, check the weather forecast and make sure that the road to Hurricane Ridge is open. Bad weather can force it closed at any time, so planning ahead is needed. Get all the winter information you need for Hurricane Ridge from the Hurricane Ridge Twitter feed. Keep in mind you will have to pay the standard National Park Service fee to enter.