Batdorf and Bronson Coffee Roasters is a foundation of downtown Olympia. It's just as common to see someone around town clutching a blue cup as it is to see the ubiquitous green and white one. Batdorf coffee is crafted meticulously by master artisans at their roastery in the Olympia Farmers Market district and the popularity of their roasts attest to the long-standing success of the local business.
Beyond creating rich, delicious coffee, their involvement in proactively making downtown Olympia, and the greater community, a better place to live is a model for local businesses large and small. With 30 years of history, the company has a strong commitment to the betterment of the downtown core in particular. Not only have they located their production facility downtown, but four of their five retail locations – Batdorf and Bronson Coffee Roasters on Capitol Way, Dancing Goats Espresso Bars across from the Olympia Farmers Market and the kiosk inside Bayview Thriftway, and the Tasting Room inside the roastery- are all within the .5 square mile downtown Olympia neighborhood.
David Wasson, Chief Operating Officer and VP of Finance at Batdorf and Bronson, is passionate about supporting the development of downtown Olympia. He actively fosters partnerships with other businesses through his role as a business leader as well as in his role as a board member of the Olympia Downtown Association. Wasson believes it's not enough for his company to simply locate their business in downtown Olympia. He knows that to truly effect change, to make the downtown the vibrant community hub he knows it can be, Batdorf and Bronson and their fellow small business owners must do more.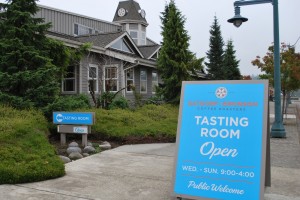 How does Wasson describe "more?" To start, Wasson would love to welcome more downtown businesses to join the Olympia Downtown Association. The Olympia Downtown Association does a lot of things business owners or store managers don't have the time to do because they are running their own business. The ODA advocates for them on city issues pertaining to the well being of downtown offering one collective voice. The ODA is responsible for such beloved traditions as Music in the Park, a series of free outdoor concerts in the summer, the holiday kick-off event and parade Downtown for the Holidays, and the popular Girls Night Out.
"Businesses don't have to join the ODA to benefit from all that they do," Wasson explains. "People will come downtown for the ODA events and will shop and eat at downtown businesses whether they are members or not. However, I'd love to see all downtown businesses join, showing their support and commitment to making downtown better."
"As a certified State Main Street community the ODA follows a nationally proven Main Street Four-Point Approach offering members many opportunities to be a part of the comprehensive process toward revitalizing everyone's downtown," says Vida Zvirzdys-Farler, Executive Director of the ODA. "Small, but dramatic, improvements remind the community that revitalization is working.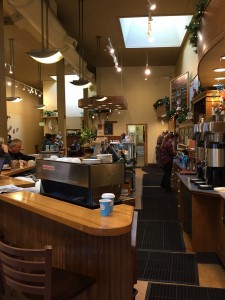 "My hope is that we eventually have all downtown businesses listed as member and work together toward the common goal of improving downtown and bringing more of the community here to shop, eat and enjoy," Wasson says.
Zvirzdys-Farler shares how the efforts organized by the group "have a positive impact on people, leaving them with fond memories and wanting to come back again."
Beyond bringing commerce to downtown, the ODA works tirelessly to support safety and beautification efforts in downtown. "Safety has always been a top priority for ODA," explains Zvirzdys-Farler. "A safe downtown attracts families and visitors to shop and experience the downtown culture. ODA organizes a semi-annual Downtown Clean Up event, calling for volunteers to come invest time in their downtown. ODA also manages the Volunteers in Paint Program which focuses on painting deteriorated buildings and alleyways."
"A clean downtown is a safe downtown. A safe downtown attracts visitors, shoppers and diners creating commerce and prosperity," says Zvirzdys-Farler.
While so many of us long to see revitalization and improvements in downtown, you might be left asking how a citizen can support the downtown merchants. Aside from showing your support by visiting downtown for regular shopping, entertainment and dining, you can become an informed consumer, supporting businesses that are, in turn, supporting our city.
"My dream would be for consumers to come to shop or eat downtown and ask business owners, 'What do you do to support the downtown community?'" says Wasson. "It's a great conversation starter to learn more about how businesses are actively engaged in improving downtown."
Batdorf and Bronson engages in many ways beyond their ODA memberships. The business consistently donates coffee to numerous non-profit events including the Downtown Clean Up. They participate in the Intercity Transit Bicycle Commuter Contest. They support non-profit groups working tirelessly to help the homeless and youth in downtown Olympia, making it a friendlier place to visit.
Beyond donating time or money to these causes, we can choose to spend our money at businesses that do. "By choosing not just to buy local, but support the bigger picture with your dollars, consumers can make a big impact," explains Wasson citing businesses engaged in community works such as The Popinjay, Encore Chocolates and Teas and Stormans (Bayview and Ralph's Thriftway).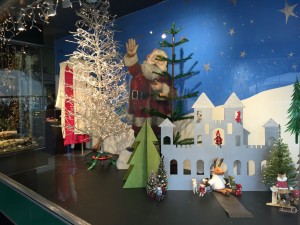 "Consumers should care if a business is an ODA member [and community supporter], because that means the business is investing in their downtown and believe in the power of partnership," adds Wasson.
Next time you head out for a coffee date, need to purchase a unique gift, or are planning a dinner out, opt to spend your dollars at a downtown Olympia merchant. And while you dine or browse, ask a few questions about how the business engages in making our home a better place for us all.
Sponsored