In late December, Olympia's most quirky and delicious brunch restaurant, Darby's Café, shut its doors on their 5th Avenue spot as they prepared to move to a new location. Known for an amazing Bloody Mary, addictively delicious breakfasts, huge plates of fries and mouth-watering lunches, Darby's Café had been a large part of the downtown Olympia dining experience.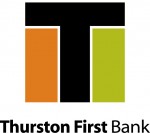 Just a few days later, Darby's Café reappeared on the scene – opening their new location on Franklin Street, opposite Three Magnets Brewery.
"Our number one goal is to make the new Darby's location feel like the old Darby's," explained owner Nate Reilly. "Everything that made Darby's unique will be at the new location."
For twelve days, the family-friendly side of Three Magnets Brewery was remodeled, transforming into the new location for Darby's Café. Open seven days a week, from 8:00 a.m. to 3:00 p.m., Darby's will continue to bring the fun atmosphere it has always been known for to the new location. Furniture and staff transitioned to the new site but the best news about the move is that the breakfast dishes and Bloody Mary drinks will be the same – and the hot sauces all survived the move.
"Having everything in one location means we will be able to bring the best possible experience to both diners at the brewery and the cafe," said Reilly. "The menu will remain the same, with only a few small changes made."
For those who haven't experienced Darby's Cafe, diving into the menu is like taking a journey into your wildest breakfast food dreams. Featured in a January 2013 episode of the Food Network's "Diners, Drive-Ins and Dives," the deliciously eclectic menu will have you coming back. From omelets to pancakes, and scrambles and classic dishes, the food at Darby's Café makes it hard to stay away.
Darby's breakfast menu has around 30 items that are cleverly named and excellently prepared. While the pancakes are delicious, there are a few dishes that will help cement this cafe as your go-to breakfast location in Olympia.
Biscuits and Gravy 
For many, breakfast food in Olympia gets no better than Darby's Biscuits and Gravy. The Darby's take on this southern classic dish is mouthwatering, thanks to the fresh biscuits covered with either homemade sausage or vegan gravy. Served with a hash brown, the biscuits and gravy is hearty, filling and the best in town. Also on the menu is the Corned Beef Hash. Served with eggs, hash browns and toast, this meal is perfect recovery.
Olytown Fry 
Another Darby's classic dish is the Olytown Fry, described as "an Olympia take on a West Coast classic." What makes this dish so tasty is the fresh local Pacific oysters, served with eggs, marinated mushrooms, bacon, red onion and white cheddar cheese. Cooked to perfection, this combination of seafood and breakfast is something that is as unique as Darby's itself.
Joey vs. The Volcano
For those looking for a spicy omelet dish, I highly recommend ordering the Joey vs. The Volcano. The spicy sausage, combined with avocado, cilantro and pepper jack cheese, is covered with red salsa and chopped jalapeno. It's as mouthwatering as it sounds.
Blueberry Crunch Roller
If you are looking to satisfy your sweet tooth, the Blueberry Crunch Roller has been moved from the dessert menu to the breakfast menu. Made with blueberries, maple bourbon granola and a cream cheese frosting, this roller is served in a fried tortilla cream and served with vanilla ice cream.
Bloody Mary
Of course, no trip to Darby's can be complete without trying one of their several variations of the Bloody Mary. These drinks, served to guests with valid ID, are yet another signature example of Darby's knowledge of the Olympia food crowd. With names like Bloody Mary (served with vodka), Bloody Maria (tequila), Bloody Murder (gin), Bloody Pirate (rum), Bloody Molly (Irish whiskey), Bloody Kentucky (bourbon), Bloody Canuck (Canadian whiskey), day drinkers of the South Puget Sound will find the perfect option. With seven choices, you can try a new one each day of the week. The Bloody Mary, along with every dish on the menu at Darby's Cafe are ridiculously good, and worth trying no matter what time of day you visit this cornerstone of Olympia dining experiences.
Darby's may have moved locations, but the spirit and atmosphere of Olympia's favorite brunch restaurant is here to stay. The food and service are said to be better than ever at the new location. You may just stop searching for the best breakfast in the South Sound.
To get updates and daily specials, visit the Darby Café Facebook page. Swing by and check out the new digs at 600 Franklin Street SE in downtown Olympia.