Rich Brown, coach of the Tumwater Cross Country team looks like your stereotypical runner. Slim, lithe and light on his feet, he is everything you would expect an exceptional runner to look like. Coach Brown isn't one to talk about himself. In fact, any bit of personal information we, as team members, receive is cherished deeply by us all. After six years of careful listening, I have been able to piece together some of Coach Brown's exceptional life.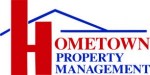 Coach Brown attended Tumwater High School, class of 1991. The story goes that, prior to high school, he never ran. One day in PE, the instructor had his class run a mile. Without much effort Brown ran a 4:50 mile. And he had stopped to tie his shoe. His running career took off after that. His sophomore year, he placed 9th at the state cross country meet. His junior year, he took fourth, and his senior year, he came in second.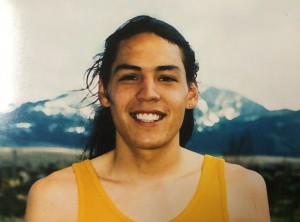 It should be noted that he ran his junior year with a case of pneumonia, and his senior year with a damaged Achilles tendon. These are conditions that would have sidelined most ordinary runners, but Coach Brown isn't an ordinary runner. He also holds Tumwater High School's two mile record, at 9:12:51.
After high school he attended Montana State University, running and completing a double major of Education and Physical Therapy. From there, he ran professionally for Adidas for a several years. After his running career, he returned to Tumwater High School to coach. In 2014, he was inducted into the Tumwater Athlete Hall of Fame.
Coach Brown has a unique and rarely replicated coaching style. He is the type of man that inspires excellence, but he doesn't ask for it, he doesn't demand it. Instead, by spending five minutes with him, you want to do your best. He never destroys your confidence. Instead, he knows what you are capable of and lifts you to your potential. I have never heard him raise his voice in anger or frustration, only to offer encouragement. He pushes a team hard, but knows their limits, when they've reached them, and when they haven't.
I have met very few men who are as respected as Coach Brown.
I first met Coach in middle school. He came to my school to recruit runners into a pilot program for a middle school cross country team. Due to a general lack of funding and visibility, the high school team was slowly losing numbers. A middle school team was being established to try and eventually boost participation in the sport. I had sometimes been the target of ridicule because of my lack of participation in sports and joining the cross country team seemed to me the perfect remedy for this. I joined and met a man that I have come to deeply respect and admire.
Every summer, the Tumwater cross country team heads off to camp, usually at Lake Cushman. There, we train and prepare for the upcoming season. This is a massive effort. Getting upwards of 40 kids (the middle school pilot program indeed paid off) out to Lake Cushman is a feat in itself. It couldn't be done without support from many parents, but it wouldn't be done without Coach Brown. Every year he loads up his pickup with supplies and every year, he'd drive us, bouncing in the bed of his pickup, up to Mount Ellinor where we attempt to break the year previous record (currently 36:32). At the end of camp, we drive back down to Hoodsport and he buys us ice cream to celebrate a week's worth of hard work. He usually claims that the booster club covers it, but we know it's his own money.
When we trained, we trained for Coach. When we ran, we ran for Coach. On a hard workout day, when it was cold, wet and miserable, and we didn't feel like showing up, or giving it our best, we did. For Coach. Our loyalty and devotion to him was equally matched by his loyalty and devotion to us. He was there for us. He cared deeply about each and every one of us.
It didn't matter to Coach if we were the best team in the state. Yes, he wanted us to do well, but that wasn't his ultimate goal. Almost every day he would remind us that the biggest success was not winning any medal, but doing your very best. For him, there was no greater pleasure than seeing someone personally succeed.
This season, after the remaining members of the pilot middle school cross country team finished their senior cross country season, Coach Brown retired. We all were heartbroken. He had given 16 years of his life to coaching Tumwater cross country and track, and this demanding job, both physically and mentally, would have retired most people far earlier. He's not leaving for good. In fact he plans on still helping out with the program from time to time, but he is taking, in our opinions, a well deserved rest.
And so, for the last time, thank you Coach Brown.
Thank you.