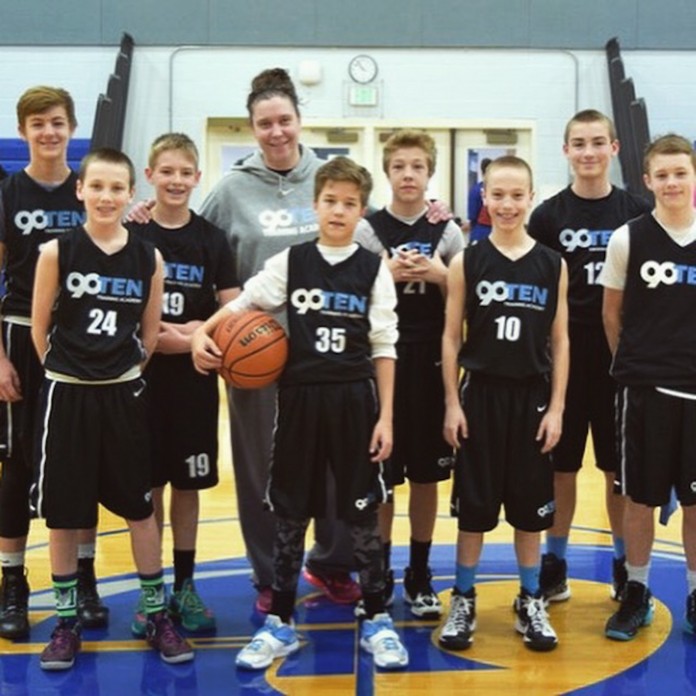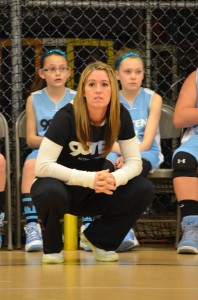 Following the raucous of bouncing basketballs, squeaking sneakers and a physically demanding practice comes the inspirational messages from the 90TEN seminar sessions. Just as critical to developing proper footwork, shooting technique and ball handling is embracing the core values of the 90TEN Basketball Training Academy.
"We teach a lot of basketball at 90TEN but we want our players to understand that they are a part of something bigger than themselves. We teach skills through values. We guide our players on how to be a good teammate, work hard and support one another," explains Robin Johnson, owner and founder of 90TEN Basketball Academy.
Team seminars occur once a month during the September through March season. First the coaches instill our 9 core values to the youth athletes during an exclusive 90TEN Training Camp held in August. Then each player on the 90TEN Team get the opportunity to present to the program on these core values which are: respect, trust, integrity, loyalty, attitude, teamwork, discipline, learn and dedication.
Jordyn Bender and Megan River, from the seventh grade girls team chose to present on the topic of determination. Jordyn and Megan ask the 90TEN players, "Have you ever worked hard at basketball practice? Have you ever been disappointed after a loss or not playing well?" They proceed to explain what they think determination means. "Determination means giving it all you got. Working hard when no one is watching. It is the will power to succeed."
Coach Mike Reid comments that, "The player presentations establishes a pride factor in the 90TEN program overall." There seems to be no shortage of pride or determination amongst the 90TEN players. Consider KJ Hopfer who drives from Hoquiam to practice with her 90TEN teammates. Her mom Paige shares, "The long haul from Hoquiam is well worth it for KJ to be a part of 90TEN. Robin has made each kid feel good and have so much pride in themselves."
To learn more about the 90TEN Basketball Training Academy visit the website or Facebook page.