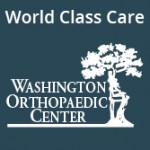 I am going to skip the pretense.  I know what you are looking for today.  Two things:
Last minute shopping ideas, and
While I can't get your excellent seats at Star Wars or magically procure Adele concert tickets (trust me, I tried), I can deliver on those two items.
Enjoy the holiday weekend.  We're sending our merriest wishes to all of our readers, today and every day.
Submit an event for our calendar here.
ThurstonTalk aims to be your source for positive information and events happening in Olympia. If you have a suggestion for a post, send us a note at submit@thurstontalk.com. For more events and to learn what's happening in Olympia and the surrounding area, visit our events calendar.