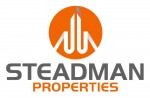 Life was easy for Darren Sroor on the basketball court when he was a kid.
Throughout elementary school and the first part of junior high, he was always able to impose his will on the court during his pre-teen years, thanks in large part to an early growth spurt, which made him the tallest kid in his class by a significant margin.
Then, in eighth grade, Wes Reynolds arrived and everything changed.
"Wes showed up and I had competition," Sroor said about the early days of their blossoming rivalry at Chinook Middle School. "I was no longer able to do whatever I want when I played. We used to go at it. Still do."
It was big man vs. big man the moment the two clashed on the court.
"We always were matched up against each. I don't think we ever guarded anyone else," Reynold said. "Maybe it was because we were the only tall kids, but it was always a battle."
Elbows were thrown and bruises obtained while as they fought for every rebound and scrapped for every low-post positon. And while the play would occasionally result in a bloody nose or two, the main thing that came out of these on-court conflicts was a friendship.
"If you find one at the school," North Thurston boys basketball coach Tim Brown said, "you will usually find the other. They have been buddies ever since they got here."
Now seniors on the Rams basketball team, the 6'5″ Sroor and 6'4″ Reynolds provide North Thurston with one of the best frontcourts in the area – one that is certainly talented enough to carry the Rams to postseason play for a second consecutive season.
"Both are long, both are lean and both can jump," Brown said. "Darren is probably a little better outside shooter. Wes is probably a little better inside."
Sroor and Reynolds, along with fellow senior Zack Sibley, serve as the core of a Rams' squad which returns virtually their entire line-up from a team that advanced to the district tournament last year.
"It's basically the same (team) as last year," Reynolds said. "We're confident at every position. The goal is to make the playoffs again and go a little farther – make it to state."
Sroor has placed the expectations even higher.
"We want to play in the (Tacome) Dome. We're hungry for that," Sroor said. "I know we made districts last year. It's just the next step. We want to hang a banner."
Accomplishing that not only requires talent, but experience, an abundance both can draw on this year as each has been on the Rams' main roster since their freshman season with Reynolds being a four-year starter.
"That was a 3-17 team," said Brown about the reason why the duo made such early varsity appearances. "That's why we had to put them in there. That was rock bottom. They've really come a long way since they were freshmen for us. They've set the standard for the rest of the kids in the program. You have to give Wes, Darren and Zack a lot of credit. They've brought that competitiveness out of everybody."
The height and length has always been there for Sroor and Reynolds, but the biggest difference this season – and one the Rams will benefit greatly from – is strength.
"From our sophomore to junior year, I know we both got serious in the weight room," Sroor said. "I was tired of being pushed around and being the small guy. Our freshman year the seniors would bully us around at practice. We were just too small."
And if they weren't getting roughed up at practice by teammates, they were certainly experiencing it during play in the Narrows League – a league with a long-standing reputation of putting away the whistle and letting teams play.
"I had to especially in this league," said Reynolds about his desire to get stronger. "You have to be physical (in the Narrows League). I learned that early on. I didn't like getting bullied around, so I had to figure something out."
Now it's Sroor and Reynolds doing the pushing, although through different roles on the team.
"Wes is a tenacious defender and rebounder," Brown said. "He's put in the time to become a complete player. He wasn't a really good shooter when he was younger and he's becoming a quality shooter. He works at it and understands where he's supposed to be. He just does a lot of the little things very well."
While Reynolds provides all the unglamorous work every quality team needs, Sroor provides the offensive spark with his ability to hit the big shot from almost anywhere.
"Darren has turned himself into a really good shooter the last few years," Brown said. "He can step out and shoot the three. I give him a hard time. I don't like him shooting the three all the time, but he can do it. He can make it. Both have developed quite nicely over the years. We're going to rely on them a lot this season.""