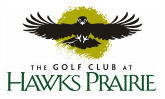 Steven and Jessalynn Willis have come a long way. From "backwoods" home roasting, to sharing free coffee with the community, to starting a roasting company, the husband and wife team behind Scatter Creek Coffee Roasters are committed to their craft.
We sit down over a steaming mug of coffee in their Olympia home to discuss what they love and do best: small batch coffee roasting.
"We love coffee," Steven says. "It's been an integral part of my existence."
Steven recalls a childhood full of coffee related memories, from sipping Batdorf with his mom to trying his first mocha at S&J's Caffe in Tumwater. "Growing up, drinking coffee was a normal routine, most kids didn't get to drink coffee, but my dad always had a pot brewing. It was what we did, we'd drink coffee and go out hunting and fishing. We always had a thermos of coffee, it was a bonding time with my dad, sitting around sharing a cup. That's actually where the name came from, Scatter Creek. One of my favorite things to do was go pheasant hunting with my dad. I remember sitting in the truck waiting for the Scatter Creek Range to open and sharing a thermos of coffee. So that's what inspired me."
"Five or six years ago I had some really killer coffee by an up-and-coming coffee business, Olympia Coffee Roasters, and they really took coffee to the next level. My passion grew out of what they were doing. I'm one of those guys who, if I like something enough, I want to try and do it myself."
And so Steven began roasting at home, first with self described "backwoods methods," and then with a small home roaster. He was impressed with the results. Soon after, the Willis family started a ministry cafe in Centralia, where they began to brew coffee they roasted themselves, and gave it away to community members in need. "We had great feedback from people, they really loved our coffee," says Steven. Eventually the family moved back to Olympia and soon Steven was roasting for friends and family. He decided to make a go of it, buying professional equipment and starting Scatter Creek Coffee Roasters.
Scatter Creek Coffee Roasters features single origin coffees from around the world, all of which are fair trade and organic. Single origin means that the beans come directly from one farm or specific region. Steven will sometimes create blends too. The quality of beans is extremely important to the couple. "Using organic beans is really important. Coffee can be one of the dirtiest crops, for pesticides, if it's not organic."
Steven is a creative and passionate roaster. "There are only really two types of roasters, there's the scientific geeks, who are very regimented. And then there's the artist, who uses their senses above all. I'm that guy."
Scatter Creek Coffee Roasters specializes in medium roast coffees, which emphasize the unique flavor and tasting notes of each variety of bean. While we talk, we sip a Mexico and Columbia blend with crème brulee and dark cherry notes. "I really like to roast to a level where you can enjoy the coffee without anything, just plain black coffee" says Steven. "Not everyone's palettes are the same, my tasting notes are suggestive," he says of the notes on each package of Scatter Creek coffee. From the berry, caramel and chocolate notes of the Rwanda, to the slightly citric notes and bold nutty finish of the Columbia, every Scatter Creek coffee I try is a treat.
Not only is Scatter Creek coffee incredibly tasty, but their beans are ethically sourced. "I hope that people enjoy the coffee as much as we do," says Steven. "By supporting Scatter Creek Coffee Roasters, you are supporting those farms in all these other countries that are dedicated to the organic process and are putting the health and wellbeing of the farmers first."
Locally, you can find Scatter Creek Coffee Roasters products at Farm Fresh Market, Lattin's Cider Mill, Tenino Market Fresh and on their website Scatter Creek Coffee Roasters. Scatter Creek coffee is also featured in Helsing Junction Farm's CSAs and is available at several area farmers markets in the summer months.