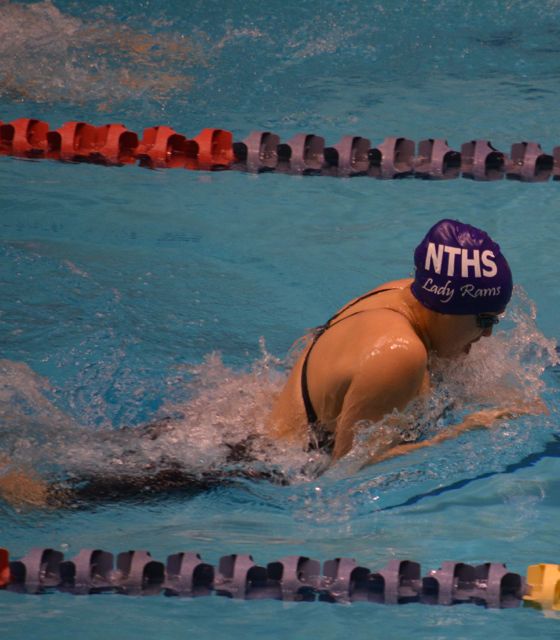 By Grant Clark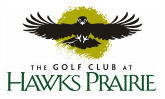 Maya Lawson-Rivera figured her North Thurston High School girls swim team would finish around 20th overall at the Class 3A state meet.
Her prediction was based on recent history where the Rams finished 21st overall two years ago during her freshman season and 20th last year.
"I just thought heading into state that's what we were destined to finish – somewhere around the top 20," Lawson-Rivera said. "It was pretty shocking when they announced the team standings."
North Thurston finished seventh overall at state, the program's highest finish in the 3A classification and its best since they took fourth place at the 2A meet in 2010.
The Rams finished with 86 points, despite appearing in just four championship events. Lakeside of Seattle successfully defended its title with a meet-high 297 points. Mercer Island, state champions in 2013, came in second (266) with Bainbridge (264.5) finishing third.
"There's a lot of talent in 3A. It means a lot to finish up there with some of the state's best programs," Lawson-Rivera said. "Winning districts the way we did really gave us a confidence boast heading into state."
Under the direction of coach Jak Ayres, North Thurston once again went undefeated in dual meets this season, running its consecutive dual meet winning streak to 61, before edging Capital by a mere 5 points to claim the title at the 3A Narrows League championship meet.
The Rams followed that up by winning the 3A West Central District championship for the first time, claiming the title by a gaudy 59 points.
"It really was remarkable. Every single swimmer dropped their times," Ayres said. "The girls worked hard all season. To finish that high with only four events is really impressive."
Lawson-Rivera played a large role in North Thurston's success, securing the third place medal in both the 200-yard individual medley and the 100-yard breaststroke while helping the Rams to an eighth-place finish as a member of the 200-yard medley relay team and a sixth place in the 200-yard freestyle relay.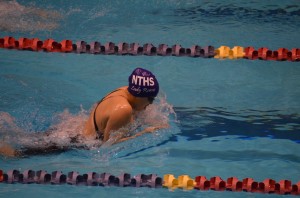 "It seemed like she was always up on the podium," Ayres said. "It was just a fantastic day for her. She never left the pool. That's asking a lot out of a swimmer at the state meet. She was swimming against girls who were only doing an event or two."
A day after breaking the school's 200 IM record by nearly two seconds, Lawson-Rivera went even faster in the state finals, stopping the clock in 2:09.06, a shade better than her preliminary time of 2:09.74 and the smallest of margins behind Wilson's Madeleine Dodge (2:08.93) for second.
"Now, that's a true swimmer's event – the IM," Ayres said. "In just a year Maya knocked nearly 11 seconds from her time."
At last year's state meet, Lawson-Rivera failed to advance out of the preliminary heat, finishing the 200 IM in 2:20.03 and missing the cut by less than a second.
"That definitely served as motivation coming into this year," Lawson-Rivera said about her sophomore performance. "It was tough to get that close and not make it to the next day of the state meet. I just put in a ton of hard work and tried to improve my time. I listened to Jak. He knew what was best for me."
Finishing ahead of Lawson-Rivera in the 200 IM were a pair of seniors in Kennedy's Angela Gagliardo (2:05.14) and runner-up Dodge. With both graduating you would think Lawson-Rivera would slide into the role of favorite next season.
However, she had a different take on it.
"You can't get too cocky. There were a lot of freshmen putting up fast times at the meet," said Rivera-Lawson, who finished in front of Bellevue freshman Delora Li to grab the third place in the event. "You just have to keep pushing yourself because you know everyone else is."
Lawson-Rivera then turned in her second third-place performance by claiming third in the 100 breaststroke in 1:05.70. Franklin freshman Mandolin Nguyen won the event in 1:04.55, followed by runner-up Gagliardo (1:04.65).
"The breaststroke is my favorite of the two events," Lawson-Rivera said. "For one thing you get to breath during it. So, that's nice. It's just a stroke I have always been comfortable with."
The Rams opened the day with a seventh place finish in the 200 medley relay as the team of Lawson-Rivera, freshman Brooke Kuebler and seniors Arielle Howell and Lauren Anderson covered the distance in 1:55.43.
"The relays are always my favorite part of swimming," Lawson-Rivera said. "Swimming is always an individual sport, but relays allow you to work together. You have to count on each other. It just means more accomplishing goals with your friends as a team."
In the 200 freestyle relay the same group finished fourth with a time of 1:43.74. The team broke the school's record in the event earlier in the preliminaries (1:43.28).