By Grant Wood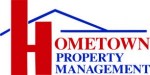 Tumwater football overpowered yet another opponent on November 13. If things go as smoothly the next three weeks as they have the last 11, then this year's Thunderbirds squad will join a very selective fraternity.
Jarid Barret rushed for 182 yards and two touchdowns on 18 carries, Spencer Dowers threw a pair of touchdown passes, Griffin Shea added two scores and undefeated Tumwater opened the Class 2A state playoffs by pounding visiting Franklin Pierce, 55-14, at a rain-soaked Tumwater District Stadium on November 13.
It's been a quarter century since the last time the T-Birds went unbeaten during a season, but Tumwater's opening round drubbing of the Cardinals puts them three wins away of joining the 1989 and 1990 squads as the only teams to accomplish the feat in school history.
"We're very focused," said Dowers, who has thrown 13 touchdown passes and no interceptions this season. "We've known what other (Tumwater) teams have done and we're tired of falling short. We feel like this is our year and we want to keep pushing and pushing no matter what."
The sting of last year's 28-27 season-ending loss to eventual state champion Sedro-Woolley in the state semifinals still lingers with Tumwater, serving as motivation for this year's playoff run.
"We do think about it a lot," Dowers said about the team's last defeat. "We remember what losing felt like and we hated it. So, we're making sure it doesn't happen again."
Tumwater, champions of the 2A Evergreen Conference, has done that by simply dismantling every team they have faced this season, outscoring opponents a combined 522-121.
Against Franklin Pierce, the starters watched the fourth quarter from the sidelines as the mercy rule and a running clock was in effect – a common theme all season for the T-Birds as they improved to 11-0 on the year.
But even that is nothing new for Dowers and his fellow seniors. It marks the third consecutive year Tumwater has opened a season with 11 straight victories. Only one other class in the T-Birds' celebrated gridiron history has matched that achievement.
That event occurred 25 years ago with the Class of 1991 which finished its three-year run with a combined record of 37-1.
This year's seniors have gone 36-2 over their high school careers – the second best three-year record ever at Tumwater – but are still looking for that elusive state title.
The T-Birds lost to Lynden (38-28) two years ago in the championship game before falling last year to the Cubs.
"We talk about it. We have to stay hungry. We want to stay humble and hungry," said junior linebacker Cade Otton, the 2A Evergreen Conference defensive player of the year. "Respect all our opponents, obviously, but then we have to take care of business. We feel a sense of urgency – lose and we're out."
Otton, the team's leader in tackles, receptions and receiving touchdowns, continued his stellar season against the Cardinals, hauling in three passes for 90 yards, including a 20-yard TD reception which put Tumwater up 21-0 with two minutes to play in the first quarter.
"Our defense got touched up a little, but it's bend, don't break. Our offense faced a little adversity, but we stayed positive and tried to do what we do," Otton said.
Shea, the Evergreen Conference's player of the year, opened the contest by picking off a Willie Patterson pass on the game's first play to set the early tone for the T-Birds.
Tumwater scored on all four of its possession in the first quarter to grab a commanding 28-0 lead with Barrett opening the scoring with a 1-yard plunge.
"I think our line was doing really good. They were opening up holes. They were just giant. I could drive a truck through them," said Barrett, who has scored 17 touchdowns during his senior year. "I just followed all their blocks. It was mostly the line tonight."
Shea followed by pulling down a 24-yard TD pass from Dowers before ending the first quarter scoring with a 13-yard run.
Leading 28-14 at the half, Tumwater sealed the game by scoring on its first three possessions in the second half, getting a touchdown runs from Barrett (7 yards), Dominic Jones (3) and Noah Andrews (33).
It marked the final home game on the year for Tumwater, which will now be on the road during the remainder of the playoffs.
"I can't believe this is the senior's last time playing on our field," Dowers said. "This is the way we wanted to end it. We've been wanting this since second grade."
The T-Birds, who improved to 19-7 all-time in the first round of the state playoffs, advance to the quarterfinals where they will play the winner of Squalicum and W.F. West. Tumwater defeated Squalicum, 59-33, in last year's quarterfinals and knocked off W.F. West, 49-21, this season.
Tumwater is 11-0 for the ninth time in school history. The program has been 12-0 four times (1986, 1989, 1990 and 2013).