By Lynn West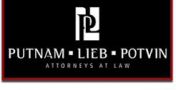 Nestled in the woods of West Olympia, LP Brown Elementary School welcomed its first students in 1965. John Tillman was a first grader that year and fondly remembers his classmates and their teacher, Mrs. Carol Schmidtke. When he realized it was a milestone year, he wondered if it would be possible to have a reunion. Thanks to John's resourcefulness and determination, on September 13, 2015 five former classmates and their teacher took a remarkable journey down memory lane.
"I had goose bumps when I walked into the Mediterranean Breeze restaurant in Olympia that Sunday afternoon and immediately recognized my five grown-up first graders," Carol said. She had talked to John in making arrangements, but she hadn't seen him or Robbie Dunn, Jeff Lind, Paddy Maguire or Mary Kay Henley since she left LP Brown to become a teacher librarian at other schools in the Olympia School District.
"They insisted on calling me Mrs. Schmidtke rather than Carol, even though now they towered over me much as I had over them fifty years ago," she laughed. "That reunion was the highlight of my summer. It trumped our cruise of the Greek Islands." Her former students echoed her joy at getting together.
John Tillman's fond memories of first grade all came back as the group moved from the restaurant to LP Brown, where they were greeted not by Dale Lien, who had been their principal, but by Joel Lang, the current principal at LP Brown.
Lang and his intern Keitlyn Watson spent time with the group. "I enjoyed touring the school and listening to their recollections echo through the quiet halls. I was amazed at how much they remembered," Lang said.
Robbie's photographic memory immediately helped him transform what were now storage spaces back to favorite classrooms or imagine the stump piles that had provided hours of entertainment now absent from the playground.
The cafeteria reminded Dunn of his little pal Clifton Lum who used to bring noodles in soy sauce and candied seaweed in his lunch, long before these became common foods. "Clifton's dad was the principal of LP Brown when we were in second grade," Robbie recalled. "He had exchanged with Mr. Lien for a year, when Lien went to his school in Hawaii."
The others remembered taking field trips to Robbie's house down on the water and searching for shells, rocks, and driftwood. Mary Kay said, "I still have the invitation to Robbie's pirate birthday party. It was especially great because I was the only girl invited." She also said that she modeled some of her own daughter's parties after the treasure hunt at that party. It is not unusual that Mary Kay was the only girl at the party because she herself said, "I was one of the buddies."
John recalled, "Mary Kay could swing a mean left-handed bat, so we always wanted her on our team." The little pig-tailed girl who was the fastest runner in first grade has grown into a professional woman using those skills working for Metro Parks Tacoma. "We were a group that bonded, and my years at LP Brown were some of the best times of my life. I am so grateful this reunion brought the memories flooding back," she said.
Paddy had recently returned to the Olympia area from Washington D.C. when John contacted him. He said, "It is interesting to look back. I was probably the most out of the mainstream in first grade. I had long hair, and I came from a single parent family which in those days was very unusual, but I never felt left out." In contrast, he said, "Jeff Lind was probably the most mainstream. He was always an exemplary student, and he went on to become an engineer at Boeing."
John, owner of Tillman's Christmas Tree Farm in Satsop, described their first grade era as a Leave it to Beaver or Happy Days time. "Mrs. S reminded me of Aunt Bee with her kindness and caring." Robbie recalls her coming to his home and tutoring him when he was lagging a bit behind. Carol added, "What made this class so memorable was their parents' involvement and the children's concern for each other."
Much has changed at LP Brown. The alums agreed that the school seemed a lot bigger fifty years ago with larger trees and more woods. The Lincoln Log structure out in the trees that served as a playhouse is now gone, but the swamp is still there. "We weren't supposed to play in it then, and I bet they aren't supposed to play in it now," Paddy said.
And yet, much has stayed the same at LP Brown. The warm welcome they received from Principal Lang on a Sunday afternoon was testament to the fact that current first graders would someday also want to return to LP Brown.
These 1965 first grade alums are already planning to gather more former classmates and celebrate their 51st Reunion.