By Grant Clark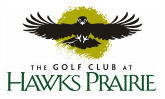 Sandy Crook was overwhelmed.
Her son Michael was about to play in his first high school varsity football game. A senior at North Thurston High School, Michael is a starting defensive tackle for the Rams. He had previously played the sport during his freshman year, but eventually lost interest and sat out the next two seasons.
A lot has changed following his two-year hiatus.
This was a completely different scene than what he had experienced before. The speed, the size, the strength, every aspect of the game had increased since the last time he put on a pair of shoulder pads.
This was a significantly higher level.
But there he was, three years later, stepping onto the turf at South Sound Stadium on September 4 for North Thurston's season opener against cross-town rival Timberline High School.
Michael knew it was a big game. The Rams had lost the last three years to the Blazers, and no program wants to open the year with a loss.
He admits to being nervous. This was a big jump in talent level.
If nervousness was all Sandy had to deal with, she would have been fine. But it was just one of the many feelings she was wrestling with internally as she sat in the stands.
"I was nervous and scared and excited," Sandy remembers about the first game of the 2015 season. "I was dealing with a lot of emotions. It was almost too much."
Undersized for an interior lineman, Michael is listed in the program at 6-foot, 200 pounds. The height is correct. The weight? Well, he certainly wouldn't be the first athlete to appear larger in print.
"For the position he plays," Sandy said, "he's really not that big."
Save for his heart.
"His motor never quits," said assistant coach Erich Weight. "No matter what's going on during a play he just doesn't stop. He's that way at practice too. He just never gives up."
Sandy figures Michael was around 18 months old when he knew "something was off" with her son.
"He showed all the signs," Sandy said, "but we lived in California at the time and they don't test children until they reach school age."
By the time he was finally tested at age 5, Sandy pretty much already knew what the outcome would be. Of course, that didn't make hearing the diagnosis any less difficult. Michael was autistic.
Growing up in a military family, Michael has moved seven times over the last 13 years, including a four-year stop in Belgium, significantly limiting the consistency and comfort of a daily routine.
"When we were in California he started to learn sign language," Sandy said. "A lot of his frustrations come from his inability to communicate, and sign language was really starting to help with that. Michael is a very visual and auditory learner. He needs both, and he was picking up a lot through sign language. Then, we moved to Virginia and the doctors there told us there was no value in him learning sign language."
So, it was dropped. The best practices on how to work with autistic children would change with every move. One place would recommend this, another believed otherwise.
Stability, however, finally came with a move to Lacey when Michael was in seventh grade.
Football was introduced soon after. However, the sport wasn't a fit at the beginning.
"When he first started playing football he had a hard time understanding that it was ok to tackle people," Sandy said. "We kept telling him that this is the only place you can do that, but he still was hesitate about it."
Failing to grasp the complex details of some of the plays also led to confusion. He needed someone to take the time to teach him, to slow things down so he could gain a full understanding of what to do. That wasn't present. So, Michael became detached from the sport.
He doesn't know why he wanted to play again, but when it was time to sign up for football this year he was all in.
"I was worried about him playing," Sandy said. "Of course every parent worries about the physical side of football, but I was more worried he was going to be surrounded by mean football players."
It proved to be the exact opposite.
The brotherhood of football runs deep. There's something about working as part of a team to scrap and fight for every inch, to practice in the almost unbearable mid-August heat, and compete during the chill and dampness of October that forms bonds.
Players are also looking for someone to inspire them. Michael's unwavering dedication at practice provided exactly that.
"Everyone on this team loves him," said Weight, a special education teacher at North Thurston High School who had Michael as a student two years ago. "No one works harder than he does."
The work paid off in the season opener against Timberline. Michael simply wasn't just a name on the roster, he was a starter – and a gifted one at that.
Before a packed crowd, Michael registered three sacks and had a momentum-swinging safety that stirred the North Thurston student section into a frenzy and helped the Rams to a 38-32 victory.
"I didn't really notice (the crowd) too much," Michael said. "I was focused on playing. I just wanted to get that guy in front of me out of my way and tackle whoever had the ball."
While Michael was causing havoc on the field, Mom was still nervous in the stands, but one emotion quickly superseded everything else – pride
"I am extremely proud of him and what he's done," Sandy said. "It's really hard to describe everything I was feeling that night, but I felt so good for him."
Michael followed the first game by adding another sack the next week against River Ridge.
One brief conversation with him and everything gets trumped by his likeability. Soft spoken and quick to smile, he shrugs when you point out his accomplishments.
"I think I can do better," Michael said. "I really wanted to play last year as a junior. I'm not sure why I didn't, but I'm glad I'm playing this year."