By Kathryn Millhorn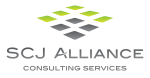 Confession time:  I only clean when company's coming, floss most the day I go to the dentist, and make summer educational when school's just around the corner.  If you've had your fill of Vitamin D, popsicles, and hours basking in (or hiding from) the sun, September signifies the return of cooler nights, weekday routines, and our favorite homecoming king: Chinook salmon.
The salmon that pack the Fifth Avenue Dam and Tumwater Falls Park are "the offspring of adult Chinook salmon that made the journey from the Deschutes River out to the Pacific Ocean three to five years ago," explains Thurston County's Stream Team staff.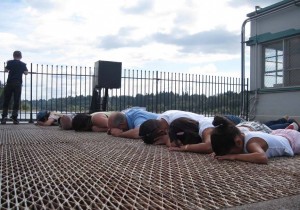 Michelle Stevie, a biologist and one of Stream Team's dedicated coordinators, is gearing up their volunteer Salmon Stewards to provide information and answer questions at three locations around Olympia and Tumwater from late August until mid-December. "Stream Team volunteers talked to 1,800 people last year at the Fifth Avenue Bridge alone," Stevie shares. "Salmon Steward volunteers talk to a total of 3,000 people a year at all three locations: the McLane Creek Nature Trail, Tumwater Falls Park, and the Fifth Avenue Bridge." One additional viewing location is the Kennedy Creek Salmon Trail run by the South Puget Sound Salmon Enhancement Group.
For the duration of the run, Salmon Stewards will be at the first three locations every weekday evening and all day on the weekends. The first viewing hotspot is the Fifth Avenue Bridge where salmon are already queuing up to make a run through the fish ladder and into Capitol Lake.  Viewing is best here starting now through late September.
From late September through mid-October, Tumwater Falls is the best place to see the salmon on their long journey to their birthplace. The Stream Team provides extra volunteers at Tumwater Falls on Monday, Wednesday, and Friday mornings.  These shifts coincide with the harvesting of salmon eggs for use in the on-site hatchery and provide a spectacular learning experience for all ages.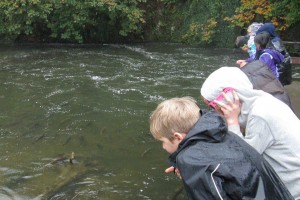 Want to complete your salmon lifecycle learning? Check the Stream Team online calendar in April for the chance to help release the newly hatched fish back into the river.  It's a not-to-be-missed opportunity to get muddy toting buckets of adorable tiny fish and releasing them into the wild.
Those looking for additional information can view a 50 minute video created by the City of Tumwater's Water Resources Program and the Washington State Department of Fish and Wildlife about the salmon at Tumwater Falls. The video is a great tool to prep for your visit.
In early November, after the Chinook runs complete, the Chum salmon migration begins at the McLane Creek Nature Trail.  Salmon Stewards are on-site from early November until the middle of December depending on rainfall and overall river levels. The outdoor experience offers a 1.1 mile loop hike or a small .3 mile trail to viewing areas. Don't forget your Discover Pass at this location.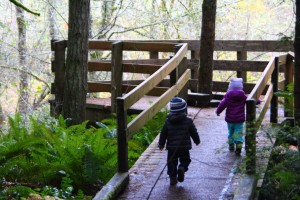 Another option to view the Chum in their natural habitat is the Kennedy Creek Salmon Trail, located just off  Highway 101 on land owned by Taylor Shellfish Farms who generously open the creek to the public during the spawning season. This location boasts a half-mile trail and will be open October 31 through the month of November. Weekdays are typically reserved for school groups, however weekends and Veteran's Day are open to the public and offer volunteer docents to answer questions and direct visitors to viewing hot spots. Most of the Kennedy Creek trail is ADA accessible and includes excellent viewing platforms.
This summer's record heat and drought conditions may mean fewer returning salmon.  The Northwest Indian Fisheries Commission explains that "warm water is deadly for salmon.  If a stream's water gets too warm, salmon have to expend more energy to survive, which can often lead to starvation.  Diseases that kill salmon are also more virulent and spread easily in warm water."  High temperatures and lower river flows mean hatcheries play an even greater role in fish conservation thanks to expanded measures taken by the Washington Department of Fish and Wildlife.
With all this in mind, Stream Team has compiled steps for salmon viewing etiquette for people and dogs in their most recent newsletter.  These simple steps keep fish and furry friends safe and healthy, especially as consuming raw salmon can be fatal to dogs. Your best bet?  Leave Fido home when visiting natural salmon spawning grounds.
Detailed directions and more can be found on the Stream Team Salmon Viewing webpage. Visit the Stream Team online to volunteer for hands-on help or read more about educational volunteering.  You can also call 360-438-2687 with general inquiries or to join Stream Team on their conservation mission.
Changing seasons don't have to mean the end of time spent with family in the gorgeous outdoors of our region.  Watching the lifecycle of salmon happening right before your eyes is magical at any age and this memorable time with family doesn't cost a dime.  Follow the salmon starting now at the Fifth Avenue bridge all the way through December using our guide and the map below.
Thrifty Thurston highlights inexpensive family fun in Thurston County. The weekly series focuses on family-friendly activities throughout our community. If you have a suggestion for a post, send us a note at submit@thurstontalk.com. For more events and to learn what's happening in Olympia and the surrounding area, visit our complete event calendar.