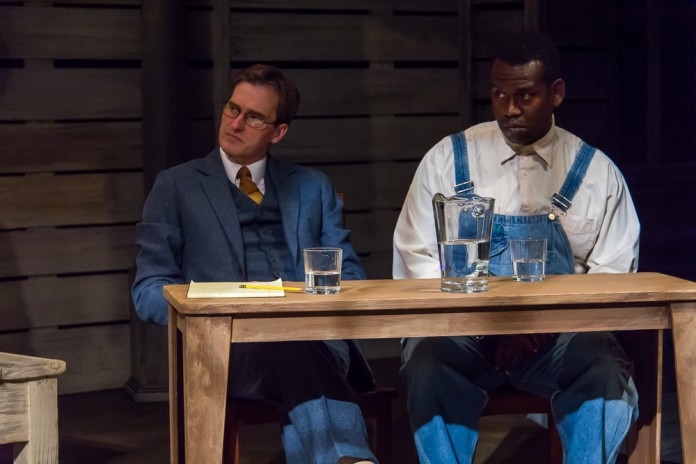 Submitted by Harlequin Productions
Harlequin Productions opens its final dress rehearsal for each of its non-musical productions to a local non-profit partner to use as a fundraiser or a thank you to their donors or volunteers. Each selected non-profit organization is granted access to 150 seats. The non-profit pays a nominal fee in the amount of $200 and commits to filling the 150 seats allocated to them. Filling all 150 seats is especially beneficial to both organizations.
The intention is to provide a win-win for the non-profit partner and Harlequin Productions. The non-profit partner gets an opportunity to raise money or to thank their generous donors or dedicated volunteers. In return, Harlequin's cast and crew benefit greatly by having an audience for their final dress rehearsal.
The community partnership audiences have the exciting experience of participating in the final steps that a cast makes toward its performance run. Prior to this final rehearsal, the cast will have only worked in front of the production staff. The final dress audience provides the energy required to launch the show and give crucial experience to the cast and crew. In turn, the final dress audience enjoys a sneak peek into the process that goes into creating Real. Live. Theater..
"Thanks!" said Natalie Moran of Family Support Center of South Sound, who was awarded the final dress tickets for Harlequin's To Kill a Mockingbird. "The Community Partnership Program with Harlequin Productions was a great chance to thank our donors, engage with volunteers, staff, and friends, and spend time together at an incredibly powerful performance."
Five final dress slots will be awarded in Harlequin's 2016 season:
Vanya & Sonia & Masha & Spike on January 20, 2016
Hedda Gabler on March 2, 2016
The Language Archive on May 4, 2016
The Last Five Years on August 17, 2016
The Two Gentlemen of Verona on September 28, 2016
Harlequin Productions is taking applications now through October 31, 2015, for its Community Partnership Program 2016.
For more information or to apply, visit harlequinproductions.org/community-partnership-program.