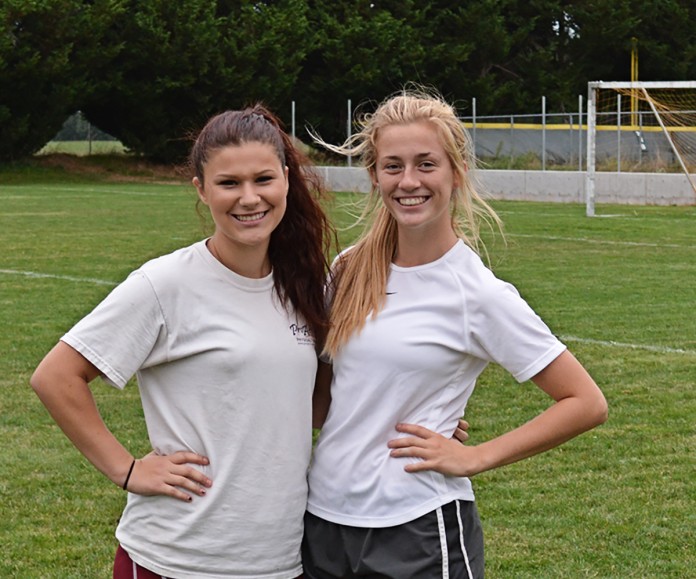 By Grant Clark

First-year Black Hills High School girls' soccer coach James Corbin proudly points to the banner hanging from the far goal on the Wolves practice field.
"You probably can't read it because we're so far away," James Corbin says, "but that's our motto this season. It says 'It's about the teammate standing next to you. You're playing for them.'"
The credo is constantly on display during every practice serving as a reminder to the players. However, in the two weeks since practice started, it's already apparent the banner may not be needed at all.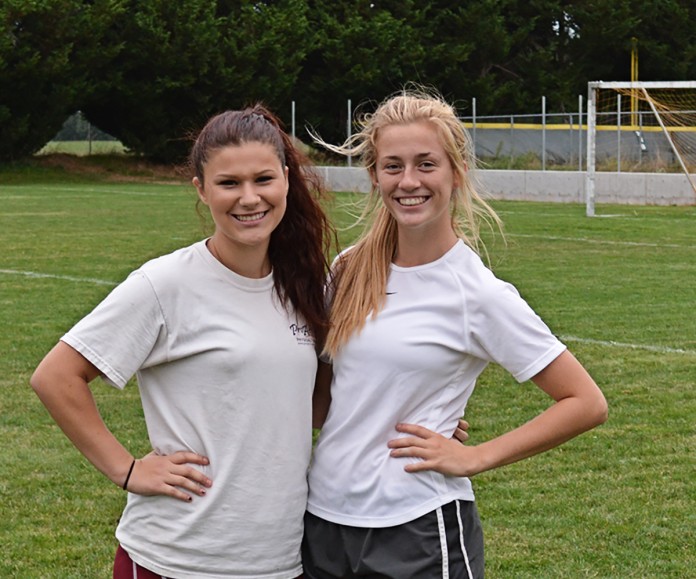 This team is a family – and in many cases it's a family in the literal sense of the word.
There's Corbin's daughter, senior Jaylen Corbin, twin senior sisters Joslin and Samantha Lindsay, their younger sister Emma Lindsay and sophomore cousins Sydney and Megan Lowe.
"A lot of times in sports you will be together on the field, but that's it," says Jaylen Corbin, an all-2A Evergreen Conference second-team midfielder last year. "Here, these are all our core friends year round. Everyone knows each other. It makes it a lot easier to play together because we understand each other."
It is this tight bond the Wolves are hoping translates into a successful season, one that serves as the building block for the program's future.
"We want to leave something special behind," explains Joslin Lindsay, who was named 2A Evergreen Conference offensive MVP last year after pacing the Wolves with 32 goals – the second highest single-season total in school history.
In addition to Jaylen Corbin and Joslin Lindsay, Black Hills returns a wealth of talent from a squad that was crowned co-conference champions and advanced to state playoffs for the second consecutive year and for the fifth time in the last six seasons.
Back are fellow first-team all-EvCo honorees Jessica Rodgers (midfield), Bella Brown (defense), Delaney Trotter (defense), Samantha Lindsay (defense) and Jordan Westby (goalkeeper).  Also returning are second-team selections Jewel Bender (defense) and Sydney Lowe (midfield).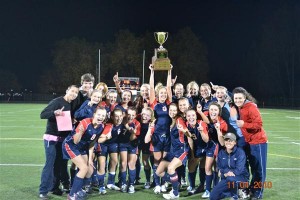 The talent has actually always been there, but for the Wolves to take the next step they shifted their focus to a team-oriented approach, equally embracing the returning seniors and the incoming freshman.
"Two weeks into the season and it's already a fantastic improvement from last year," Jaylen Corbin shares. "Everyone is positive. There's no negativity allowed. If we hear it, we address it immediately. We played more as individuals last year. All our focus is on the team now."
The Wolves survived two loser-out games to secure the district's third and final state playoff spot in 2014. Black Hills, however, was bounced out of state in the first round, losing to Shorecrest, 4-0.
"At state we mentally broke down last year," Joslin Lindsay says. "Physically we were prepared for it, but mentally we weren't there."
The loss dropped the program to 0-7 all time in state playoff games.
The sting of last year's early postseason exit has disappeared from the squad. It has since been replaced by a new-found drive to leave a lasting mark on the program.
"We can look back at it more positively now and use it as motivation for this year," Jaylen Corbin says of the playoff loss. "It's really important, especially as seniors, to not only make it a great last year for us, but to also to have an impact and set up a legacy for the players coming in next year and later on. I definitely think that this year, mentally, we are in a much more motivated and positive state of mind as a team."
Joslin Lindsay should once again be one of the state's leading scorers, regardless of classifications. Her tally last season was three goals shy of the record 35 goals Megan Waunch scored for the Wolves in 2003.
In hopes of continuing to improve team camaraderie, weekly team meetings and fund-raising functions have been implemented, activities spear-headed by the players.
"We have these meetings where we come in and talk about our commitments and what we are doing for the week," Jaylen Corbin describes. "The first one we had was so helpful. As seniors, we took the initiative. We understand the intimidation aspect of coming in as a freshman. Everyone has just been so open and that's really helped with the team chemistry."
Combine that with the individual talent the Wolves already possess and this season is shaping up to be one of the most success in program history.
"This year it's definitely more about unity," Joslin Lindsay said. "We want to be the first team at Black Hills to get out of the first round of the state tournament."
Black Hills opens its season at South Sound Stadium against North Thurston on September 8. The Wolves play five non-conference matches before kicking off its Evergreen Conference schedule on September 24 against visiting W.F. West at Tumwater District Stadium.
Get the Wolves' full schedule online here and track their progress as they march toward a goal of success at state.