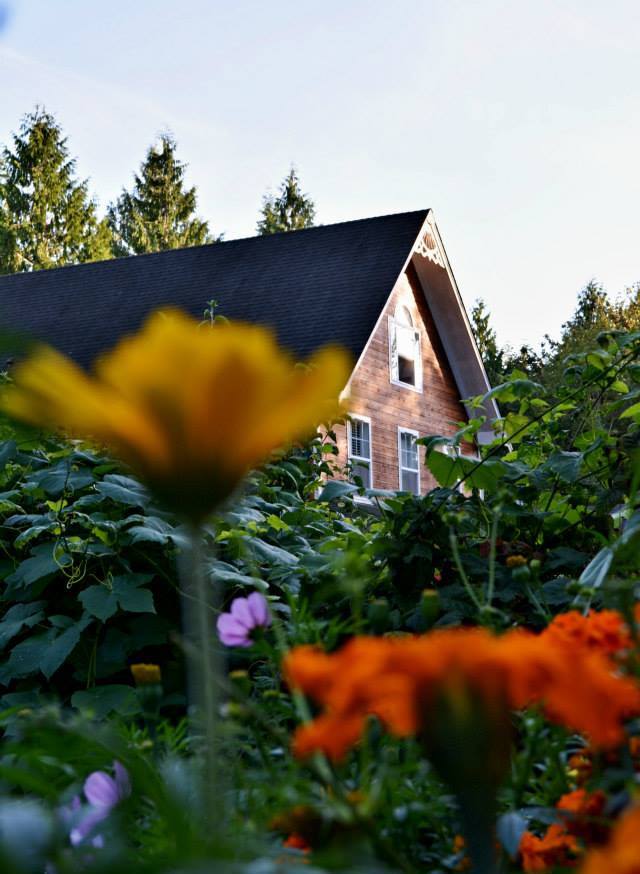 By Heidi Smith
From the moment you pull into the drive of The Spa at Orchard House, you know you're in for something different. Instead of green-faced women wrapped in terry cloth towels and flocked by attendants, serenity and silence prevail at the rural retreat. Owner Kelli Noonan wouldn't have it any other way. "I'm trying to create a comfortable, safe environment," she says. "I want people to feel like they're at home."
In fact, the spa is an extension of Kelli's home, intentionally designed to feel like a sanctuary. She believes feeling secure is important, whether a client is enjoying a facial, undergoing electrolysis, or having a long-standing tattoo removed – all services she offers, along with a combination infrared sauna /daylight simulator. Recently, she's been helping members of the transgender community deal with the changing skin that accompanies hormone treatments. "I'm inspired by the fact that every single client who comes in here one way can leave a different way," she says. "They can stand a little taller, feel a little better about themselves. It's really rewarding."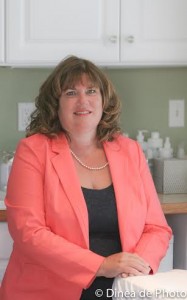 The dream of Orchard House began during a period of major challenge. Six years ago, Kelli simultaneously learned her marriage of thirty years was ending and developed a detached retina requiring multiple surgeries.  "When I became visually disabled and got a divorce, I needed a way to make a living," she says. "I had already been doing electrolysis for 15 years at that point."
Post-surgery, she was required to lie completely still on her left side for weeks at a time. That's when she began to visualize how she could turn her home into a sanctuary for others, imagining every level of detail, including the landscaping and the name Orchard House, derived from the family home in Little Women. "When you're lying there for hours on end trying not to lose hope or go into depression, you have to be really creative," she says. "I would think about how I would do things, never really realizing that it would manifest itself into reality."
Today, clients reap the benefits of her vision. "The environment is so different," says client Charlotte Silva. "It's private, it's peaceful, and it's beautiful. She stages things so that people don't run into each other. When you pull down the road to her house, you feel like you're getting away."
Nita Cook, who schedules regular spa sessions for herself and her daughter, agrees.  "Every thought that she puts into that place is about how to make it better for her clients."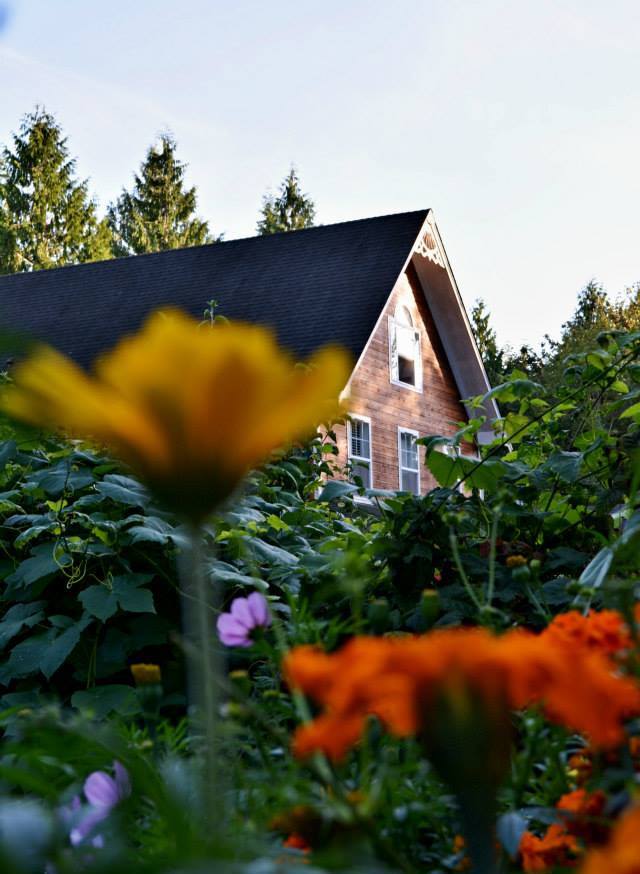 Privacy is especially important for some members of the transgender community, says Kelli. "Some of them want to make a quiet, subtle change that they can blend in with their rest of their lives and not experience ridicule. Every person that is transitioning has felt very safe and comfortable here. I'm really happy about that because I want them to be able to make the changes they want to make. I can be conscientious if they're on hormone treatments and their skin is changing." The same applies for clients going through menopause, who may experience related challenges due to fluctuations in hormone levels.
Men also appreciate privacy, says Kelli – especially teenage boys. "They can come in and deal with any skin issues their having without having to worry about sitting in a waiting room. It's the only way their mothers can get them to come in."
Other clients are changing their skin in a different way by removing tattoos. The EliminInk Kelli uses can pinpoint and isolate areas in a more precise way than lasers, although she regularly works with laser techs and considers their skills complementary. The dual methods matter for April Henderson, a client in the process of using EliminInk to partially remove a tattoo from her upper chest. "For the past five years, every business owner that I've worked with has required that I cover it up," she says. "This way I can stop covering. I've been able to pick and choose."
Beyond the range of services Kelli offers, Nita Cook appreciates the depth of her expertise. "She's probably the most knowledgeable person in her field I've ever come across," she says. "With every treatment, I come away with information for myself or my daughter that I use later about taking care of myself. Literally, Kelli is my resource."
Kelli sees part of her role as educating people about the choices they make, including the dangers of tanning beds and the value of changing one's appearance naturally. "There are so many ways to look really healthy and feel really good about yourself without having to chemically change your appearance," she says. "I try to encourage people to be their personal best and not worry about what anyone else is doing."
Nita sees this attitude as a key to Kelli's character. "She's a great person and a real success story for women," she says. "Orchard House wasn't something that was handed to her. She has built this from the ground up."
Ultimately, Kelli hopes that her business plays a role in changing how people view her profession. "It's not just a service. Yes, people will feel better about how they look, but there are real health benefits from it," she says. "It's not just something for the rich while they're on vacations. I hope more people will take the time to set aside a little bit of money to invest in themselves, because it can really have a positive impact their physical and mental health."
For more information, visit www.orchardhousespa.com or on Facebook.
Kelli can be reached at orchardhousespa@gmail.com or by calling 360.956.0574.