By Nikki McCoy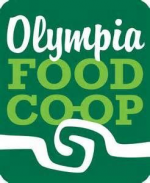 Five years in, and Love our Local Fest (LOLF) is a strong representation of Olympia, specifically the Eastside community. At the intersection of Bethel Street and San Francisco Avenue, the event is as unique to the neighborhood as the people who put on and attend it.
"It's a street fair and it's fun," says Lynne Stenberg, co-planer of LOLF, and daughter of Larry Stenberg, curator of The Evergreen State College's Super Saturday event. "It's always empowering for people to take over the concrete and take over traffic. I think it's really exciting – it changes our perspective of what were accustomed to in ways that are really healthy."
On Sunday, August 23, from 1:00 p.m. – 9:00 p.m., non-profit organizations, an artisan market, a geodesic dome, live music, poetry readings, food trucks and more are set to engage party-goers in an atmosphere of health, healing and fun. The event is free and family-friendly.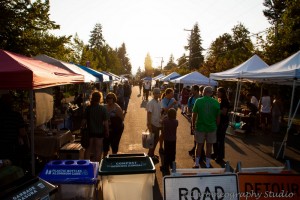 New this year will be a performance by fire-spinners after the last music act offering a breath-taking fiery finale. Also new are LOLF t-shirts. Adult sizes will be available for $12, but there will also be a heavy-duty press on site for people to bring their own favorite tee or child-size garment to have the LOLF logo printed. This method ups the cool-factor while bringing the cost down to just $6.
With more than 55 artists, 20 non-profits and a Healing Haven (a designated area where visitors learn about a variety of complementary health practitioners and products), the street will be filled with an abundance of local love. Kid-specific activities include dancing, art projects and a visit with the fire department at 2:30 p.m. including a chance to explore emergency vehicles. And that's just the beginning.
"A very exciting development on our end is a new relationship with Captain Little, the new toy store downtown," explains Daniel Landin, event curator. "They are setting up a double-size booth with some activities for kids that will be lots of fun. Natural builder extraordinaire Joseph Becker is bringing his 'friend' Rumpelstiltskin, a machine of sorts that he will use to mix clay and straw (typically for straw bale houses, etc.) and an on-site sculpture will be created by whoever wants to participate."
Run entirely by volunteers, Love Our Local Fest has a strong core of co-planners, many with existing artistic ties to the community. Landin is also a local musician who makes sure the LOLF stage is chock full of awesome performers.
"It takes a lot of energy and people to make this happen – it turns into this little village in a few hours," he says, thanking the many volunteers who pitch in. Landin expects this to be the largest LOLF yet and is excited about the musical talent.
"I feel really, really great about the line up this year," he says. "The headliner is DBST; they've been hot on the scene. They sound so good right now; I know they're just going to rock it."
From bluegrass to funk fusion, singing bowls to afrobeat, there is something for everyone. Additional performers include The Pine Hearts, The Brown Edition, The Hinges, John's Daughter, Luna Melt, Holy Oly Girls and Mazigazi Band.
"Love Our Local Fest has really blossomed since its inaugural year. It's a wonderful community event that honors everything that makes Olympia a true gem," says Danielle Westbrook of DBST, The Pine Hearts and Luna Melt.  She also is quick to give props to Landin. "The fact that he highlights and honors the music and art that makes Olympia what it is as an artist's community is amazing."
Westbrook adds, "The community support is overwhelming."
While music that makes you move will be featured on the main stage, a more serene setting will take place in the geodesic dome. The space will host a schedule of yoga practices from beginner to Vinyasa, an evening session of poetry and soothing music and culminates in an open space for relaxing during the last hour of the event. All ages welcome.
Kristen Rubis, co-planner, yogi and musician with Holy Oly Girls, speaks to the power of Love Our Local Fest, and what it feels like to be involved.
"I feel honored to collaborate with such amazing, heart filled folks to create an awesome event full of music, food, art, non-profits, healing arts and more for our incredible community," Rubis says. "I'm grateful to open the space with my trio, Holy Oly Girls, and I've put together the Dome Schedule to offer peaceful, calming experiences throughout the day. It's personally feeding to create, inspire and support our community in this way."
August 23 from 1:00 p.m. – 9:0 p.m.
San Francisco Avenue NE and Bethel Street NE
Thrifty Thurston highlights inexpensive family fun in Thurston County. The weekly series focuses on family-friendly activities throughout our community. If you have a suggestion for a post, send us a note atsubmit@thurstontalk.com. For more events and to learn what's happening in Olympia and the surrounding area, visit our complete event calendar.