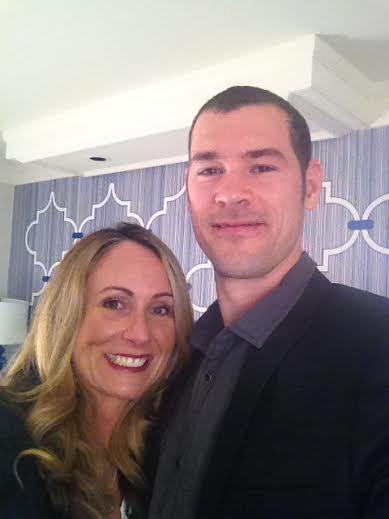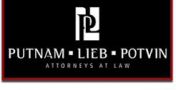 From the Field pet toys frequently – and quite literally – fly off the shelf, usually aided by a paw. By now, co-owner Aimee Ross is used to getting messages like, "I have to put your product on the top shelf in the kitchen with a lock on it," or "The cat turned my purse inside out because I left something in it from your company." Customers send in photos of guileless felines surrounded by the shredded remains of a box sent from the earth-friendly business, which is based in Rainier.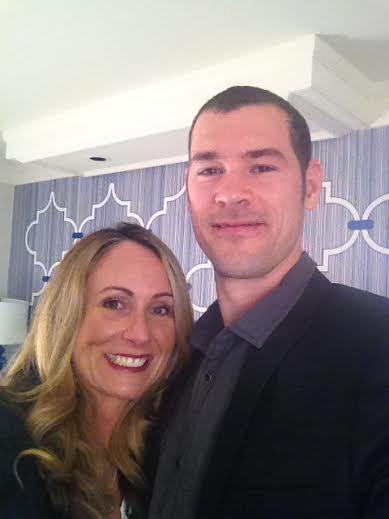 Ross' husband and business partner, Pascal Bedard, didn't start out to entertain cats and dogs. His real passion is for hemp, the versatile plant that can be used to create fiber, paper, oil, fuel, cloth and more. Back in 1999, he says, "My first goal was to start a hemp retail store, with all kinds of hemp products to promote it." But his business mentor recommended that he manufacture goods at home rather than jumping straight into retail. Thus, assisted by his mother and her sewing machine and inspired by his cat Chatoiulle, the young entrepreneur founded From the Field.
Sixteen years later, the company offers its line of over 50 cat and dog toys and products (primarily cat) in more than 1,500 independent pet stores throughout the U.S. and Canada. Most of the toys are made out of – you guessed it – hemp. In the past 4 years the company has grown in gross sales by 33%, and in March, the couple moved the business from their home to a retail space in downtown Rainier. What began as a one-man show in Montreal has evolved into a thriving concern that provides part-time work for dozens of independent contractors based in Thurston County.
Bedard believes that sticking with independent pet stores, despite several approaches from big box retailers, has been a key to their success. Cindra Conison of The Quirky Pet in Vermont appreciates their shared values. "Everything in my store is from the U.S.," she explains. "Their products are all made in America. They're a small company. That's one of the things I love about it."
Another factor is the products themselves. "I sell a ton of their Shelby the Refillable Hemp Mouse, and I get repeat customers where their cat has licked the face to death," says Conison. Another favorite is the company's catnip essential oil, created from catnip grown in Washington State. "I keep a bottle of that up on my register," she says. "I ask people if they want me to spray their bag with it." Most of the time, the answer is yes and the customer is now guaranteed to return.
At The Raw Connection in Carmel, California, Vanessa Hill finds that From the Field products suit their clientele. "We get a lot of tourists plus our regular clients that are looking for fun yet safe and natural toys, preferably ones that are made in the U.S.," she says. "The three catnip products they offer have made addicts of our customers' cats. It's been really wonderful, because for that 5% of cats that don't take to catnip, they offer alternative blends that include Valerian Root and Silvervine."
A change in public awareness has also played a role in the company's success. Four years ago, the pair were operating out of their home and Ross was still working a day job as a real estate agent. Suddenly, reports of dogs sickening and dying as a result of contaminated food from China were all over the news, and pet lovers were demanding better and safer products. "On a specific day I came home from working in escrow and there were all these orders," says Ross. "I thought, 'What's happening?' and Pascal said, 'I don't know. The fax went off the hook.' There was some sort of awakening. That's when we saw our business change."
As a result, she was able to drop her day job and start working full time on sales. "What inspires me is making conscious pet toys," she says. "Pascal thought of this toy from a to z, and it's earth conscious and pet conscious but also lighthearted. You can't take it too seriously because it's a toy. It's meant to be fun. In the end you're talking about a cat enjoying itself or a dog playing with its rope."
For Bedard, the local business remains a way to promote the incredible potential of his favorite plant. "I've always been very fascinated with what hemp can do for the environment," he says. "You can make paper, fabric, biodegradable plastic, and biofuel out of it. The amount of seed that is produced that makes oil and protein powder is not seen anywhere else in any other plant. It's mind-blowing, the benefit of it."
He hopes that their success will inspire others and promote awareness. "We're trailblazing a niche and expanding it and starting to slowly but surely become mainstream. If people copy me and start making products out of hemp because our products sell so well, then I've accomplished my mission," he says. "If I get people interested in hemp and it starts to create pressure to grow it here in the U.S., then I can sleep at night with a light heart."
From the Field pet toys can be found around Olympia at The Pet Works, Bark Avenue, and Mud Bay.
You can also order from the Rainier-based company online at www.fromthefieldpet.com or by calling 360-446-7689.