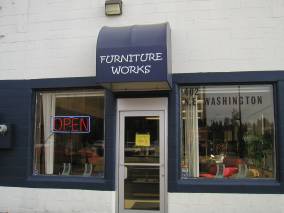 Submitted by Furniture Works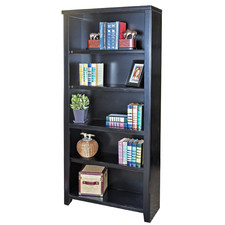 Sitting in an office all day long can get monotonous. Break through the daily rut by dressing up your office with some cool office furniture. Unless you operate your own office, you may not have total control over your office furniture. Most employers, however, won't mind if you bring in a piece or two of your own furniture to make the space more comfortable and personal.
Furniture Works carries a variety of new and used affordable furniture. From bookshelves to sofas we can send you home with a fantastic piece that will renew the comfort of your office.
Maybe your office could benefit with a piece of furniture as simple as a new bookcase. If it's a simple bookcase, dress it up with some fun accessories like a vase or decorative knick knacks. Or bring in a small dresser that can help hold files, personal belongings or simply serve as a top to display your favorite photos from home.
Also, keep your eye out for pieces that you can re-paint.  You may have found a bookcase but it is all scratched and looks out of shape. Just a quick sanding and a coat of your favorite color and you have a piece that looks like you bought it from a designer store. The added color will bring in a cheery and well put together look while you save that extra penny
Another fun piece of furniture you could add to your office is an ottoman. Wouldn't it be nice to prop your feet up every now and then at work? Even if you don't utilize its function, an ottoman could dress up a room. Pick an ottoman in your favorite color or fabric design. For an extra special touch, pick an ottoman with lots of fringe. Your office will feel a little more "home-y" with this one simple furniture accessory.
If you have room in your office, an arm chair would be a nice furniture addition. Or how about a recliner?  It would also help create a personal atmosphere in what might otherwise be a "stuffy" or cold environment. These pieces create a comfortable and inviting environment. If your desk and all of your other office furniture is dark, then pick a chair with a pop of color to brighten the area.
No matter how long you have been in the same office, you can make the space feel new and exciting by adding just a simple piece of furniture. Keep the necessities that the company provides and mandates, but add a little something that you like to express your individuality. You will warm up to your work environment and your office will be a warmer place because of the personal touch your furniture piece has added.
Find unique new and gently used furniture pieces at Furniture Works at 402 Washington Street NE in downtown Olympia.  You can reach the store by calling 360-570-0165 or visit them online.