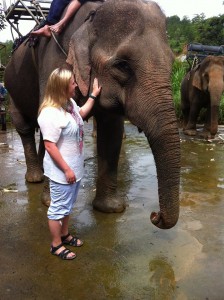 Buying a home doesn't have to be a scary, overwhelming process. Instead, as Allison Savin a broker at Olympia's Van Dorm Realty explains, "I never feel like I'm in the sales industry, and I never think of myself as a salesperson. I like to think of it as a treasure hunt or matchmaking. Instead of two people, it's matching the perfect home with the perfect person, couple, or family."
U.S. News and World Report recently explained that "as the millennial generation, also known as Generation Y, takes a greater role in the housing market, young people's preferences are starting to shape the way real estate business is done. The real estate portal Zillow predicts that millennials will overtake baby boomers as the generation purchasing the largest number of homes this year, making their preferences even more important…Dealing with these tech-savvy buyers has posed a challenge for the nation's real estate agents, who are considerably older than the home buying population they serve. A NAR survey of its members in 2012 found that only 3 percent of agents were under 30."
And this is where Savin shines. A Capital High School and University of Washington grad, Savin started working at Van Dorm Realty when she was just 16 years old. She spent summers and extracurricular hours as a receptionist and became a full-fledged broker two years ago at the age of 22.
Born and raised in the Steamboat Island neighborhood, Savin now gives back by volunteering with various educational clubs and groups as well as serving on the Board of Trustees for the Griffin School Foundation along with fellow Van Dorm brokers Catherine Haag and Diane Pust.
Professionally, Allison admits "I like working with everybody. I like the variety." She is comfortable with first time homebuyers, investment buyers, and properties at any price point. Like many in her field, she knows that the last few years have left potential buyers wary of future interest rate spikes but encourages the unsure to act now.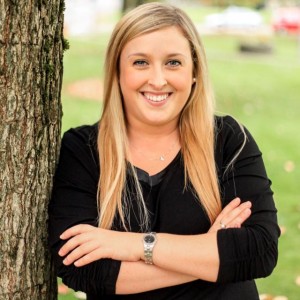 Because there are more buyers than available homes in our area, anyone considering selling their home should definitely take action. Savin admits that "the market is so hot! I never thought I'd be 24 with a thriving business like this!"
Interested clients can view her wealth of listings, advice, and research online here or through her Facebook page. There you can find photographs, learn tools of the trade, read 5-star customer reviews, and find details on upcoming Open Houses and property showings.
With reviewers claiming that "Allison is organized and extremely knowledgeable about the market. She is dedicated to selling your home (or helping you find your dream house!)" and "The most professional, organized, and helpful agent you will ever work with," it's easy to see that Savin is a rising star in her industry.
When Savin isn't showing homes, you can find her involved in many volunteer roles.  "I think one of the greatest things I can do with my time is give back to communities who have given so much to me," Savin describes. She is the community advisory chair for the Capital High School Marketing Program and also sits on the South Sound Council for Career and Technical Education classes. "In this role, we review curriculum framework before it's submitted to OSPI."
You can reach Allison via her cell phone at 360-556-5018 or through the Van Dorm Realty's West Olympia offices at 1530 Black Lake Boulevard SW. They are open seven days a week and someone is always on hand to answer questions or direct you to an available agent. The office number is 360-943-3800.