By Kathryn Millhorn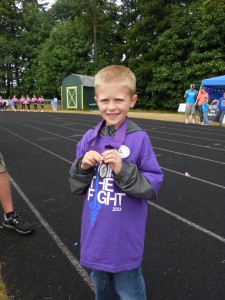 The National Cancer Institute estimates that "in 2015, an estimated 1,658,370 new cases of cancer will be diagnosed in the United States" and "approximately 39.6 percent of men and women will be diagnosed with cancer at some point during their lifetimes."
Such sobering statistics are scary, but a cancer diagnosis is not a death sentence. Research and scientific breakthroughs are ensuring that "the number of people living beyond a cancer diagnosis reached nearly 14.5 million in 2014 and is expected to rise to almost 19 million by 2024."
The annual Relay for Life is a simple, fun way anyone can support both survivors and continuing study. Begun by a Tacoma surgeon in 1985, it is a fundraising 24-hour walk for people of all ages. The American Cancer Society describes it as "a life-changing event that gives everyone in communities across the globe a chance to celebrate the lives of people who have battled cancer, remember loved ones lost, and fight back against the disease."
The event is nationwide but always contains three key elements: the Survivors Lap, the Luminaria Ceremony, and the Fight Back Ceremony. Shannon Zengel, Team Ambassador for the Relay for Life Thurston County, explains, "We can expect 350 cancer Survivors on the track to participate in the opening and Survivor Lap. Participants line the track and cheer the Survivors around the track. Our Survivors wear special purple shirts, and it is a moving sight to see a sea of purple shirts making their way around the track."
Beginning at 6:00 p.m. Friday June 26 and continuing until 6:00 p.m. Saturday June 27, the Relay for Life Thurston County will take place on the Timberline High School track in Lacey.
Zengel and her team expect nearly 2,000 people to walk during the 24-hour event with a goal to make $350,000 for the American Cancer Society and "educate the community about the programs and services offered by the American Cancer Society to support cancer patients and their families."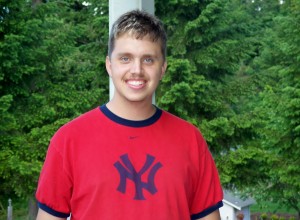 Active teams include Team Cameron Forever who started participating with the Relay in 2012 and have raised more than $75000 to date, and Team Tough Guy starring 6-year-old cancer survivor Peyton and his 4-year-old brother Devin.
Team Cameron Forever honors the life and legacy of Cameron Philamalee, a young Timberline High School grad who passed away only 2 weeks after his diagnosis. According to his mother Tami, "Our team consists this year of 27 members of family and friends. All of us have been touched by cancer in some way and we want to all see an end to cancer soon." This year alone, their group has raised almost $50,000 through flower, jewelry, and storage unit sales (think Storage Wars) as well as an annual dinner and auction.
Tami is proud to walk both in memory of her son and to spread the word about testicular cancer. As she explains, "Did you know that 50% of the men who get testicular cancer are between the ages of 15 to 35? I didn't know this either until after Cameron passed away. It is for this reason why we Relay. It is the last thing that we can do for Cameron while trying to put an end to cancer once and for all and to try to cure or save another young man from this terrible disease."
Team Tough Guy is another family team, including the namesake Tough Guy Peyton Sheaffer. At only 6, he's a cancer survivor who walks to help others continue the fight. Peyton was diagnosed with rhabdomyocarcoma, a soft tissue cancer, at the age of 2.
Peyton's mom Brandy shares that "although he was very young, he took it like a champ. With every treatment he claimed the name Tough Guy. Kids are so resilient and have so much to teach us about life. When Peyton was 3, we decided we were ready to create a Relay for Life team and raise money so that we can put an end to cancer forever. We relay for hope – hope that one day no family or person, especially a young child, ever has to endure the pain that cancer causes. We are excited to participate in our third Relay event and celebrate Peyton being 3 1/2 years cancer free!"
Team Tough Guy has grown over the past years to now include Peyton's little brother Devin, now 4. They walk to teach, inspire, and generally charm the socks off everyone they meet.
As of 2014, the Relay for Life of Thurston County crossed the $5,000,000 donation mark. Those donations profoundly change lives across our region.
Registration is available online at www.relayforlifeofthurston.org. To date, more than $200,000 has already been raised for this month's event. Cancer survivors wanting to participate should pre-register online as well to expedite check-in at the Survivor Hospitality Tent. Sign up or simply donate to help your family, neighbors, and community beat cancer for good.
Questions can be directed to Corri Lewis at corri.lewis@cancer.org or by calling 253-207-5165.