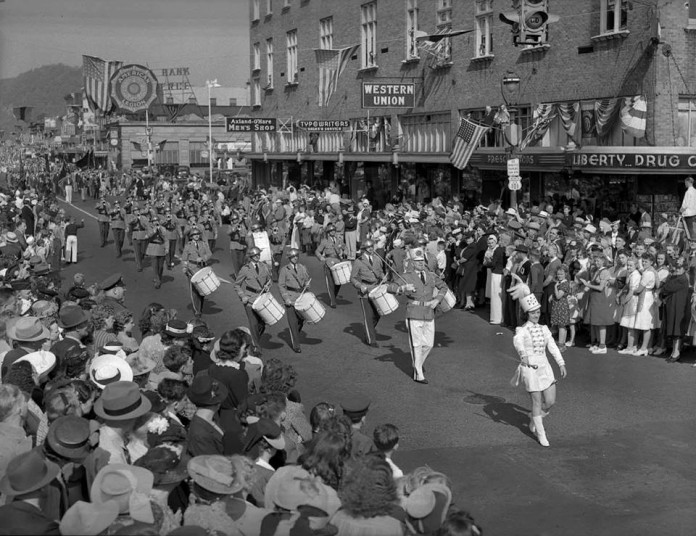 By Chelsea Royer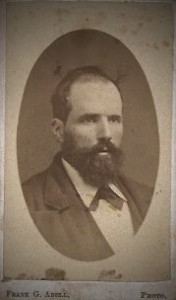 Why road trip to Aberdeen? Often when out of town, the people I speak to aren't sure where Aberdeen is. More often, people know it as the town they pass through on their way to the Pacific Ocean. In the effort to make it through traffic and reach their destination, most travelers simply bypass the town without becoming aware of what Aberdeen has to offer.
Aberdeen has been working on that. After severe economy strikes, Aberdeen is seeking to rebuild and restore the fascinating aspects of their community. One way of doing that, is by celebrating and promoting the rich history Aberdeen is founded on. Long before hatching Nirvana, Aberdeen was an incredibly wealthy and vibrant community, full of logging, brothels, cigar stores, and luxury shopping centers. (If you want to tour Kurt Cobain's memorable stopping points in town, click here.) Remembering what it was, Aberdeen realizes what it could be and is today.
Last year, the City of Aberdeen celebrated its first annual Founders' Day. A community member dressed up as Sam Benn, representing an original founder of the city to proudly host the events. This historical figure wore the original hipster-style beard, surrounded by a community of loggers. That's right – Aberdeen wore it first! The Sam Benn family is still alive today under the Brasfield name. These descendants attended the ceremonies of Founders' Day last year and will be returning this year, bringing with them a family chili recipe that has been passed down for generations.
The City of Aberdeen has endured through many difficulties – the most recent of which include severe flooding and mudslides. Yet the community continues to band together more cohesively with each trial, determined to show off the pride they have for their town and each other. A parade seemed the most logical way to do this, and surrounding the big event, is a murder mystery themed dinner and interactive theatre (inspired by local history), a street dance and beer garden, as well as vendors and performances by local community groups.
Jamie Judkins, one of the original planning members, explains, "Aberdeen isn't what people say it is. We have a lot of great history to share as well as great people and it needs to be shown to everyone." When brainstorming, Jamie realized Aberdeen was incredibly low on the list for local events. With Westport and Ocean Shores continually hosting parades and festivals, she recognized the need for Aberdeen to host. "Hosting events is a way of bringing back pride. So far it's working and the city supports us. I like helping Aberdeen learn to become what it once was." The two-day celebration of community and history was full of fun last year, but this year, the planners are taking it up another notch.
The event will be incredibly family friendly with a climbing wall, a dunk tank, motorbike games, and street vendors. Karen Rowe, yet another planner in this event, is hoping to pack the town. "We have such a historical presence and the events are a great way for people to support local businesses and see unique history. We would love for people to come and experience our town and how great it is, how nice people are, and how we pull together. We have a history that is fun, crazy, sometimes sadistic yet somehow positive," Karen laughs. "We have many awesome and famous people who come from Aberdeen, as can be seen from the stars placed in our downtown sidewalks."
If you are looking for something to do this weekend, why not visit Aberdeen? Have a date night and solve the historically inspired murder mystery over dinner and cocktails. Come watch the parade, enjoy local performances and vendors before dancing the night away with local musicians and a craft beer. You may discover a hidden gem in downtown worth returning to visit again.
Find complete event details here.
June 26 – Founders' Day Dinner and Mystery Theatre at 6:30 p.m.
111 E 3rd St in Aberdeen
Cost is $30 per person
Tickets may be purchased at City Center Drug, The Tap Room, GH Wine Sellers, and Aberdeen Museum.
June 27
Parade begins at 11:00 a.m. on Market St.
Vendors and performances start at 12:00 p.m.
Street dance and beer garden 6:00 p.m. – 10:00 p.m.