By Grant Clark

Sue Spooner initially scoffed at the comment, figuring the messenger was simply misinformed.
Yes, Sue and husband Tim have been part of the racing fabric at Emerald Downs since the Auburn oval first opened in 1996. In fact, you'd be hard pressed to find anyone who has visited the track more than once who does not recognize the couple's red and white silks with a single strawberry centered on the back – but there was no way what she just heard was correct.
"At the start of the season," said Sue Spooner, a life-long resident of Olympia who has owned thoroughbreds with her husband for more than 30 years, "someone came up to me and said we were second on the track's all-time wins list for owners. I told them that couldn't be true. We've been very fortunate at Emerald Downs, but second?"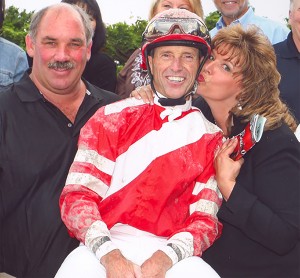 Sue was then handed the track's seasonal media guide, which features all sorts of stats from the track's near two decades of existence.
There, sandwiched between former track President Ron Crockett's 245 victories and the 155 wins registered by Jerre Paxton's Northwest Farms, was Tim and Sue Spooner – second all-time among owners with 165 triumphs.
"I had no idea we had that many," Sue said. "I was really surprised by that. Winning is always nice. It's actually very nice, but it's certainly not the main reason you get into this business."
Escapism was the original driving factor for the Spooners as they also own Spooner Berry Farms, growing strawberries, among a host of other berries, which are sold at 12 outlets throughout the state.
"Tim's a farmer. He's a farmer 24/7," Sue said. "So, we thought this was a great way to get his mind off the farm for a while. I just thought it would be a nice hobby for him."
Married in 1980, the Spooners frequently made the drive up to Renton to take in a night of racing at the now defunct Longacres.
In the summer of 1984, two years after opening their first strawberry stand, the couple's interest in becoming thoroughbred owners was no longer a pipe dream.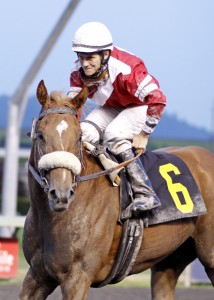 "We had this neighbor at the time who trained horses at Longacres," Tim said. "Every time we would talk to him he'd mentioned owning a horse. We asked him how much it would cost during one conversation, and thought it was a pretty reasonable price so we decided to do it."
Tim wavers on whether they forked over $600 or $800 to own a 3-year-old named Natoric, but either way it was quite the deal, and helped turn a casual pastime into a 30-year passion.
They were no longer spectators, throwing down a couple bucks here and there after quickly handicapping the Daily Racing Form prior to post time. From that purchase on they were far more engaged on what occurred on the track.
"We were hooked after the first time we raced him," Sue said. "Ever since then we have been actively involved as owners. We absolutely love it. One of the best things as owners is being able to go out in the mornings and watch your horses train. There's nothing like it."
The Spooners raced horses at Longacres until the track closed in 1992. For the next four years, they bounced around Yakima Meadows, Portland Meadows and Northern California before moving their barn full time to Auburn with the opening of Emerald Downs.
"We thought, or at least hoped, another track would open once Longacres closed," Sue said. "When Emerald Downs opened it was the best thing for us. This is our home and it allows us the chance to always be able to watch when we have a horse running. It's something to look forward to."
The Spooners posted 12 victories in 2000 – tied for the most wins that season for owners – and have constantly finished among the leading owners since, making a personal-best 19 trips to the winner's circle in 2005 and registering $217,484 in earnings that season.
The lion's share of the earnings that year came from an unlikely source as it was in the 2005 Emerald Downs season where the Spooners enjoyed their greatest success with a filly named Halonator.
Claimed by the Spooners for $4,000, Halonator would become a fan favorite after producing one of the most impressive runs in state history.
As a 4-year-old, the mare reeled off eight consecutive victories, climbing up the claiming ranks and capping her 2005 campaign with a victory in the $50,000 Belle Roberts – the local seasonal championship for older fillies and mares.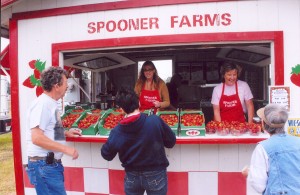 The Belle Roberts win gave the Spooners their second local stakes victory – with the first coming in the 2001 Chinook Pass Owner's Handicap with $100,000-earner April Surprise – and broke the state record for consecutive wins set by Solda Holme's in 1991 at Longacres.
Halonator made it nine straight by winning her 2006 debut before eventually being retired four races later.
"She may not have been the most talented horse we've ever owner," Sue said, "but she was our greatest thrill."
Over the following decade the Spooners, who are third among owners on the track's career earnings list with more than $1.9 million, continued to find success both on and off the racetrack.
They finished third in earnings ($150,930) and fourth in wins (nine) last season; won three races in a single day in 2010 and added breeders to their resume eight years ago.
"It's hard to believe Emerald Downs has been open for 20 years," said Sue, who was presented the 2013 WHBPA/WTBOA Special Recognition Award for her willingness to serve and continued dedication to Washington thoroughbred racing. "The industry has really given us so much."