By Gail Wood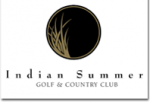 For Jamie Bautista and Ty Gentry, it's a been there, done that moment.
Despite their youthfulness – Bautista is a sophomore at Olympia High School and Ty Gentry is a junior at Tumwater High School – they're veterans when it comes to qualifying for state.
Both placed at state last year. Bautista, the district singles champ the past two years, took sixth at the 4A state tournament. Gentry won the 2A state title and is looking to repeat.
Bautista's winning formula is simple. He's intense. He doesn't take points off.
"Jamie is really focused," said Denny Bailey, Olympia's boys tennis coach. "He wants every point. When he's done with a point, he wants the next one. For a younger player, he's got as much focus as I've seen in anybody."
Bautista is both a power player and a finesse player. He can stand on the baseline, blasting forehands and backhands and he can charge the net, slipping in a game-winning drop shot.
"He has it all," Bailey said.
Sometimes repeating as a state champ can be harder because of the pressure of expectations. But Gentry isn't easily rattled.
"He doesn't seem to be rattled at all," said James Click, Tumwater's head coach. "He just prepares. He's played in so many tournaments. This state tournament is just another tournament."
Gentry's experience in big matches gives him an edge.
"Ty is a great athlete and he's a great competitor," Click said.
Olympia, with four players qualifying for state, has a good chance at placing high again after taking second last year at state. Besides Bautista, Ryan Adams also advanced in singles. In doubles, Kyle Wooten and Will Berghoff are both going and are also likely placers.
In the first round, Adams, a junior, faces Colton Reed of Mountain View. Adams beat him last fall.
"Ryan has a real steady game," Bailey said. "He's Mr. Precision."
As a freshman, Bailey said Adams was about 5'2″. Now 5'8″, Adams has added some pop to his game.
"He's steady," Bailey said. "He can handle anybody's heat."
Wooten and Berghoff are no strangers to the state tournament. This is their third trip to state and they placed fifth last year.
"They've very dedicated," Bailey said. "They've been good hitters. They can hit it hard and serve it hard. They're great volliers."
Tumwater, which tied Chehalis for the league title, advances three to the boys 2A state tournament. Besides Gentry, Devin Reich and Cole Holbrook advance in doubles. It's the first trip to state for Reich and Holbrook, who are juniors.
They played singles in a few matches this season, but they played mostly doubles. It's Reich's first year of playing doubles and he had to adjust. He said the key to playing good doubles is simple.
"Be aggressive," Reich said. "Attack the net and don't get down on yourself."
Communication with your partner is also key.
"In doubles you always want to attack the net," Reich said.
Holbrook has been playing doubles for three years now. There's a strategy difference in playing singles and doubles.
"I'm still getting it," Holbrook said. "Before, I liked the baseline more. I've learned to love the net."
The state tournament is the moment they've been working toward all year. Getting to state isn't easy. But Click said the trip back to state for a second time might be more likely.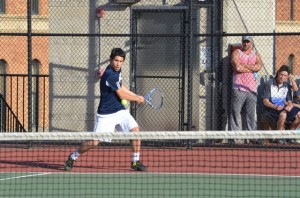 "It's not easy to get to state any time," Click said. "Once you've been there it seems like the next attempt to get there is a little bit, I don't want to say easier. It's predictable. You know the journey. It seems like I've had kids who went to state when they were younger and are able to return just because they're motivated to practice."
Gentry is certainly someone who is willing to put in the practice. He plays year around and doubles up during the winter when he plays basketball for the T-Birds.
Click said Gentry is especially good at adjusting his game according to his opponent. Gentry can blast game winners from the baseline, or he can hit them from the net.
"Ty is fun to watch because he can do anything," Click said. "A lot of times it depends on who he's playing. He'll kind of morph into a different kind of game. I think he loves to crank it from the baseline. He can really hit hard."
And he's got that knack for delivering that ace serve.
"He's got a great serve," Click said. "He's got different serves. He's got a spin serve and kick serve and a flat serve."
Gentry is hoping it all adds up to another state title.
Here's a list of the Thurston County area boys and girls state qualifiers.
Girls
4A – singles: Angela Schuster, Timberline; Sydney Pham, Olympia; doubles: Tiffany Barker-Audrey Berghoff, Olympia.
3A – singles: Ainsley Winterround, North Thurston; doubles: Alexis Gjurasic-Annie Jia, Capital.
2A – singles: Laina Boughal, Tumwater.
1A – doubles: Erin Engebreth-Natalie Hall, Tenino.
Boys
4A – singles: Jamie Bautista, Ryan Adams, Olympia. Doubles: Kyle Wooten-Will Berghoff, Olympia.
3A – doubles: Travis Miller-Ranjan Sharangpani, Capital; Josh Brick-Joonick Ahn, North Thurston, Michael Campbell-Thomas Sui, North Thurston.
2A – singles: Ty Gentry, Tumwater; doubles: Devin Reich-Cole Holbrook, Tumwater.