By Gail Wood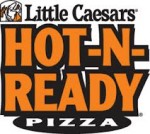 The desire to push harder in practice is always linked to performance.
Both Richard Hull and Kiirsten Flynn, longtime coaches with Olympia Area Rowing, saw that gumption in their teams rowing at the recent Northwest Youth Championships.
As a result, two OAR teams – the boys four-man lightweight boat and the girls dual boat – have qualified for the USRowing Youth National Championships that will be in Sarasota, Florida, on June 12-14.
Hull saw the potential in the boys boat early on.
"They've shown flashes of brilliance all season," Hull said. "They had a great season in the fall and they worked hard over the winter."
The boys four-man lightweight shell, which is made of up Nick Taylor, Jeremy Sawyer, Ian Flynn-Thomas and Jack Gerhard with Madeline Cope at coxswain, went out strong in the 2,000-meter race and pulled away to win by four seconds. The girls dual boat, which includes Savannah Inglin and Willa Jeffers, came from behind to win.
Flynn was impressed with the comeback win keyed by their all-out sprint at the finish.
"They were competing against huge clubs in Seattle," Flynn said. "Those teams have a huge base to draw from. For our team to get as far as they have is pretty wonderful."
In preparation for nationals, both teams are now training seven days a week, usually rowing three-hour workouts on Budd Bay. Inglin, a junior at Olympia High School, doesn't mind the extra workouts. She even looks forward to the Wednesday morning workouts before school that go from 6:30 a.m. to 8:00 a.m.
"I love being outside," Inglin said as she looked at the picturesque Budd Bay before a recent practice. "I like being out on the water."
Inglin got involved in rowing three years ago in the spring of her eighth grade year. Unlike her sister, Inglin was hooked from the start.
"My sister started rowing her sophomore year," Inglin said. "She ended up not enjoying it. I did. I stuck with it because I really enjoyed it."
Inglin, who played basketball when she was younger, now rows year around. Her ambition is to one day row in college on a rowing scholarship.
"That's the dream," she said.
Gerhard, a sophomore at Capital High School, is drawn to rowing because of its competitive edge. He rows year around, as well.
"For me, it's really competitive," Gerhard said when asked what he likes about rowing. "I'm really competitive. This is a good way to do that."
Workouts are strenuous and they'll usually row between 10 and 15 miles in their 3-hour workout. One of the risks is catching an oar in the water, which is equivalent to slamming on the breaks. It's called "crabbing."
"I have caught a lot of crabs," Gerhard said with a smile. "But I have not caught what we call an ejector crab."
Hull has been impressed with the fortitude of the boys team and their ability to push through fatigue.
"To have a boat go as fast as they did, they have to have the conditioning," said Hull, who grew up in England and rowed for the University of Oxford. "They have to have the power. They have to be rowing well. Then they have to have the will to win."
Fatigue is a foe. "The mental fortitude to really attack a race key, when the brain is trying to trick the body to close down, they have to have the will to push through," Hull said.
Helping with that push is the coxswain. Cope, who joined OAR last year, has handled that role well.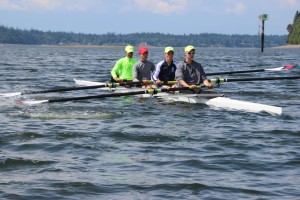 "She is the ultimate motivator," Hull said. "Maddy has done a fantastic job. We saw some video of the race and it was spectacular."
Jeffers, a sophomore at Avanti High School in Olympia, began rowing last summer and has caught on to the sport quickly. She enjoys the challenge, the people and the beauty of rowing.
"I like the people a lot," Jeffers said. "The coaching is top notch. They are amazing. It's beautiful to be on the water every day and I like the competition factor."
She said the challenge is being able to push through the fatigue of a race.
"It's really a mind game," Jeffers said. "You have to be mentally stronger than the other team."
Now that they're headed to nationals, they're going to have go even faster. It's a challenge they look forward to.
"It's going to be the top boats in the nation," Hull said. "Many of them will row in college or on a national team. It's the best of the best. There's no slow boats there."