By Lauren Fraiser, Capital High School Intern to ThurstonTalk.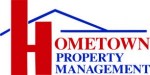 As many parents know well, high school students like to argue. But most don't do it as well as Capital High School's debate team. This year, the group have argued topics ranging from genetically modified foods, to the use of private prisons. As a competitor on the team, I've been able to dive in and gain a wealth of knowledge about important issues I normally wouldn't know anything about. Junior Caralina Casperson explains, "I have developed the ability to see both sides of the issue and stray away from the polarized politics we live with today."
Competitors obtain a variety of skills, such as thinking on their feet, public speaking, researching, and backing up their arguments with evidence, all of which are helpful not only in school but to prepare students for careers. Freshman Holly McCormick says, "Debate has helped me with speaking ability, delivery, and communicating ideas."
"Debate also got me interested in politics," Casperson adds. "It has prepared me for a real career outside of high school."
Debate is not only a great learning experience, it's also a fun and exciting activity. After all the hard work of writing cases, running practice rounds, and anticipating arguments from opponents, students get to show off their skills at tournaments. Held across the state on Fridays and Saturdays, competitors sacrifice their weekends to compete . But to us, it's worth it.
Students can compete in a variety of different events, ranging from speech, to acting, and of course debate. There are two types that Capital's team specializes in: philosophy-based Lincoln-Douglas debate, and Public Forum, where debaters work as partners. A new topic comes out every month for Public Forum, and every other month for Lincoln-Douglas. In that small amount of time, competitors become experts on their topic and are able to articulate their arguments as well as anticipate their opponents. They have to argue both sides of the debate and convince a judge to vote for them.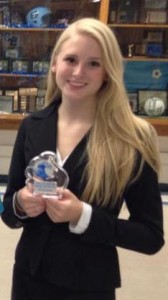 Capital's team has had a remarkable season, with both personal and team victories. McCormick's highlight from the year was when she received first place in her first tournament competing in Lincoln-Douglas. Casperson cites the time she was named "Best Speaker" at the Tahoma Tournament along with her and her partner's tie for first place with another of Capital's teams. "It qualified us for state!" she proudly explains. It also brought home a first place Sweepstakes award for CHS.
After a successful regular season, the team was also named the Academic State Champions.  This award recognizes that Capital has the highest average GPA of any other 3A team in the state. This year, CHS was able to attend the Stanford Debate Tournament, giving us the ability to experience different types of competition. We learned a lot over the three day tournament, and it helped to prepare us for the tough competition ahead at the National Qualifying Tournament, and State.
The hard work paid off. The weekend of March 20 and 21, several debaters competed in the State Tournament. Senior Tate Adams won second in extemporaneous speaking, a current events speech where students only have 30 minutes to prepare. He was also a quarterfinalist in Public Forum Debate along with his partner Max Powers. Junior Julian Scott was an octafinalist in Lincoln-Douglas, and Caralina Casperson and her partner Alex Yantis were quarterfinalists as well.
They also won a Sweepstakes award in Public Forum debate.  This means the Capital team had the second highest total number of points in the competition. It was a great way to finish up a season filled with hard work, wins, losses, and a whole lot of dedication and tournament food.
But these debaters aren't done yet. This year, Powers and Adams are headed to Nationals held in Dallas this June, competing in Public Forum. Casperson will also attend, competing in World Schools Debate against some of the best teams from around the country.
While we all want to win, Capital's team also shares a strong bond.  At the end of the day, or long tournament, we're a team first, not a group of individual debaters. We help each other with cases and share any knowledge or evidence we have on the topics.
McCormick shares, "People in our club and from our school are super cool. Everyone is there to win and people appreciate and respect (that) competitiveness." The team is very close knit, supporting teammates through both wins and losses. "The friendships that I've created with my teammates, specifically my debate partner Alex, are ones that I hold near and dear to my heart," Casperson adds. "They're my second family."
Over the course of the season, I, along with my teammates, have learned valuable skills and lessons I know will transfer to school and beyond. But even more than that, I've spent this season with a group of great friends and debaters that cheer each other on no matter what.
If you're interested in being persuaded by this talented team, or want to see more of what debate really is, Capital debate is planning to host a public demonstration debate on May 26 at 7:00 p.m. Entry fee is $5 for adults and $3 for students.  Two teams will compete, and you, the audience will get to decide who wins. It's a great way to get informed on a topic, see the team in action, and to support Capital debate.