By Douglas Scott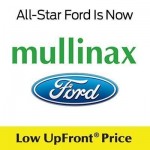 Tucked away in the Bald Hills of the western slopes of the Cascade Mountains, one of the few rock climbing locations in the region sits quietly on Weyerhaeuser land. In the summer sun, only a handful of hikers and climbers make their way to this little known area, taking in views of Olympia, the Olympic Mountain Range, Puget Sound and Mount Rainier. The location, know as Fossil Rock near Yelm, should be a sought-after destination for locals hikers, rock climbers and those looking for an impressive view of the region, with minimal effort.
Most who venture up to Fossil Rock for the first time wonder why they haven't been there before, as the views, hike and rock formations make it one of the more unique hiking destinations in Thurston County. The main reason few have heard of or explored Fossil Rock is that it is located on Weyerhaeuser land, making it inaccessible at times for those hoping to explore one of the views from this rocky cliff in the South Sound. Yet, despite the lack of popularity of this amazing region, it has been known by locals as one of the best hikes and rock climbing destinations around.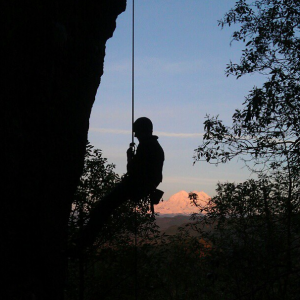 Sitting at 1000 feet above sea level, the approach to Fossil Rock can be difficult for those not used to walking along old logging roads, or finding a trail through a forest. Yet, the discoveries that await those who make the trek to this little known Yelm destination are rewarded with one of the best experiences around. Near the shadow of Mount Rainier, climbers, hikers and those looking to explore Thurston County get a chance to partake in a variety of outdoor activities, all in one location.
Fossil Rock can be accessed with a Weyerhaeuser permit for permission to travel on their land. While the area may occasionally be closed due to logging, Fossil Rock is a location that will make you fall in love with nature and want to explore more under-developed areas around the Pacific Northwest. The trail to Fossil Rock is like many areas around the region, leading those on a trek through clearcuts, madrona filled forests, and regrowth before arriving at a cliff formed by ancient lava flows from Mount Rainier. Jutting up hundreds of feet, the rocks that make up Fossil Rock are perfect for all levels of climbers, from beginners on boulders to experts with ropes.
For hikers, Fossil Rock gives incredible views of the south Puget Sound, highlighted by the stunning views of Mount Rainier. Standing on top of Fossil Rock, Mount Rainier poses perfectly over the timber harvest valleys below, giving a glimpse of the past, present and future of wilderness in the region. There are two trail options once you are near Fossil Rock, with awesome names of the Jungle Trail and the Savannah Trail. Those looking to get on top of the rocks should follow the Savannah Trail, which takes you up to the summit without having to do any climbing. With around 6 miles of hiking round trip from the parking area far below, the ever expanding views make the effort to get here worthwhile.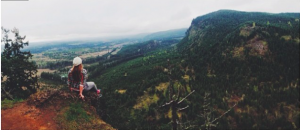 For rock climbers, Fossil Rock is an oasis away from the popular, well-known and crowded climbing locations off of Interstate 90's Exit 38. Traditional climbing purists may not be fans of the few remaining bolts on some of the more difficult routes, but the majority of climbers who have been on the rocks of Fossil Rock know it is an underrated region for those looking to get into the sport of rock climbing.
Fossil Rock does have a few climbing routes that have artificial holds, as well as manufactured routes, but those are few and far between. In fact, Fossil Rock has over 70 routes for climbers to attempt, ranging in scale from 5.7 to 5.12, as well as some great bouldering. To get to the best climbing, follow the Jungle Trail from the grassy area that used to be a parking lot. From here, the trail darts into the forest before leading to the more popular climbing areas, known as the Battle of the Bulge and Boyle Bobbins Wall.
Whether you are hiking or climbing, Fossil Rock is a great destination for a day hike. However, be aware that poison oak and tics can be a problem for those going off trail, and knowledge of how to deal with each is recommended. Because Fossil Rock is on private land owned by Weyerhaeuser, a permit is needed. Also be aware that because this is an actively logged area, directions, access and parking can change. For the best updates, stop by Warehouse Rock Gym in Olympia and they can ensure you get there with no problems.