Submitted by Adopt-A-Pet of Shelton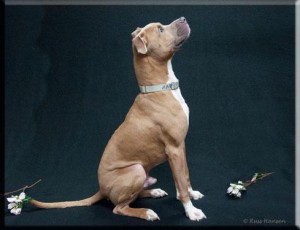 This sweetheart is Nelson, a male Boxer mix.  He loves to work for treats and knows many commands. Nelson is a healthy young boy who loves to romp and play as well as accompany you on long walks or play time in the back yard. He would do OK with older kids but smaller kids would not be appropriate because of Nelson's size and level of energy.
Nelson has lived with other dogs and gets along well with dogs his size but does not have an appreciation for the small dogs. He would do well either by himself or living with a buddy dog with his same level of energy and size. We do not know how he would do with a cat in the family. A secure fenced yard is a must for this inquisitive boy.
We have lots of great dogs and always need volunteers to help them.  Visit our website at www.adoptapet-wa.org or contact Adopt-A-Pet, on Jensen Road in Shelton, at www.adoptapet-wa.org or contact us at thedoghouse3091@hotmail.com or (360) 432-3091.