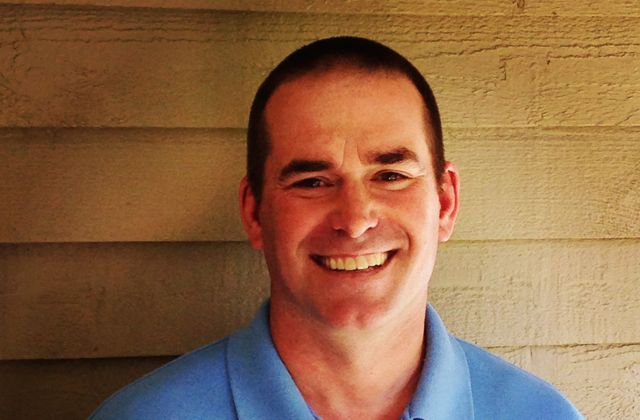 Boggs Inspection Services helps homeowners when buying, selling or simply investigating the status of their home. Founded by Dwayne Boggs, the team has grown steadily in the South Sound over the last ten years and today boasts four inspectors. Office manager Heather Rowell keeps them all in line.
The most recent member of the team is inspector Bill Ryan. Bill was born and raised in Olympia and has deep family roots in our community. The Capital High School grad began his career below the waters of the Puget Sound and Pacific Ocean as a commercial shellfish diver, working from Olympia up to southeast Alaska.
As the fisheries industry slowed, he looked to move on, exploring a hobby he'd always loved, aiming to make it a career – cooking. He had no formal training or experience, but knew from his days cooking at home that it was something he was passionate about. "As kids, we would go to Gardners Restaurant for really special occasions and I always loved it there," Ryan shares. With no credentials to back him up, he simply approached then owners, Leon and Jane, and asked if he could wash dishes for them while watching the cooks work. The owners agreed.
"I'm a hands-on person," shares Ryan. "I like to see things done and can pick them up quickly." The owners noticed his quick learning and when their sous chef left, they offered Ryan the job. "I loved the family atmosphere, the low turnover, and the consistent quality," he explains. "It was there that I learned to deliver great customer service. If you do that, your customers will almost always go away happy."
During this time, he worked part-time for a general contractor. "The pay was great," shares Ryan, "and even though I loved to cook, when they offered me full-time I had to take the job."
He worked for 15 years in commercial and residential construction with his last seven as a foreman for long-time local builders, Kaufman Construction. Bill is well respected by his peers and many colleagues in the industry for his work ethic and honesty along with his knowledge of construction.
But, as happens to all of us, Ryan was getting older. "I just didn't want to carry a tool bag around any longer," he laughs. He knew Boggs Inspection Services owner Dwayne Boggs as they are both avid bird hunters and had met in a training group for their dogs. They struck up a friendship, began to hunt a bit together and about a year ago, Dwayne offered Ryan a job on his inspection team.
"I wasn't quite ready a year ago," says Ryan, "but I kept thinking about the position and knew that it was a good fit." Ryan shares that what he enjoys most is getting to know people and interacting with them. On a construction job site the opportunities were slim to meet and know people outside his small crew. The offer was still open from Boggs and Ryan jumped in with two feet.
"I attended the most thorough training for inspectors there is," he shares of the two-week intensive certification class he completed. But, just like cooking at Gardners, Ryan is learning "hands-on," watching the veteran inspectors, reading and engaging in continuing education.
"Home inspecting is fascinating," says Ryan. "You have this two to three hour window into someone's life during one of their biggest moments, buying a new house. Being involved in that and making an impact is really great." These small windows of time happen multiple times a day and Ryan loves meeting new people, being presented with new situations, every day.
"It's not monotonous, that's for sure," he laughs of a job where you never know what you may find in the attic or under the house. There are a wide variety of issues to explore during an inspection and Ryan's long experience in construction benefits him daily.
Ryan has come a long way since his days under the water and in the kitchen and is thrilled with his new career. "I'm excited to be a team member of a successful, local company. I look forward to being part of the business Dwayne has built based on excellent customer care, consistency and quality service, which is the foundation of this company."
Bill and his wife of 12 years, Jennifer, live in Olympia and spend their free time exploring the great outdoors of Washington and Idaho. And of course, bird hunting with his new colleague, Dwayne.
To learn more about what the Boggs Inspection Services team can do for you, visit them online or call 360-480-9602.