By Lynn West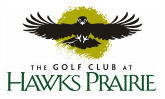 Charlie, our aging Golden Retriever, was the first member of our family to receive a gift basket when we moved to our neighborhood. It was laden with homemade treats no less, and our neighbors knew his name before they knew ours!
If we had any doubt about how dog friendly this community is we only had to witness Olympia's annual Pet Parade. Perhaps this canine sensitivity is what has drawn so many wonderful dog trainers to Thurston County.
Recently watching our children and grandchildren interacting with the three new puppies in their families made me curious about the various dog-training options offered locally. It goes without saying that our six-year old pup, Percy, could use some graduate classes too.
I met Emma Holly, co-owner of Happy Dog Institute, at a Puppy Class last week in Tumwater at Fluffy and Floyd Pet Supply. My son and daughter-in-law's new mixed breed puppy, Andy, was getting his graduation scarf and diploma. Emma has a natural and assured manner with both pups and owners.
Emma's bachelor's degree is from The Evergreen State College with an emphasis in Psychology and Animal Behavior, and her MSc is from the University of Edinburgh is in Animal Behavior and Welfare. She said, "The degrees are important, but the ability to work with socializing puppies and problem solving with older dogs is key." Dogs in her Basic Manners Class are often in their terrible teens and bark, pull on their leash, and are easily distracted.
Emma enjoys this challenge. She said, "My specialty is working with behavior problems, and dogs are often referred to me by veterinarians and kennels." She, like many of her fellow trainers, will do classes on site, in homes or out in the community. She brought a bit of the community into the class the night I was there with Andy. A bicyclist walked through the training area with his bike as the puppies played. It never fazed them. Emma simulates similar "real" situations in all her puppy classes.
Emma's partner in Happy Dog Institute, Heather Ringwood, specializes in agility training and works with Corrine Berg and Chris Soderstrom as a lead trainer at Fido's Farm. 
Chris Soderstrom, who purchased the property ten years ago, said, "Fido's Farm developed from a vision that everyone should have as much fun with dogs as I was having." The initial goal was an all-breed herding facility, but soon the plan expanded. As Corrine Berg told me, "We are like a village. More trainers joined and shared their expertise in finding 'fun and fitness at both ends of the leash.'" Chris added, "To this day Fido's Farm is an extensive community of wonderful dogs and people."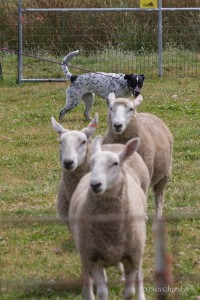 This unique community includes over a dozen trainers, boarding and grooming facilities and 100-acre working farm with 250 sheep. If you are interested in observing Fido's Farm in action, they host an Open House with stations for visitors to experience first hand the work of the farm. This year's Open House will be on July 11, so plan ahead.
Ursula Pettyjohn, founder of Lead Me On, grew up on a Bellevue homestead with ponies, chickens, doves, and, of course, dogs. She admits, "My dad indulged me!" After working in other fields, she found her way to Olympia eleven years ago, worked with trainers, attended seminars, and became Karen Pryor Academy Certified, CGC Training Certified, and has many specialty Therapy Dog certifications.
My daughter, son-in-law and their two sons have very busy schedules so when they brought Spencer, a small poodle puppy, into their family, they were attracted to Ursula's Modular Training Program. Dogs can start at any level and advance when they are ready. She offers three foundation classes: Puppy, Public, and Shaping and Targeting, each averaging about six dogs. Other training organizations have contacted Ursula about her model.
If you are walking around Capitol Lake, buying treats at a pet store, or shopping downtown, you may catch Ursula with dogs and owners in toe. She enjoys making the "public dog" a good citizen. Ursula's specialty is working with reactive dogs, (dogs who have bitten animals or people).   She limits that practice, so she can enjoy her work with service and therapy dogs as well as her classes. Ursula said, "I try to keep my prices low because people need help with their dogs, and I enjoy helping them."
Another long time trainer, September Mora at Dogs Love School, has written several books on the subject. She said, "Over the years, styles and methods have changed and become more humane. I consider myself a dog "listener."
Addison, the last puppy to arrive in the family, is currently under training by my daughter, son-in-law and their four young children. After getting to know these wonderful trainers, I wouldn't venture a recommendation. They will have a tough decision to make on which trainer is right for Addie.