By Sara Hollar, Olympia High School Intern to ThurstonTalk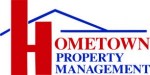 Capital Lakefair means different things to different people around Thurston County. For many it's a chance for fun rides and fair food. For others, the parade is the highlight of the Lakefair experience. But for the five young women who make up the royalty court, Lakefair means a whole year of representing their schools, and Thurston County, all over Washington State. And for their newly crowned queen, Madeline Poultridge, Capital Lakefair is an entirely unexpected blessing.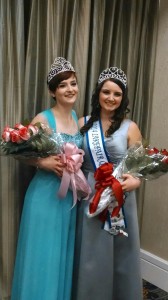 Lakefair royalty court is open to junior girls in high schools around Thurston County. Many times students compete with their own classmates to get the single nomination from their school. However, at Avanti High School, no one had applied for the upcoming Lakefair court this year.
Avanti, the Olympia School District alternative high school, is home to about 160 students. Avanti counselor Claire McGibbon needed a representative from the school and figured it would be a great opportunity for Madeline. She encouraged Madeline to complete the application and was initially met with some resistance. "I didn't think I looked like the kind of person who would do that," Madeline remembers. McGibbon reassured her that much of the Lakefair court experience was about public speaking and being an ambassador, with very little emphasis on looks. With her cheerful attitude and infectious sense of humor Madeline was perfect for the job. She was still skeptical but Madeline ultimately decided to try it out.
In order to apply for Capital Lakefair, Madeline had to prepare an essay and a speech. The writing was time-consuming and difficult, producing many drafts that didn't make the cut. But with McGibbon's help and writing sessions with the other Lakefair candidates, Madeline wrote something she was proud of.
Her essay centers on alternative education, a topic she is widely versed in having attended alternative schools all her life. It would be hard to find a stronger advocate of alternative education than Madeline. She knows first-hand the immense impact it can have on a person who thrives in that setting. For Madeline, being at Avanti isn't just learning in an environment different from a traditional school. It's about reaching outside her comfort zone.
"Going through the Lakefair process, I realize that there's so much more to it than just being 'sparkly.' If I hadn't gotten that extra support and that extra push from the faculty, I would have never done it," Madeline says. That leap of faith has paid off enormously, making Madeline the first student from Avanti ever to be on the Capital Lakefair royalty court, and first ever Lakefair queen from the school.
Writing her essay and speech may have been the most difficult part but Madeline faced other challenges, as well. While Lakefair royalty court is not a beauty pageant, there are rules about royalty candidates looking "presentable." With ever-changing hair colors, ranging from purple to green, and two nostril piercings, Madeline had to change some things about the way she looked.
"I had to dye my hair brown and when I'm doing events I have to take out my piercings. But it doesn't really reflect on me that I have to do that, it doesn't mean that how I look normally is bad. I just have to tell myself that it's a costume I have to put on for a certain audience. This way they'll listen to what I have to say. It's kind of a bummer but that's the way it's got to be and at least they're listening to me," Madeline says.
It's a good thing they're listening because Madeline has a lot to say. She jokes that whatever career she ends up in, it will be one where she can talk such as diplomacy or politics. In her free time, Madeline volunteers at the Dispute Resolution Center of Thurston County helping her develop diplomatic abilities. There's no doubt that the skills she's gaining as Lakefair queen will come in handy during future endeavors as well.
Madeline has a year full of exciting opportunities ahead of her during her reign as queen. In addition to attending events and parades around the area, Madeline and her princesses are doing work with service clubs like Rotary International and Kiwanis International. She is especially excited to work with children. As a babysitter and Cispus camp counselor, Madeline is well prepared to set a good example for Thurston County kids.
There may be one person more excited than Madeline about her new title as Capital Lakefair queen – her dad. Madeline says her entire family has been extremely supportive of her but her dad, Andrew Poultridge, is beside himself with joy. "I feel like if my dad could be Lakefair queen he would absolutely do it. He really wants to go in all the parades. He says he'll get a tiny electric scooter and go behind the float," laughs Madeline.
Madeline spends her precious little free time playing the cello and ukulele and doing aerial at The Aviary. She also enjoys all things involving hair and makeup, especially on her friends. And now as queen, Madeline has fun with the Lakefair princesses, shopping for matching outfits and going to events. She says that although the girls on the court are all very different, they get along fabulously.
A year ago, Madeline couldn't have predicted she'd be Capital Lakefair queen but now she's fully accepting of the surprising honor. She's ready to challenge herself as she represents Avanti and Thurston County. One of her top priorities is to be the kind of person kids can look up to and relate to. Madeline's kind nature, infectious laugh and poise prove that she's a well-qualified role model. And she's not afraid to be a little weird while she's at it.
"I was totally obsessed with princesses when I was little and I wore a tiara all the time but I wore a tiara with my brother's hand-me-downs. You can do that and still be a Lakefair queen. I'm excited to show the other weird little kids that wear swimming trunks over jeans that you can be the queen, no matter what you look like, or how weird you are. Queens come in all shapes in sizes," Madeline says.