By Gail Wood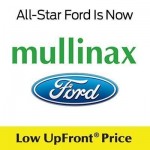 With pride, Mark Thibodeau can rattle off his son's accomplishments in the classroom, Boy Scouts and sports. With gratitude and appreciation, he can name the people who have helped his son along the way.
Accompanying every accomplishment, and there have been many in Lee Thibodeau's young life, there stands a teacher, Boy Scout leader, coach and pastor. For every achievement stands a supporter.
Lee's story is about achievement and about overcoming.
By the time Lee Thibodeau was 13, he was an Eagle Scout. Now, as a junior at Northwest Christian High School, he's a 4.0 student, never receiving a grade lower than a B since seventh grade. Last year in track, he qualified for state in the long jump.  He improved his personal best by three feet at the state meet to place ninth with a leap just under 20 feet.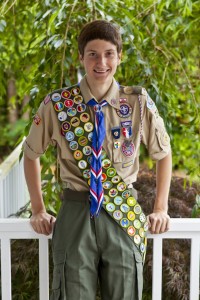 But to appreciate Lee's accomplishments you have to understand what he's overcome. He's autistic.
Mark thanks all the people that have helped his son. They include Kathie Ketchum, a teacher at Northwest Christian, and Mike Michaels, a track coach at the school. Then there's Paul Pierce, pastor at the Sleater-Kinney Road Baptist Church in Lacey, and there's Barry Kirk and Jan Skoropinski, former scout masters for Lee's Boy Scout troop.
"Although Lee's achievements are significant, the real heroes are the dedicated, caring mentors that stand behind our youth," Mark said.
When Lee first started the Boy Scouts, he struggled advancing in rank. His father said at the time he didn't know if Lee was going to be able to complete the requirements for First and Second Class Scout.
"He was having some difficulty," Mark said.
Now, five years later he's got straight As, is involved in two sports, has been inducted into the National Honor Society and is a mentor in Boy Scouts. He has almost earned 100 merit badges. Recently, Lee was among a delegation of Eagle Scouts at the state Capitol. He spoke in front of the state legislature, giving the annual report for the state.
When Mark thinks of his son speaking in front of the legislature, he can proudly smile. He's come so far. Ketchum remembers a shy Lee in her seventh grade English class, a young boy who would get frustrated with a test score of 95.
"He'd have a complete melt down," Ketchum said. "He was dealing with this perfectionist thing. Once he was able to get past that he was able to blossom."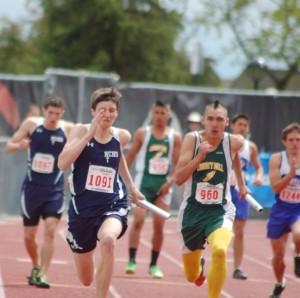 The difference, the development of who he is, Ketchum said has a lot to do with the way his teachers and classmates "encircled" him. "The students were very protective of him," Ketchum said.
Now, Lee's favorite subject is math, particularly calculus. "I like working with math," Lee said. "It's something I can do. It doesn't bother me." In math, there are absolutes – this equals this. In English, it's abstract. He's struggled with essays.
Lee's favorite class is yearbook. He's an editor and a photographer. "I enjoy it so much because I get to take pictures and that's one of the things I like to do," Lee said. "And it's just a lot of fun."
When Lee was asked if he liked going to Northwest Christian, he bubbled with excitement.
"I love it here," Lee said, smiling as he talked. "It's just such a very friendly atmosphere. I know the teachers really like me. All the people here are really nice. I've met some nice people. We do things together. It's really nice."
Besides the help Lee gets in school, there's the support at home from Lee's mother, Gail.
"For every hour my son spends with homework, my wife spends an equal amount of time helping him," Mark said. "Not teaching him, but keeping him organized, on schedule and quizzing him."
Sports, running cross country and turning out for track, have also helped Lee develop his social skills. The first time he turned out for track was in seventh grade.
"I thought I'd turn out in seventh grade because all my friends were turning out," Lee said.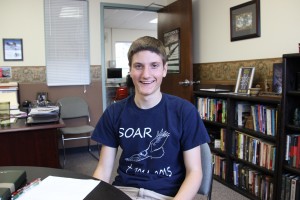 At first, he didn't know what event to do. But one day when a downpour cancelled the field events of a meet, he tried running the 100 meters. And, to his surprise, he finished third.
"Since then I've been sprinting," Lee said.
He's run the 200 meters in 23.8 seconds and the 400 in 53.4. Sports, and now his involvement with the yearbook, has helped him overcome his shyness.
"I feel like I'm much more social," Lee said. "Ever since I've joined the yearbook I've been less shy. I'm able to go up to people and know that I'm going to be okay. Because when you're in yearbook and you're at an event you have to be able to go out and take pictures of people and not feel bad. It's your job. If you want people to enjoy the yearbook you're going to have to get out and take the pictures."
Lee the achiever is now Lee the overcomer … and, to his delight, the picture taker.