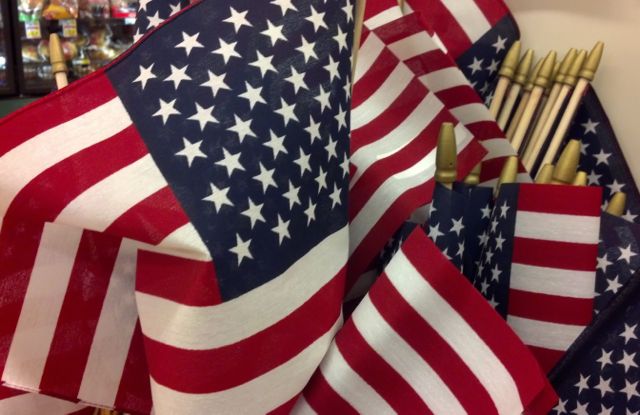 Submitted by the Washington State Department of Veterans Affairs
On February 24, 2015, the Washington State Department of Veterans Affairs was honored to receive a prestigious Abraham Lincoln Pillars of Excellence Award from the U.S. Department of Veterans Affairs.
VA Secretary Robert A. McDonald and National Association of State Directors of Veterans Affairs President and State Commissioner of the North Dakota Department of Veterans Affairs Lonnie Wangen presented the award to WDVA Director Alfie Alvarado-Ramos at a special Ceremony.
WDVA received the award in the category of Innovative State Programs with the Washington State Transition Model.
In May 2013, Governor lnslee signed Executive Order 13-01, Veteran Transition
Support, empowering the Washington State Department of Veterans Affairs and Washington State to establish innovative strategies to help rebuild Washington's economy, to return our veterans to full employment, and to help our veterans and their families effectively navigate the transition to civilian life.
The Executive Order directed the creation of the Washington State Military Transition Council and the Washington State Veteran Employee Resource Group. As a result of Military Transition Council's development of the Washington State Transition Map, the Pacific Mountain Workforce Developmental Council received a $5.6 Million Department of Labor National Emergency Grant Camo2Commerce to serve 900 exiting service members at Joint Base Lewis McChord. And, the Veteran Employee Resource Group has helped to increase newly state hired veterans by 40% over the last year.
"The incredible work that takes place between your WDVA and our JBLM, military, corporate, not for profit and Veterans Services Organization partners is a national best practice," said Alfie Alvarado-Ramos, WDVA director. "We have countless people who have broken through the silos and given of themselves and their organizations in order to take a community approach at a community issue, the successful transition our service members and their families."
The Washington State Transition Model is a true collaboration of government, business and non-profit organizations, each focused on their role in helping service members successfully transition from active duty.  Through the Military Transition Council, the Washington Department of Veterans Affairs, Employment Security Department, State Board for Community and Technical Colleges, and other county-level organizations began collaborating with Joint Base Lewis McChord with its Army Air Force Career and Alumni Program process. Together, they are creating an integrated solution to help service members become employed Washington State residents as a part of their transition to Veteran status.
In 2014, WDVA received two Pillars of Excellence Awards.  One in the category of Increasing Access to VA Benefits and Services with the WDVA/HCA Benefits Enhancement Program, and one in the category of Eliminating Veteran Homelessness by the end of 2015 with the Ending Veterans Homelessness in Washington State Program.
Visit WDVA online to learn more about the Military Transition Council: www.dva.wa.gov.