By Kathryn Millhorn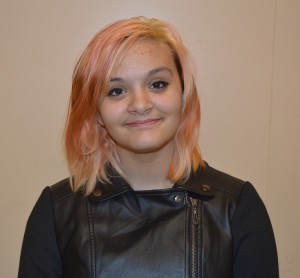 The Boys and Girls Club of America began in 1860 and strives to improve the lives of children through activities which "capture their interest, improve their behavior and increase their personal expectations and goals." In the 150 years since, they have grown to more than 4,000 Club locations serving nearly 4 million kids each year.
In our area, the Boys & Girls Clubs of Thurston County (BGCTC) began in 2001. From the humble beginning of 45 children meeting in the bus driver's lounge at Capitol High School, they now influence more than 2,300 kids each year. The four regional clubs within the organization are based in Lacey, Olympia, Rochester, and Tumwater.
2015 marks the second year in which the BGCTC held a 'Youth of the Year' event. One nominee from each regional club is celebrated at a showcase event for the organization. As BGCTC Marketing Coordinator Christine Hoffmann explains, "Each Club chooses a teenager who shows leadership, is within good academic standing, and is involved in the Club and their community in a positive way. Local Clubs recognize members ages 14 to 18 as 'Youth of the Month' winners and select a 'Youth of the Year,' who then participates in state competitions. State winners each receive a $1,000 scholarship and participate in regional competitions. Five regional winners each receive a $10,000 scholarship and compete on the national level. The National 'Youth of the Year' receives up to an additional $50,000 scholarship and is installed by the President of the United States."
At this year's event at South Puget Sound Community College on January 30, the four local nominees gave official speeches to an array of Club donors and supporters. This year's spotlight members are Mara Harris from Rochester, Emily Sharwark-Todd of Lacey, Natasha Brooks from the Tumwater Club, and Audrey Preti from Olympia.
Mara Harris is a senior at A. G. West Black Hills High School in Tumwater. She is proud that "I have been given so many extraordinary opportunities by the staff I now call family at the Boys & Girls Clubs which has helped prepare me for the real world. That alone has always given me the strength to strive to be the very best I can be and pursue my dream of working for the Boys & Girls Clubs of America."
Lacey leader Shellica Trevino remembers that nominee Emily Sharwark-Todd was shy when she first joined their branch. But now Chinook Middle School eighth-grader Sharwark-Todd shares that "the Club isn't just a place to hang out, it's a place where I can make an impact on the lives of kids, the same way the Club has impacted mine"
Tumwater branch attendee and A. G. West Black Hills High School senior Natasha Brooks, explains that "my mother signed my up to attend the Boys & Girls Clubs so she can work.  It turned out to be the best place to be. My favorite thing to do at the club when I was younger was hanging out with my friends and go outside. Nowadays I enjoy coming to the club and working. It is exciting to be a part of the youth of the year. I like to be a role model for all club kids; it makes me feel good knowing that others look up to me. The Boys & Girls Clubs has benefited me in many ways such as I become a better leader in my personal life, done better in school, and has prepared me for college."
Olympia's Audrey Preti joined the Boys & Girls Clubs for one simple reason. "One day I was bored and I needed to go somewhere. I heard about the Boys & Girls Clubs one time and asked my dad about it. He said yes and that was that." The visit paid off and now, as one of the year's nominees, the Black Hills High School senior explains that "becoming a role model has always been one of my biggest dreams. So when youth of the year came along I was so honored to finally make that dream come true."
At the end of the evening, Mara Harris was selected as the 2015 Youth of the Year. The celebratory press release cites her as "a true example of an extraordinary teenager in our community. As the Youth of the Year for Boys & Girls Clubs of Thurston County, Mara is among thousands of local youth across the country recognized by Boys & Girls Clubs of America (BGCA) for strong character and leadership skills and a willingness to give back to the community."
Questions about joining, donating to, or sponsoring the Boys & Girls Clubs of Thurston County can be directed through their website or by calling 360-956-0755. Notable Boys & Girls Clubs of America alum Denzel Washington sums it up simply, "It was a place not only just to play basketball or ping pong or something, but just to learn. I had great mentors.  It was a safe place. It was a place that made you feel important."
Considering Washington joined when he was six and now has more than 50 years of experience with the Club, I'd say he knows what he's talking about.