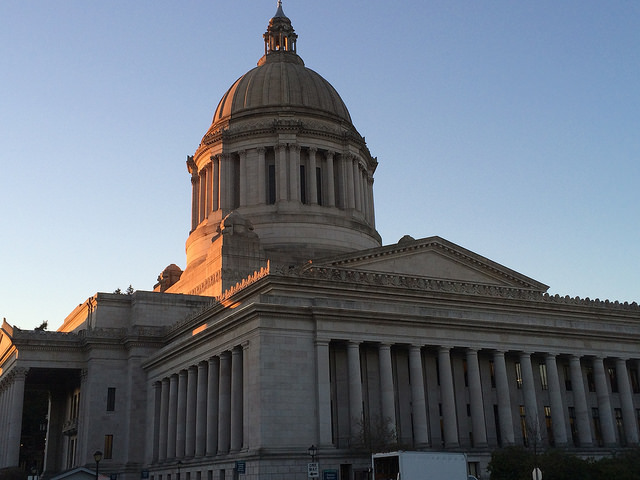 Submitted by Washington House Democrats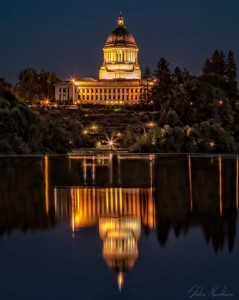 Residents of Olympia could one day take Sound Transit to work in Seattle, Tacoma, and other King and Pierce County cities. That day may be a little ways away, but Rep. Sam Hunt (D – Olympia) and Sen. Karen Fraser (D – Thurston County) want to set in motion a process that may bring this a little closer with their introduction of two companion bills that would put the decision to a vote.
House Bill 1921 and Senate Bill 5780 would allow voters in all or parts of Thurston County to vote on a ballot initiative to join the Regional Transit Authority (Sound Transit). More specifically, the legislation would allow for a public vote of counties, or portions of counties, west of the Cascades that are contiguous with Sound Transit boundaries to vote to join.
"The most important part of this bill is that it would allow residents of Thurston County to make their own decision about public transit in their community," Hunt said. "This puts the decision-making process in the voters' hands. It is clear that I-5 will not be able to bear Thurston County's continued growth, and joining Sound Transit would increase transportation options in our region and help remove vehicles from our overcrowded highways."
"The goal of this bill is to give local governments in northern Thurston County more transit options," Fraser said. "The voters would ultimately decide if they want to join a sub-area of Sound Transit, but in the meantime, we need to give the people and their local governments another option in order to help reduce traffic congestion and improve bus routes north from our region."
If passed by voters, the designated communities could begin raising revenue for Sound Transit projects in their area.
Rep. Chris Reykdal (D – Tumwater) has also signed on to Hunt's bill.
Both bills are awaiting public hearing in the House and Senate Transportation Committees.