Submitted by House Democratic Caucus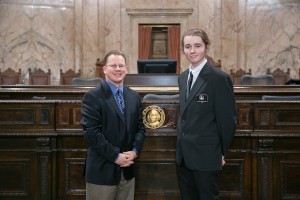 Espen Shackelford, a student at Olympia High school, served as a legislative page last week in the Washington State House of Representatives. Sponsored by Rep. Chris Reykdal (D-Tumwater), Espen is the son of Heather and David Shackelford of Olympia.
Espen took care of a variety of responsibilities while receiving a unique hands-on learning experience at the state capitol. Click here for more information about the House Page Program click here.