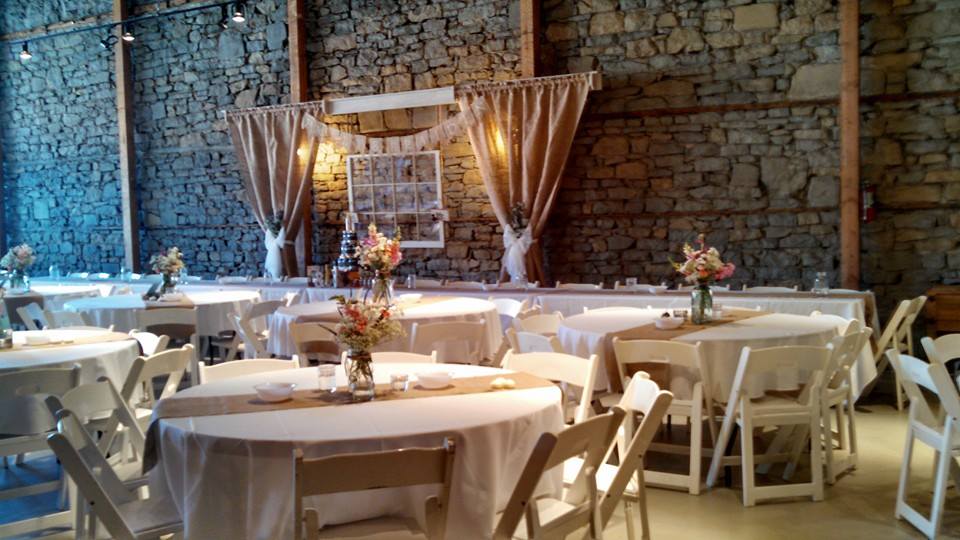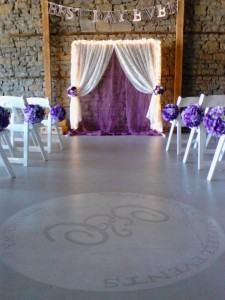 The history of the charming town of Tenino was what originally drew in Mary Adams. Following a 24-year career in the military, Adams moved to Tenino to retire. "I just love this town." Then when Adams first entered the historic Campbell and Campbell Mercantile Building her love deepened – for the town, people, and building.
Adams has converted the historic marketplace into a versatile space that can host a variety of events. The venue, now known as Campbell and Campbell Events hosts everything from special events, shows, classes and is even establishing several annual functions.
"It is simply a great place for events to happen," shares Adams. "The space is so versatile. The building is rustic yet can be transformed into an elegant venue or anything in between. Decorations can convert the space into almost any feeling desired. Alternatively, using the natural look of the building works just as well."
In less than a year, Campbell and Campbell Events has established several annual events and has hosted a diverse combination of special events, shows and classes.
Special Events
The 5,400 square foot building is an ideal spot for birthday parties, bridal showers, and weddings. The space includes private dressing rooms for bride's and groom's parties. Campbell and Campbell Events joined up with South Sound Wedding and Events to host a Bridal Bootcamp in March showcasing how the venue can be used for weddings, as well as introducing wedding vendors.
While guests can supply their own decorations and food or choose any vendor of their liking, Adams offers wedding planning services and referrals for florists, catering, furniture rental such as caterers Occasions in Olympia, Simply Organic and Puerto Vallarta out of Yelm, Sandstone Café in Tenino, and Elyse's from Tumwater, Epic Event Decor for decorations, and Sunshine Nursery and Floral for flowers.
Campbell and Campbell Events also hosts birthday parties for all ages. The party space includes two commercial jump houses for children's birthday parties, which Adams admits has been a huge hit for youngsters. And the birthday child receives a t-shirt stating "I had my birthday party at Campbell and Campbell Events." Adams thinks this shirt just might be the new fashion statement in Tenino.
Tenino residents and vendors alike have clamored to be a part of Campbell and Campbell Events. Upon opening the events venue, Adams organized a monthly community market. Now the monthly bazaar is highly anticipated by both buyers and sellers coming from the local area. Akin to a farmer's market, it is broader in offerings. Local farmers, artists and crafts people come monthly to sell their goods.
Annual Events
Campbell and Campbell Events has gained recognition for its inaugural annual events. The Pet Exposition occurs every January while The Taste of Tenino is held in October. The Pet Expo includes all kinds of animals from dogs and cats to alpacas. Last year, Olydog! Studios Pet Photography participated in the Pet Expo and experienced an all time first with the opportunity to photograph a pet chicken, according to Adams. While all animals are invited, dogs seem to be the most popular. Adams claims that her neighbor stated he has never seen so many dogs in the town of Tenino and he hopes they all come back.
The Taste of Tenino was a hugely successful community to be held every October. Attendees get to sample delicious food from local restaurants and farms. Last year, food and drink were enjoyed from Don Juan's Mexican Kitchen, Sandstone Cafe, The Old 99 Espresso and Diner, Big Larry's BBQ, Scatter Creek Winery, Mill Lane Winery and others.
Shows
One of the unique offerings at Campbell and Campbell Events are shows such as the Garden Show and Women's Show. The Women's Show garnered wide spread acclaim featuring celebrities, Bev Vines-Haines and Charlotte Clary better known as the Ice Chip grannies who gained their fame following a break with the television show Shark Tank. The Women's Show also presented Jan Bono, contributing author of Chicken Soup for the Soul, who addressed her newest publication Romance 101. The day was all about women learning, being pampered, and enjoying time together.
Classes
In between big events and celebrations, Adams loves to offer classes from floral arranging to scrapbooking to a bridal bootcamp. For example, a November scrapbooking class was taught by Cherinspriations.
A local partner in many of the classes presented at Campbell and Campbell Events is Sunshine Nursery and Floral. Recent classes have focused on floral arranging of fall and holiday flowers. Attendees learned how to create centerpieces with fresh flowers to adorn their Thanksgiving and Christmas tabletops.
To learn more about Campbell and Campbell Events click here or call Mary Adams at 360-259-1495.
Campbell and Campbell Events
225 Sussex Avenue West
Tenino, WA 98589