Submitted by Northwest Christian Private Schools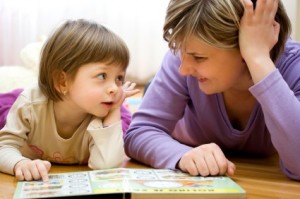 If you are looking for a academically strong, Biblically based school system, visit our open house on January 25 or January 26. Northwest Christian Private Schools consists of Community Christian Academy Preschool and Childcare, Community Christian Academy K-8 program, and Northwest Christian High School. All schools reside on our beautiful 14 acre campus in Lacey, Washington.
We have two open house options to choose from. Join us on January 25 from 1:00 p.m. to 3:00 p.m. or on January 26 from 7:00 p.m. to 8:30 p.m.
You can also schedule a tour of our schools at your convenience by calling us at (360) 493-2223.
Our schools are all located in Lacey, Washington at 4706 Park Center Ave NE Lacey, WA 98516.
The teacher to student ratio at Northwest Christian Private Schools greatly enhances the level of education that your child will receive. Volumes of research dating back to the 1960's highlight the advantages of smaller schools:
Greater academic achievement
Safe school environment
More years of college and graduate school after high school
Stronger long term commitment to Christian faith
Increased parental involvement
Strong science, math, and critical thinking skills
Higher college entrance (93% attend college from NCHS)
Empirical evidence also shows that the advantages of small schools stay with children throughout their educational career. Our campus has a rich tradition of excellence in academics, athletics, the arts and more.  In addition, we recently implemented a new innovative campus wide STEM (Science, Technology, Engineering, and Math) program.
Listen to what a couple of our parents say about our schools:
 "Exceptional Christian school. Dedicated teachers. High standards. Yet teachers make the extra effort to assist those who need it. Both my daughter and I have been very happy with this school."
"This school is one extremely terrific school! Wish our daughter had gone here her whole school experience, but the last 6 years have been wonderful! Excellent teachers, excellent curriculum and very Christian oriented. Can't say enough about it! Your money will never be wasted here!"
For more information about the open house call us at (360) 493-2223.
Learn more about the people and programs at Northwest Christian Private Schools through the links below.
Science Teacher Michelle Whittaker
Life-long Student Profile of Jessica Griffin 
Northwest Christian's Principal Leads with a Sense of Humor
Community Christian Academy Preschool and Childcare
Northwest Christian High School Helps Each Student Reach their Potential