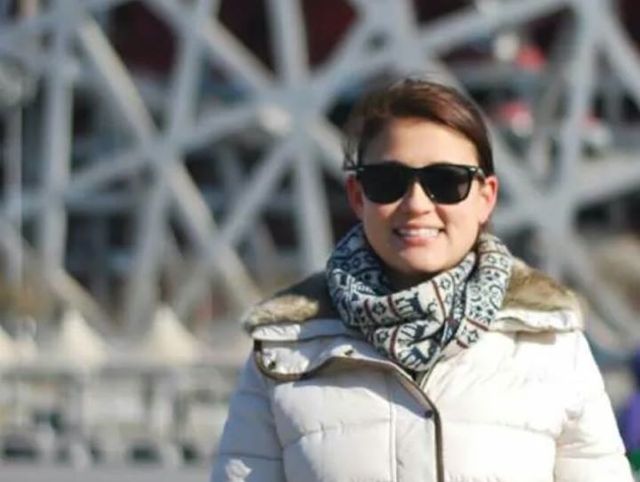 By Cara Bertozzi

One of the trademarks of Pacific Northwest living is an environmental consciousness that pervades many facets of life here. There is a genuine emphasis on reducing, reusing, and recycling in an effort to decrease our contributions to the waste stream. Jolie McNulty, owner of American Honey Furniture, is finding creative ways to forward this effort by using chalk-based paint to refurbish used furniture and give it a second life, saving it from the dumpster. She is also empowering others to repurpose and customize items in their own homes as well.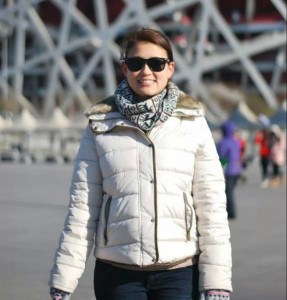 It all started a few years ago when Jolie found a free dresser listed on craigslist that was outdated but that she could see had potential. She painted it with a Latex-based paint, and the refurbished piece sold within an hour of her posting it online – a quick and satisfying turnaround. She became pregnant shortly thereafter and took a step back from working with paints, but after adjusting to being a new mom, Jolie was itching to indulge her creative side once again.
A friend recommended Vintage Market and Design (VMD), a furniture paint company that is located in Albuquerque, NM, where Jolie has family. They offer chalk-based paint in a range of cute colors that is easy to use on unprepped surfaces from glass, metals and laminates to wood, fabrics, and painted surfaces. VMD also has a line of unique finishing products. Waxes and glazes can enhance the hue of any paint color, "crackle it" is a product that makes the paint look weathered, "transfer it" can be used to transfer printed images onto furniture, and "emboss it" creates a raised painted texture that can be further layered over with paint. After achieving the desired look, simply seal in the color with a clear satin top coat or matte finishing cream. Jolie tested the products and immediately fell in love with them for their ease of use and the way they totally transform old worn furniture into shabby chic or sleek modern pieces in a newer style that is quickly gaining market share.
When her husband deployed last spring, Jolie stayed busy rescuing unwanted furniture from garage sales and Goodwill and refurbishing them. There was so much interest from friends that she decided to start selling the paint products for VMD and put her business degree to work.
She rented a retail booth at the Spanaway Old Main Street Antique Mall, which is owned by a collective of six ladies and showcases a variety of eclectic crafts. For a booth fee and a commission on the sales, vendors receive a numbered booth with mall staff and cashier service. Jolie has found this to be a great venue to market the paint products and showcase their results. Because of its smaller size, Spanaway and the surrounding environs host the ideal demographic for a low-cost, high-impact method of personalizing and extending the life of your current furniture or inexpensive used finds.
A 20-something, Jolie is a savvy internet user and has taken full advantage of free online tools, such as Pinterest, Facebook, craigslist, and OfferUp (minimal fee), for both inspiration and to market and sell her crafts. For those who are DIY-challenged like me, you can scan the American Honey Furniture Facebook page to view past projects and get ideas for commission pieces.
Jolie is happy to discuss styling plans for your project and share tips, or alternatively, after putting 50% down, she will complete the furniture facelift for you. She has experience with all types of finishes and pieces now, with hope chests and unique cat bed/end table combinations being particularly popular.
One of her favorite projects was a white toddler furniture set that she transformed into a black and teal set cool enough for a teenager – no easy feat. The paints can also be used with paper printouts to add customized designs: Christmas stocking racks that proclaim joyous holiday wishes and Home is Where the Army Sends Us plaques are perfect examples.
Between the marketing, restocking, giveaways, and custom orders, Jolie could often be found painting in her garage until losing the last rays of sun around 10:00 p.m. this summer. The flexibility of owning her own business made it possible for her to cultivate a passion of her own while still caring for her young daughter as a single parent. It also helped the deployment fly by and allowed her to take time off to celebrate her husband's return and the holidays.
Every deployment is a chance to stretch yourself as well, and one of Jolie's proudest accomplishments is her hard-earned familiarity with home improvement stores. Not every experiment has worked, but she knows the aisles and personnel by heart and even purchased a circular saw with her earnings to work toward her goal of building furniture. Drilling into furniture can even be a great way to relieve deployment stress. Future projects also include plans to host furniture refinishing classes.
Like many military spouses, Jolie has demonstrated this quality of resourcefulness throughout her marriage. She met her husband in high school eight years ago and completed her degree in business after attending classes at four different schools in California, North Carolina and Hawaii. Finishing college before having children was an important goal for her, and now that she does have a beautiful little girl, she hopes to be a thriving role model of resiliency. I would say she already is.