By Gail Wood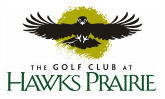 With her right hand in a cast, Savannah McGill found herself in a new role as she sat on the bench.
Instead of leading scorer and top rebounder, McGill, one of two returning starters on River Ridge High School's girls basketball team, was now a cheerleader, an encourager yelling support. In just the second game of the season, McGill broke the knuckle in her ring finger on her right hand swatting at the ball against Timberline last Friday.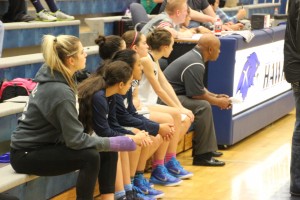 "I've jammed my finger before and this hurt worse," McGill said. "I knew it was broken."
For at least four weeks, River Ridge will be without the 6-foot senior. And while River Ridge coach Jackie Robinson isn't saying this is the best thing that could have happened to his team, he does see a silver lining.
"It gives a chance for other kids to step up," Robinson said. "We'll figure it out. The important thing is for us to get better each game."
Rather than one player filling the void – McGill averaged about 15 points and 10 rebounds – Robinson said it will be a team effort. With McGill out, 5-foot-8 freshman forward Madeline Retzlaff showed promise in her first varsity game on Tuesday in a 50-43 win against Fife.
"Madeline reminds me so much of Savanah when she was a freshman," Robinson said. "She's such a coachable kid – fun loving, listens, does what you tell her to do. She'll come in and get some minutes there. She's going to be good."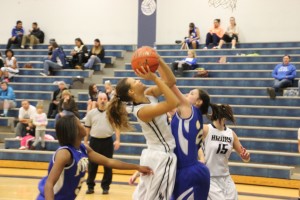 Junior guard Makenna Schultz, the Hawks' other returning starter, is confident the younger players asked to pick up their game will respond.
"It's a loss not having Savannah, but I think we'll be okay because we've got other players filling in," said Schultz, a starter on the varsity since her freshman year. "I think we'll be good."
Schultz has scored a season-high 22 points and is averaging 16 points. But as a point guard she remains a shooter, passer.
"I don't feel I have to score more points," said Schultz, who played on the Seattle Rotary AAU club team this summer. "I think other girls will step in and do their part and help me and help the rest of the team. I think we can do that if we keep pushing the ball and keep working as a team. We'll get there."
Robinson is impressed with how Schultz is playing. She's averaging nearly half the Hawks' 37 points per game average.
"She's doing a great job at the point," Robinson said. "She's our engine right now. She's a coachable kid."
As River Ridge adjusts to McGill's absence, Robinson knows his team might take some lumps early. But it's not how River Ridge starts the season that's got Robinson concerned. It's how they finish.
"Five teams get into the playoffs from our league," Robinson said. "Honestly, if we get one of those spots, I don't care which spot we get. I just want in. Once you're in, you can make some noise. But if you're not in you can't make any noise."
McGill admits it's hard sitting on the bench during games and only being able to watch her team play. But she said it's important for her to stay positive and not moan and complain about not being able to play.
"It's really disappointing," McGill said. "But I try not to bring the team down because they need my support. I just need to stay in the gym and work on my left hand. Then support the team as much as possible."
Filling in at center, Robinson will go with Peggy Johnston, a 5'9″ senior, Kyla Coleman, a 6'1″ senior, and Retzlaff, a 5'8″ freshman.
Robinson is impressed with his team's work ethic, with their willingness to do whatever it takes to get better. Recently, he asked his team if they'd be willing to show up to a shoot around before school started. They eagerly said they would go.
"This group is just fun to coach," Robinson said. "Even though we're not winning all our games you can't tell when you go into the locker room. They're still hungry. They're still listening. You never hear them say anything bad. They're not getting down on each other. They're a great group to coach."
Robinson is confident his team's willingness to work hard will have a payoff come playoff time.
"It's not how you start," said Robinson, who is in his fourth season as River Ridge's head coach. "But it's how you finish. We'll be fine. I think we'll get there."