Submitted by The Port of Olympia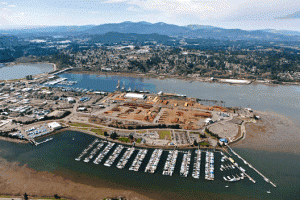 The Port of Olympia Commission is seeking applicants for the Port of Olympia Citizens Advisory Committee.
The Citizens Advisory Committee comprises 9-14 citizen volunteers who meet monthly, or as needed, to address assignments from the Commission. Individual members also may be asked to participate with Port staff on a range of Port programs and projects. The committee has contributed citizen advice and assistance to the Port since the Commission formed it in 1994.
Applicants must be Thurston County residents. A Port Commissioner, the Executive Director and the Chair of the committee will interview applicants and recommend appointments to the Commission. Criteria for selection are community and economic development activities; volunteer, board or committee experience; work experience; experience or knowledge of the Port; and reasons for serving.
For an application form and information about past and current Citizen Advisory Committee projects, please click here or call 360.528.8014.
The application deadline is Monday, December 15, 2014.