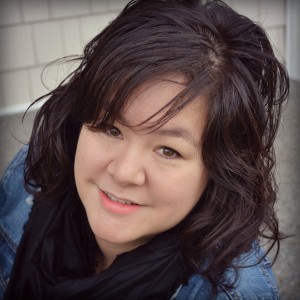 We curly girls feel a special affinity for one another. We know how having a head of these locks feels like equal parts blessing and cruel curse. I mean, have you seen our childhood photographs? Don't even get me started on the ones from middle school. We are united in both trauma and flattery, all wound-up in our big hair and what it has meant for our identity.
We are a group who practices solidarity and can bond instantly over conversations of gel versus curl cream, blow-drying versus air drying.
Lately, the buzz in our conversations has been centered around OlyCurl, the new haven for curlies on Capitol Way. OlyCurl is owned and operated by Yukiko Taylor and devoted to the worship of our unique manes.
My phone has been buzzing with text messages from girlfriends sending me pictures of their revitalized and re-shaped curls, touting the magical properties of this new salon. Could it really be that we have such a miracle worker for the curly set right here in Olympia?
Meeting curly hair expert Yukiko Taylor is kind of like going off to college and leaving your boyfriend back home. It takes about five seconds to realize there is a cuter boy in your dorm and a break up in your future. There is no way a curly haired person can spend a few minutes with Taylor and not feel the urge to make an appointment, break up with their current stylist, and take the leap of faith that their curly locks will be better off in her capable hands.
Taylor herself possesses a slight wave to her hair, but nothing like the curls she tends to most days. However, a chance meeting with a woman who was desperate for help with her very frizzy hair began to open Taylor's eyes to the plight of the curly girl. She has committed herself ever since to helping us embrace our hair.
"I'm all about the curl," shares Taylor. "I feel like what I do changes the way people feel about themselves."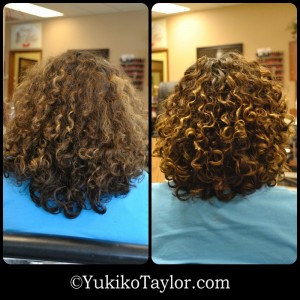 Taylor is one of sixty Curly Hair Artistry-certified stylists in the world. She has trained with founder Scott Musgrave and is the only representative of Curly Hair Artistry in the entire Pacific Northwest.
Though she does cut straight hair, too, her clients are ninety percent curlies. People seek her methods from hundreds of miles away.
And what are these methods?
Chief among them is having the hair snipped while it's dry. This avoids the dreaded "triangle" look that many of us have experienced when our curls have been washed, combed out straight and wet, then cut. With this dry method, the stylist can actually see how the curls lay and cut them in their everyday positions. There are no surprises for how it will look once it has dried.
Other methods for caring for our curls include foregoing the use of shampoo (sulfates and parabens are very detrimental to curly hair) and products with silicone, which both tend to dry-out our hair or "form a plastic barrier," says Taylor.
And frizz? "Frizz is just hair reaching out into the atmosphere, looking for love," explains Taylor. In this case, love equals moisture and hydration.
After an extensive first session, clients leave with a prescription for how to care for their hair, listing both products (she carries Deva Curl and Raw Hair Organics) and methods to keep it looking its best. "I like to partner with my clients on their curly hair journey," explains Taylor. She discusses clients' lifestyles and makes sure her plans will work for them.
I spoke with Kathy Hooper, who was getting her hair done during this interview. She sums up her experience with OlyCurl by saying, "This has been the rebirth of my hair."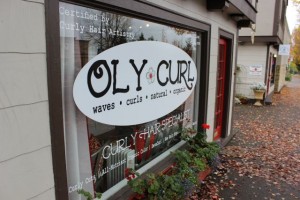 OlyCurl has been open since July, and it's getting busier by the day. Snag an appointment with Taylor online through her website and join the leagues of local curlies who are texting pictures of their gorgeous manes to their friends. Check out all of the before and after pictures on both her website and her Facebook page, or follow her on Instagram (@olycurl).
OlyCurl
917 Capitol Way S in Olympia
(360)489-1193