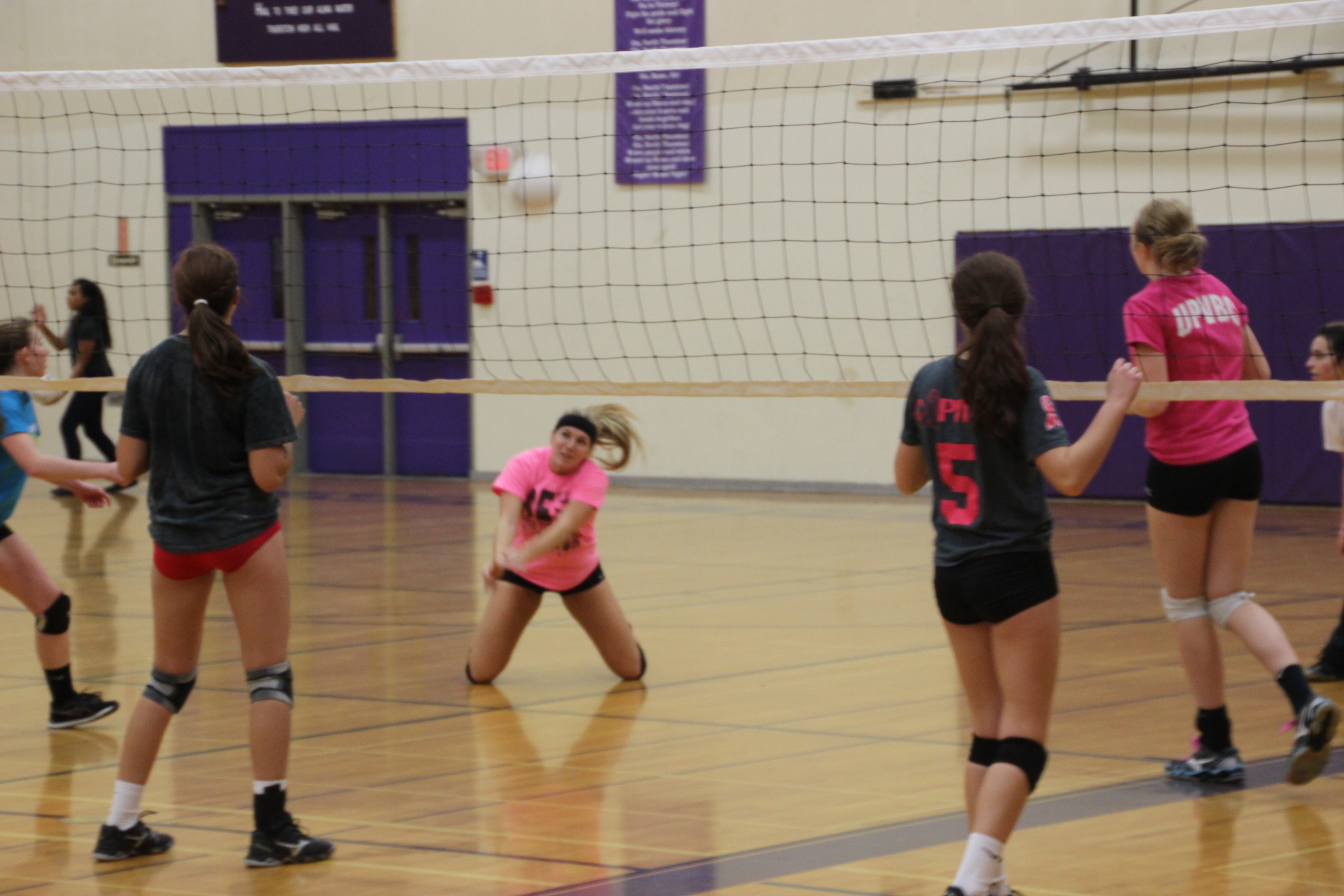 By Gail Wood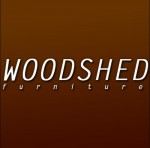 Mixed in with the talent, the spike-it-to-the-floor game winners, is a friendship – a good-buddy rapport that helped lift North Thurston High School's volleyball team to another spot in the playoffs.
This is one winning season born over a spaghetti dinner.
"I told them the reason I think we're as successful as we are is because of that unity, that teamwork and collaboration concept," said Jackie Meyer, North Thurston's head coach.
Along with the hard practices, the gritty play that led to a 13-2 record going into the playoffs, there were the get togethers, including three spaghetti dinners and a Halloween party.
"We did things together," Meyer said.
And good friends don't like to disappoint a friend. That friendship built a no-quit unity for the volleyball team.
"Volleyball is definitely a team sport," Meyer said. "All year, we've played as a team – respect builds that team strength."
In addition to that close-knit teamwork, the Rams, who lost only to league champs Capital, also have the key ingredient – talent. Five Rams made all-league. Both Katie Sisson and Olivia Fairchild were first team all-conference in the 3A Narrows League. Liz Colon, Kailey Losey and Alex Porter made second team.
As the team's libero, Colon, a three-year starter, was the heart-and-soul of the Rams' defense.
"What's nice about coaching Liz is that she's a really smart volleyball player," Meyer said. "She reads the game really well. We wouldn't be the team we are without her. She's the reason our defense is our defense."
Colon's smarts are not limited to volleyball. She's a straight-A student, pulling a 3.99 GPA. She's never had a B – Never, not in grade school, not in middle school. And not even now, as a North Thurston High School senior and second-year college student who has taken full advantage of the South Puget Sound Community College Running Start program. When she graduates from high school this spring, she'll be ready to start her junior year of college.
"School has always been important," Colon said.
While smart, Colon is also a hard worker. Her string of A's from first through twelfth grade didn't come without studying.
"I had a test this last Monday and I studied like 16 hours over the weekend," Colon said. "You have to study (to succeed)."
The test was in pre-calculus at South Puget Sound Community College. Naturally, she aced it. Every school day, she's attends SPSCC full time, showing up at her high school only for volleyball practice. She recently accepted a volleyball scholarship offer from Saint Martin's University.
"I love Running Start," Colon said. "Running Start has been a great environment for me because I'm more independent."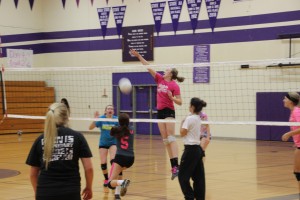 That same independent attitude is what's made Colon such a good team leader.
"She's a super hard worker on and off the court," Meyer said about Colon. "Liz is all about academics, all about being a team player and working hard at anything she puts her mind to."
Three years removed from winning a state title, North Thurston's success this season doesn't surprise Meyer and her players. They had great expectations coming into the season.
In the middle of the Rams' 5-1 offense, is 6'2″ Fairchild, a threat to end a rally with either a spike or a block. Amy Collier is the other middle blocker.
"Those two are phenomenal middles and they push each other," Meyer said.
Fairchild had to grow up fast. As a sophomore, this is her first year on the varsity. And stepping into the starting lineup with five seniors didn't make her transition any easier.
"Just for a sophomore to step in and be able to mix with five returning seniors, I think that's a big step for her as well," Meyer said.  "She's made phenomenal improvement. I don't think we'd be where we are without her improving as much as she has."
Fairchild admits it's been an adjustment.
"It was really nerve wracking at the beginning of the season because I knew I had to step it up a lot," Fairchild said. "But now I feel pretty comfortable with everyone. It's good. Everyone is amazing."
Another Ram who has had to grow up fast is Kailey Losey. She is playing setter for the first time after playing both varsity and junior varsity last season as a back row player.
"She's never set before," Meyer said. "You can put her anywhere on the court and she'll do well. We told her she was going to be our setter. She's done a great job."
Losey, Annie Koehler and Nikky Castillo are the rah-rah players on the team, the ones who help ignite everyone.
"Kailey, my setter, has really risen up," Meyer said. "Not necessarily being vocal, but she's our spitfire. That girl can fly out and get a ball up that gets everybody motivated. Annie and Nikky are our senior, verbal rah-rah people on the court."
That rah-rah, that talent and that teamwork has all led to another spectacular season and another trip to the playoffs for the Rams.