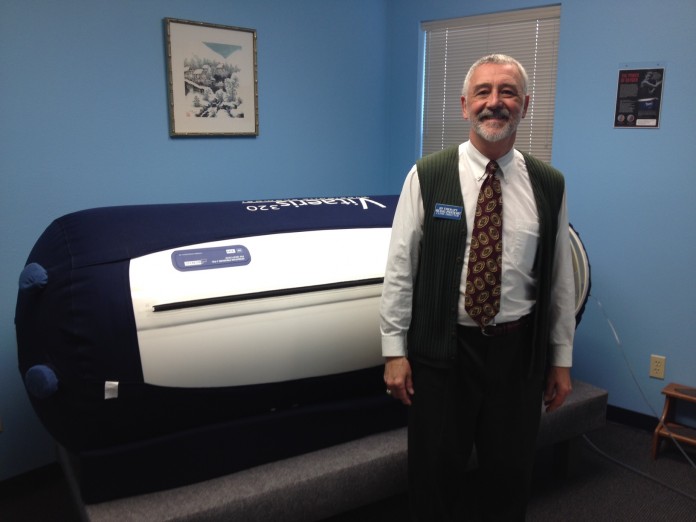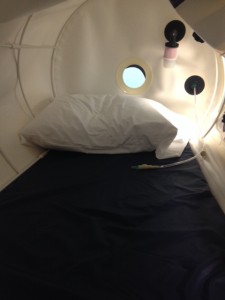 Autism spectrum disorders are a growing issue for today's families.  Recent CDC studies estimate 1 in 68 children have been diagnosed with some form, up from 1 in 88 in 2012.  This 30% increase means doctors and parents alike are searching for new ways to address child development and insure lifelong success.
According to Autism Speaks, a website dedicated to helping families, caregivers, and researchers in the field, studies show that "seizure disorders, including epilepsy, occur in as many as 39 percent of those with autism."  One treatment for such disorders is hyperbaric oxygen therapy.
Olympia's H3 Therapy Services offers sessions inside hyperbaric chambers which flood the body with pure oxygen.  The Mayo Clinic describes the process simply, "In a hyperbaric oxygen therapy room, the air pressure is raised up to three times higher than normal air pressure.  Under these conditions, your lungs can gather up to three times more oxygen than would be possible breathing pure oxygen at normal air pressure.  Your blood carries this oxygen throughout your body, stimulating the release of substances called growth factors and stem cells, which promote healing."
This healing has been shown beneficial when "epilepsy often impairs the children's intelligence and personality; hyperbaric oxygenation could not only control the attacks of epilepsy but also prevent the occurrence of intelligence impairment."  Other studies indicate that "Hyperbaric oxygen therapy (HBOT) grows new blood vessels (angiogenesis) into the seizure focus thereby treating the basic underlying problem."
H3 Therapy Services Clinic Director Michael Pfeifer, RRT is proud that there are "lots of ways we'll work to be a patient advocate" with the client's family and medical team; he stresses "when you combine the therapies it works much better."
For families with autistic children, H3 Therapy Services offers double chambered units so parent and child aren't separated.  This joint approach minimizes separation anxiety and enables complete relaxation.  Clients are able to wear street clothes, bring electronic devices such as tablet computers or music players, and even use the time for a rejuvenating afternoon nap.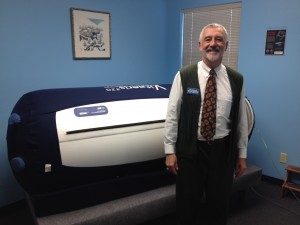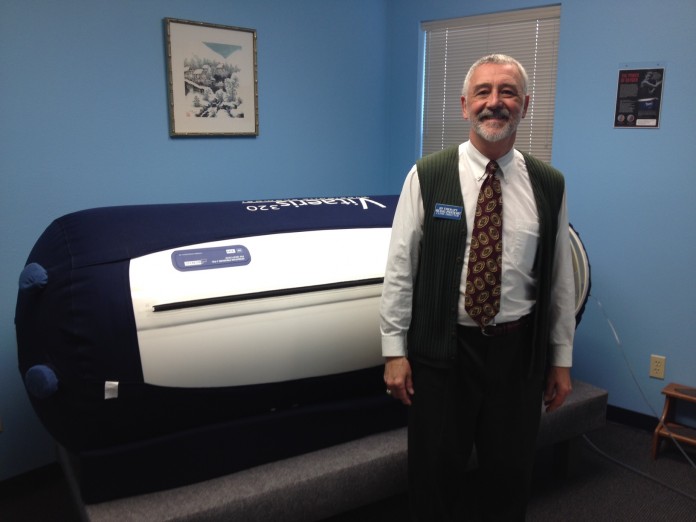 The clinic also facilitates purchase of new or used hyperbaric chambers for long-term use.  Financing is available and Pfeifer will help clients find the best machine for their needs.  Owning your own machine reduces the overall cost of treatments and everyone can benefit from its presence.  Treatment is non-invasive, restful, and addresses ailments ranging from burns to carbon monoxide poisoning.
The effects of an autism spectrum diagnosis last a lifetime, but one common thread in dealing with the disorder is that of structured consistency.  Regularly scheduled hyperbaric sessions can be worked into the family routine, providing a respite in our hectic lives.  Pfeifer's clinic also uses color and music therapy, with the walls painted strategically soothing colors and customizable, relaxing music on the stereo.  As he explains, "the goal is a resting state where your body heals best."
Caring for our children is bittersweet.  We weep when they're sad, ache when they struggle, and thrill at every new accomplishment and success.  Whatever their future holds, we do our best to prepare them for anything.  Whether daily care consists of galoshes and an umbrella or a team of skilled medical professionals, as parents it's good to research every possibility because you never know what curveball life will throw at you.
Contact Michael Pfeifer, RRT and his team at H3 Therapy Services at 360-515-0681, on their website, or by dropping in to the office at 405-D Black Hills Lane SW on Olympia's west side.