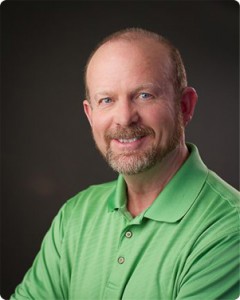 We've all experienced it – a strain in our neck or a pinch in our lower back. These common discomforts can often make daily activities and chores strenuous and difficult. However, Founder and Clinic Director of In Touch Therapy, Kenton Stuth, says there are a few simple changes we can make in our daily movements that can help alleviate and even prevent these common pains.
Stuth says one of the most common complaints his clients come in with is in regard to neck pain. He says people often attribute pain in their neck to "sleeping wrong." This is, however, a common misconception.
Stuth says, rather than "sleeping wrong," people engage in activities prior to sleep that cause tenseness in the neck region. "I can't tell people to stop sleeping," he explains, so instead, Stuth suggests changing the activities you engage in prior to sleep that could be causing discomfort when you wake up. "It's the daily, little things we do," he says. "You don't throw your back out from loading the dishwasher wrong. You throw your back out from loading the dishwasher wrong for 20 years."
Stuth continues, explaining that, "People all have postures which contribute to their pain." Being able to identify where your pain is coming from is a good place to start when trying to alleviate discomfort. Stuth says pain usually travels front-to-back and bottom-to-top.  So if you are experiencing pain in your back, look at your front, and if you feel pain in your knee, look at your ankle.
"The biggest thing that hurts people is bending over. When you bend over – at the knees or back – and twist at the same time, it puts a lot of pressure on the discs in your back. This can cause herniations and other painful conditions," says Stuth. "Try to keep everything pointed the same direction. If you bend over and need to turn, bend, stand up, and then turn your entire body, rather than twisting while bent over," suggests Stuth.
Stuth says a few other good rules of thumb to follow are:
Don't lean over when you brush your teeth. And, if you find yourself leaning over anyway, use your hand to prop yourself up.
When you get out of bed, don't sit up. Turn on your side, then push yourself up.
If you work at a computer, elevate the monitor so that it is level with your vision and your head is pointed straight ahead.
Find out which of your eyes is dominant and orient your office or workspace so that it accommodates your dominant side, alleviating strain.
These are just a few changes you can apply to the way you move your body during daily activities that will encourage healthy body movement and alleviate pain brought on by improper, repetitive motions.