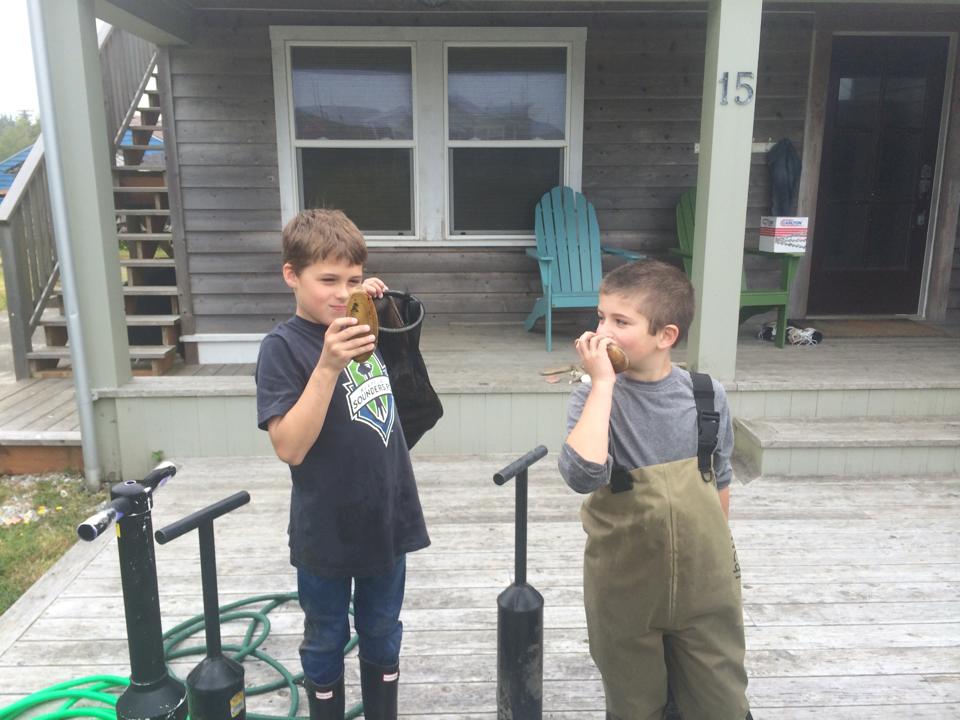 The return of the razor clams often brings a notion of cool temperatures, rainy weather, and long johns under the hip waders.  This weekend, however, appears to be a continuation of our warmer temperatures with a mix of drizzle.  The beach-goers this weekend will find ample clams and calm weather patterns to make digging even better.  (Get complete tide information here.) Want to try razor clam digging for the first time?  We make it easy with this article by one of our writers.  The author, Britta Folden, doesn't simply talk to expert diggers. Instead, she pulls on her rain gear and heads out for a lesson on how to snag your limit.  In our circle of friends, it's always a race to limit the fastest with the fewest number of holes dug.  And, then the competition for best clam chowder or fried fritters ensues.  No matter what you do this weekend, ThurstonTalk has you covered with entertainment throughout the community.
Submit an event for our calendar here.
ThurstonTalk aims to be your source for positive information and events happening in Olympia.  If you have a suggestion for a post, send us a note at submit@thurstontalk.com.  For more events and to learn what's happening in Olympia and the surrounding area, click here.