By Gail Wood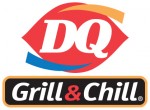 About 900 high school students from across the state will come to Olympia for a three-day leadership conference Friday, sharing insights to fundraisers, helping-hand projects like food drives and other community service events.
The objective is to learn from others.
"Our theme this year is capitalizing on leadership," said Tyler Bonnell, the ASB president at Olympia High School. "What we're hoping to do is build networking connections between all the schools."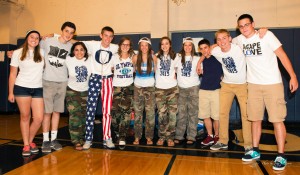 It's the first time in over 20 years that Olympia has hosted the leadership conference, which is now called the Association of Washington Student Leaders (AWSL) Conference. Two years ago, Olympia applied to host the conference and got the go ahead last November.
"We've been planning for it ever since," said Angel Elam, the Capital High School activities director who also teaches leadership. "It's a full year of planning."
In addition to sharing insights on how to do certain projects and events, there will also be four motivational speakers coming to share about the values and qualities of leadership.
"If we can learn what they're doing well in their own communities and see what works, that will help everyone," Bonnell said. "The networking is a big part of this conference. But we're here to also learn about leadership philosophy, to hear the different philosophies of the keynote speakers."
Speaking at the three-day conference that begins Friday will be Jeff Yalden, a tell-it-like-it-is youth motivational speaker, and Scott Backovich, who says his objective is to connect with students and not talk at them.
Also speaking will be will Stu Cabe and Geoff McLachlan. In 2004, Cabe started the Ovation Company, which stands up for good. McLachlan, who recently joined the Idaho Drug Free Youth team in Coeur d'Alene, Idaho, says he couples a youthful approach to life  with an "old world charm" that makes speaking and teaching a good fit.
"This conference is a pretty big deal," Bonnell said. "It's the big one for Washington. We're trying to pull out all the stops."
In addition to trying to put on a quality conference, the conference leadership is also trying to save money for the students attending. They're doing that by finding host families, saving students hotel costs for two nights.
"Each school has been in charge of trying to find home space," Bonnell said. "It's a big deal. We're still looking for home space. Anyone interested can contact me via email at tbonnellz@gmail.com." With families hosting between three and as many as eight students, they will need about 150 families to host students. Bonnell's parents will be hosting eight students.
"Eight sounds like a huge statement. But it's not that big of a commitment," Bonnell said. "They're at the school all day. The only meal they need is Friday night dinner. And two breakfasts."
Students arrive at Capital at 3:30 p.m. Friday. On Saturday, the conference will begin with some of the guest speakers talking in the morning and then the students will be given a tour of the Capitol Campus. After the tour the students will have a parade around Capital Lake. They'll be holding posters promoting the projects and objectives of their leadership conference.
"We like to call it a demonstration," Bonnell said. "We want to really make a statement about how our student leaders are doing incredible things."
Bonnell said the intent of the parade is to highlight the projects that were successful at other schools across the state.
"It's also another way to network with other students," Bonnell said. "The main idea is to show the events they're proud of at their school."
The students will gather for an evening of talks from the guest speakers at Olympia High School and conclude around 10:00 p.m. The evening talks on Saturday will conclude a full day that began at 9:00 a.m. with guest speakers.
Organizing the statewide leadership conference took a lot of time and effort in inviting the speakers and planning the activities.
"To put it into perspective," Bonnell said. "We've really been planning this since last November. We've been meeting with all the schools. We've had our planning team. It's been a lot of work. But it's been a good experience."
Bonnell said he's learned a lot from the 11-month experience of planning the event. There's book knowledge, information and insight gathered from reading. And then there's practical roll-up-the-sleeves experience. He said his hands-on experience has taught him more than he could have learned in a book.
"What people have to realize is the practical knowledge that's gained from leadership classes like this," Bonnell said. "That's why I've been in leadership for three years. It's a real world experience."
Michelle Anderson, Capital's Vice Principal, is part of the Washington Association of Student Councils. She first pitched the idea of Olympia hosting the statewide conference in 2012.
"She heard that there was an opening," Elam said. "We put in for this two years ago. Then you have to be selected and we were chosen to be a host site."
Elam said the hardest part was finding enough host families. Without enough hosts, all the students couldn't come. As of Tuesday, Elam still had 10 students to find a place to stay for the weekend.
"You don't want to say you can't come,' Elam said.