By Gail Wood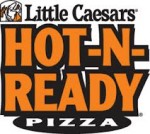 Payton McGuin was surprised by the teammate's compliment and didn't know what to say.
Her teammate had called her an inspiration.
"I don't really think of myself in that way," said McGuin, a senior and team captain on Capital High School's girls cross-country team. "I just feel like I'm on the team."
She's a modest leader. McGuin and Lauren Pierson, Capital's top two returning runners off a team that placed second in state last year, are the Cougars team captains. With that title comes responsibility. They can't just be self-absorbed, focused only on their times.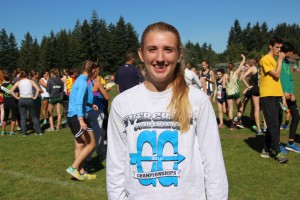 "They're both amazing," said Lauren Frasier, a sophomore at Capital who is turning out for cross country for the first time. "They really help. They're always making sure we're doing good and they're always encouraging you."
McGuin has reinvented herself as a runner since she first turned out for cross country as a sophomore. After growing up playing basketball, McGuin got her first taste of running her freshman year when she turned out for track.
"I ran sprints," McGuin said.
On the advice of her coach, Kevin Wright, she ran a "distance" event – the 400 meters. Showing promise – she ran it in 62 seconds – she showed up at cross country practice that fall. And she discovered that running, which is usually punishment in other sports when you do something wrong, was actually fun.
"She's not a super star in anything," said Wright, who is also Capital's girls cross country coach. "But she's great in everything."
Whether that's in the classroom, where McGuin has a 3.7 GPA, or turning out for cross country or track, McGuin has a give-it-your-best-shot approach. That attitude is why McGuin knocked a minute off her time her sophomore year. And it's why she's grown into being Capital's No. 2 runner this season. She was her team's No. 5 runner last year on a team that placed third in state for the second year in a row.
"Last year, as a junior, you could see that she was way tougher," Wright said. "Way stronger. Way more confident in herself."
By her junior year, McGuin had made a startling discovery. She could finish a race keeping a fast pace.
But despite all her success, McGuin nearly didn't turn out for cross country this season. That's because her mother, Sheri, died of an illness in August at age 51. With some prodding by her coach and teammates, McGuin showed up for the first day of practice. She's found being around friends, laughing and talking with them, working hard at a workout, pushing herself in practice, setting goals and trying to make it to state again to be good medicine.
"For me, at first it was a little hard for me to turn out," McGuin said. "But it's been really helpful. It helps a lot."
McGuin's heart, her hard work at practice, her encouraging words to teammates, are even more inspirational for her teammates under the circumstances.
While McGuin gets satisfaction from dropping her times, getting a personal best in a 3.2-mile race, it's doesn't trump the experience of being on a team.
"That's the one thing I really like about the Capital team," McGuin said. "Your own times are important, but in the big scheme of things it is nice to be able to encourage your team and have that team push you and be behind you."
McGuin isn't just the encourager. She's also the encouraged.  "If you're having a bad race, there's going to be somebody on the course cheering for you," she said.
McGuin and Pierson are the veteran returners for the Cougars.  After finishing third last year at state as a team and after McGuin finished 25th, the expectations are big for this season as Capital has 18 runners returning and there are 40 turning out.
But McGuin isn't getting caught up with this having to be her best ever season. She's not obsessed with dropping her times, and she's not fretting about great expectations.
"For me, this season is more about just enjoying it," McGuin said. "I'm still going to try to do my best and get PRs. But for me it's just making sure I have a good time."
At the recent Capital Invite, which drew 38 schools and an all-time high of 1,500 runners, McGuin and her teammates were on target. The Capital girls had a number of top 10 finishers. In the girls freshman race, Sarah Paquet placed 10th with a time of 15:37, just behind Olympia's Ariel Wilhite, who placed ninth in 15:33. Mountain View's Savanna Craig won in 14:05.
In the girls senior race, Pierson finished fourth in 13:57, just 16 seconds out of first place. Henry Jackson's Brooke Kingma won in 13:41. McGuin placed 11th with a time of 15:05.
On the boys side, North Thurston's Peter Allegre had the area's fastest time as he placed second in the junior race with a time of 11:58. Olympia's Kyle Rapacz placed third in the boys senior race with a time of 12:11 and teammate Ben Parke was sixth in 12:24. North Thurston's Tyler Reece was seventh in 12:27.
Northwest Christian's Luke Schilter won the boys sophomore race in 12:03 and Tumwater's Evan Groat finished fifth in 12:53.